All About the Private Guide and Our Team!
Do you like to travel?
Do you like to discover new horizons and learn more and more about our planet? If so, we've created the Private Guide service just for you!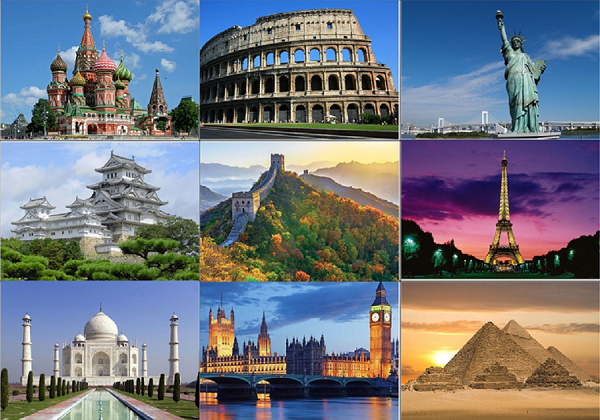 Thanks to the Private Guide, you can easily find a professional tour guide in the jungles of the Amazon, the fjords of Scandinavia, the Sahara Desert, or organize an underwater excursion with sharks or whales in any of the oceans! All you need to do is to install the Private Guide mobile app or use the web-site.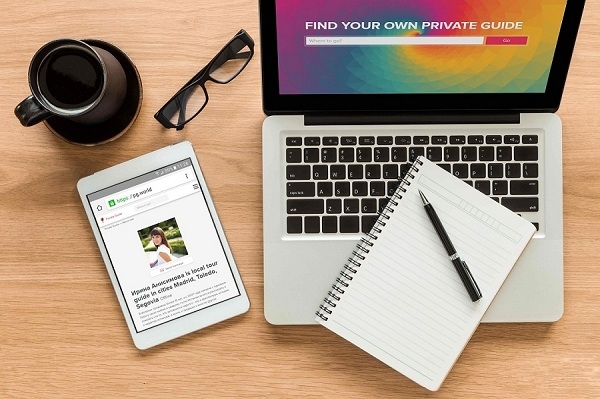 What do you get out of using the services of a private tour guide?
Using the services of a private tour guide will go above and beyond your expectations for your trip!
Because a private tour guide:
Always gives you an individual approach and a personalized program created according to your taste and desires.
Will work at time and place of the excursion that is most convenient for you.
Can become your assistant and friend during your trip, and can arrange hotel check-ins and transfers.
Is a native language speaker and knows the mentality and culture of the area perfectly, which means he or she can warn you about any "pitfalls".
Is also a personal interpreter; during the excursion, you can easily communicate with the locals without the fear of being misunderstood.
Is simply a good person! You can choose the one with whom you are most comfortable communicating with while messaging and discussing the details of your trip!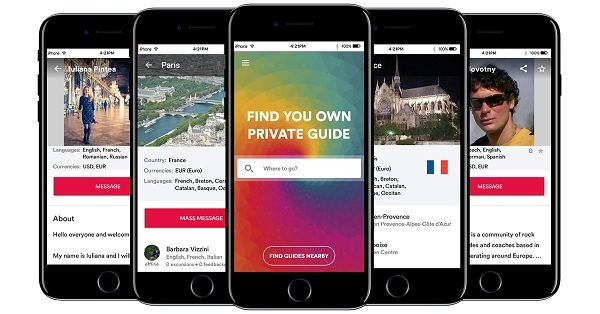 Our team is constantly improving the process of searching and communication between tourists and guides. We always listen to your suggestions and are constantly developing our service. We are the first in the world to develop and launch the Private Guide mobile app for iOS and Android. Now all the functions of our online service are available on your smartphone. We are also the first to introduce an innovative function of searching for guides by location! It allows you to find all the guides nearby by simply turning on GPS on your mobile device.
Private Guide for guides!
Absolutely free and not limited by anything communication with customers through the website or built-in instant messenger in our mobile app! Our service does not charge any commissions for requests or excursions, nor does it create the non-transparent competition between the guides.
Your success is our success, so we try to advertise our guides on social networks: Facebook, Twitter, LinkedIn, Instagram, Pinterest, Google+, VKontakte, and via email.
We regularly publish useful articles and materials on the web-site for the guides to learn from.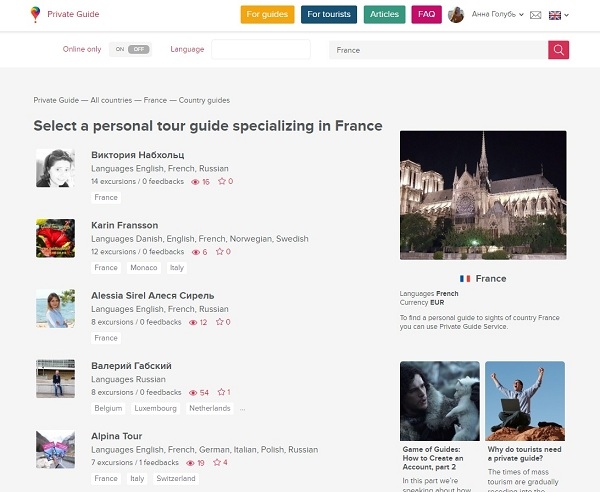 We do not limit guides when it comes to personalizing their profiles. The first priority is given to detailed profiles with good pictures and excursion descriptions! We recommend such profiles to tourists in the articles we publish and on social media.
And now about the Private Guide team:
We've gathered people from all over the world: programmers, designers, system administrators, testers, SEO-managers, and translators to create an effective and friendly group of like-minded people who breathed life into the Private Guide project!
We are passionate about travel and love to share our experiences, so we've created the Private Guide service for travelers who enjoy discovering the world and meeting new, interesting people!
Private Guide World is helping guides and tourists find each other!