Terms and Conditions for using the services
The service provides an opportunity for tourists to find a private tour guide who speaks any language and order his/her services such as:
private guided tours,
individual excursions,
personal visits,
private shopping,
gastronomic tour,
water tour, rafting,
diving tour,
family tour,
tour for children,
safari tour,
fishing tour,
trekking tour,
meeting at the airport/transfers,
accommodation in hotels,
pilgrimage tour,
wine-tasting tour,
tickets for sports and entertainment events,
accompanying interpreter,
logistics,
etc.
Using an internet resource and functional and always accessible mobile applications, the tourist can be in touch with the selected tour guide(s) all the time and travel comfortably.
Tourists have the right to:
get information about tour guides' services in all available details;
use the website and mobile applications at any time.
Tourists responsibilities
Using all the functionality of the Private Tour Guide Service, including creating the inquiries for tour guides, can be only done by the user who follows the registration and then login procedure. Without this step, the Services will be partially available for only profile viewing. The tour guides get all the functionality available only after completing registration and paying an annual subscription. The users of the Service must:
read the Terms and conditions of using the services;
carefully store and make unavailable for third parties information about the selected username and password, to prevent unauthorized actions.
Tour guide's responsibilities
Pay the annual subscription fee for profile publishing on the website https://pg.world, including an unlimited number of tours. The annual subscription fee depends on the country where a tour guide works. If a tour guide works in various countries and wants to be published in each of them, then a tour guide pays separate subscription fees for every country. The amount fee for each country could be found «on this link» and are the questions to be changed without prior mention.
All payments should be done online in a tour guide profile subscription section.
Publishing of the tour guide's contact information (such as email, phone numbers, links to other websites, profile ID on social networks, and profile ID on VoIP messengers) in the tour descriptions, on published photos, or on their profile page on this website is prohibited. Guide's contact information can be given to a potential customer (tourist) in a private conversation over the Private Guide instant in-built messenger.
In order to avoid conflict situations, it is PROHIBITED for tour guides to use any copyrighted content (such as photos, videos, texts, and audio materials). In case of copyright confirmation from the original author, the Private Guide World will send a notice to remove and replace copyrighted content within 2 weeks. If the copyrighted content is removed within the indicated timeframe, Private Guide World reserves the right to limit access to the service to the extent of blocking non-compliant accounts.
Avatar picture has to be of good quality, your face has to be shown clearly and focused. You must be alone in this picture, to use other people's images is forbidden! Our service is for searching for Private Tour Guides so it is very important for our tourists to see what their tour guide looks like precisely, they are not happy to see your company logo or any other abstract image on avatar place. They DO CARE about your look! And very often, a good avatar picture is why tourists choose one tour guide but not others!
Any tour guide profile is considered abandoned after 2 years of non-log-in and will be deleted from the platform together with all the personal data. It could be restored by sending an inquiry to

support@pg.world

We value your privacy and are committed to providing you with control over your personal data. If you wish to delete your account along with all associated data from our platform, you can do so by sending a request to

support@pg.world

. Upon receiving your inquiry, our team will process the request promptly, and your account will be completely deleted within 24 hours. Please note that our current policy only allows for the deletion of the entire user account, and it is impossible to delete specific parts of your data selectively. We appreciate your understanding and are here to assist you with any questions or concerns regarding your account and data privacy.
Payment methods: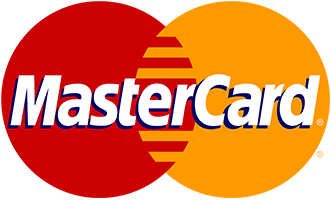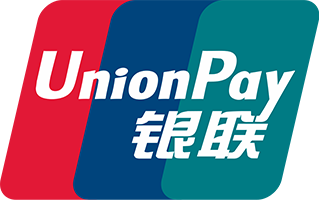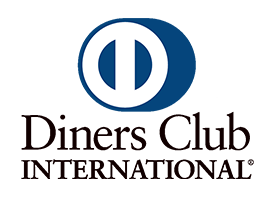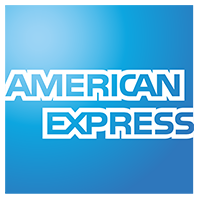 Subscription and refund policy
Payment: You authorize us to automatically bill subscription Fees based on the subscription you purchase to the means of payment. You agree to provide us with a valid means of payment and accurate, complete and updated information required by the subscription registration form. By submitting your means of payment (e.g., credit card or PayPal account) as the form of payment, you represent and warrant that your use of such means of payment is authorized and that all information that you submit is true and accurate (including, without limitation, credit card and/or account number and expiration date). In doing so, you also authorize Us to charge to your means of payment all amounts payable by you to us based on the subscription you selected. Failure to comply may result in the immediate suspension or termination of your access to the Service.
Unable-to-be-processed payments: If We are unable to process your means of payment at any time, your account may be immediately suspended or terminated and you will remain responsible for all amounts payable by you to Us.
Free Trial Period: We may choose to offer new users of the Service a free trial period (i.e., a period during which the user may access the Service or some part of it without first being charged a subscription fee). Since 2018, we have given a 1-month free subscription for all our newly registered tour guides.
YOUR RIGHT TO NOTIFY US TO DISCONTINUE YOUR SUBSCRIPTION
You may elect to discontinue your subscription by sending a message to

support@pg.world

.
Your election to discontinue will take effect for the following year, provided that your election is received by us before the cancellation deadline stated.
The Private Guide World website has the right to place all and any materials provided by the tour guides to this website (such as profile descriptions, pictures of tours, and advertising materials) on social networks and other websites in order to promote the tour guides and their services, without any additional consent.
All subscriptions will automatically renew for the following year unless your election to discontinue your subscription is received by Us.
ALL SALES ARE FINAL. WE DO NOT GIVE FULL OR PARTIAL REFUNDS FOR SUBSCRIPTIONS THAT YOU HAVE PURCHASED, REGARDLESS OF THE BASIS FOR THE REFUND REQUEST.
Portal responsibilities
The Portal offers an impressive database of private tourist guides around the world and is committed to creating conditions for comfortable cooperation between both sides.
The Company is not responsible for the quality of tour guide services. The responsibility for fulfilling the obligations accompanying the tour or waiver rests solely with the tour guide and tourist. In case of misunderstanding, the Portal is not involved in the dispute, allowing users to reach a consensus on their own.
The Service features are aimed at providing users with detailed information on the tour guide's personality, skills, and other data that the tour guide sees fit to tell about himself. The responsibility for the content of the profiles and the information faithful representation only rests with tour guides.
The Company assumes full responsibility for the site and mobile application round-the-clock service, available anywhere worldwide via the Internet and Web browsers.
The Company agrees to keep the information confidential and not to disclose data to third parties.
The Portal is committed to further developing the existing reviews section of those who have used the tour guide Services and are willing to share their experience to provide users with more information.
In case of unauthorized access to users' personal data, all users will be notified within 72 hours. We also guarantee to take the fastest possible measures to stop the breach in order to protect your personal data.
The removal or restriction of access to any user's personal data will occur upon their first demand.
System notification delivery rules
To maintain the functionality of the Private Guide World service and for your convenience, we have introduced different categories of notifications that you can customize in your user profile settings, «on this link».
Required notifications.
Without these required notifications, our service would not be able to function correctly. By agreeing to the use of your personal information on our site, you will be receiving alerts regarding the following.
Registration confirmation
Password reset request
Invoices and subscription end notifications
Tourists' inquiries and guides' responses to those inquiries
Profile, tour block, or moderation refusal
Profile removal.
Optional notifications.
You can enable or disable the following notifications in your account at any time.
News
Newsletters (promo codes /discounts)
The new tour approval confirmation
End of the free trial period
Changes to your profile (change of name, profile picture, adding a new tour)
Tips for guides on improving their profiles and tours
Notifications of users' replies to comments and users' feedback on your profile or tour.
Other conditions
In the case of force majeure (state of emergency, natural disaster, military operations, etc.), the Portal does not bear responsibility for maintaining constant contact with the tour guide using a Web resource or mobile applications.
The Company has the right to change the terms of cooperation unilaterally and the use of the service, as users will be notified by one of the technical means, by an email, pop-up window, or other means.
Support and complaints
If you have any questions about terms of use, when faced with technical problems, or in case of any claims or other reasons, send an email to support@pg.world