Flying From Sydney Airport to Bodrum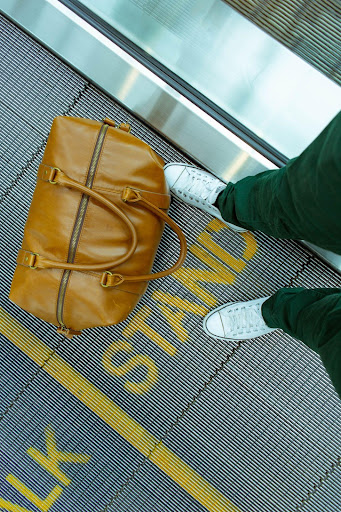 Sydney Airport will be one of the cheapest airports to fly from when traveling to Turkey. While the flight time will be more lengthy (approximately 28 hours), and there are no direct flights from Sydney to Bodrum, Turkish Airlines offers great flight prices with relatively short layovers in cities like Kuala Lumpur or Jakarta. After a stop in another town, you will fly to Istanbul and take one last flight from there to Bodrum. You can expect to spend around $1,500 - 2,200 on a round-trip ticket. You can, however, save money on your flight by using flight aggregator sites like Momodo and Skyscanner. Additionally, you can save more by booking your flight 3 - 4 months in advance or 6 - 8 months if you are traveling during a holiday or peak travel season! Generally, the best months to visit Bodrum are from late April - early June (if you like hotter weather, visits to beaches, and more lively crowds) or from early September to October (for cooler weather and a less populated city).
Soon after booking your flight from Sydney to Bodrum, consider booking your Sydney Airport parking additionally in advance if you plan to drive your car to the airport and keep it there while away. Typically, booking your airport parking at least one month in advance is sufficient for acquiring affordable prices, but as the saying goes, the early bird gets the worm! To find the car park that best suits you, you can filter your search for airport parking on Flyparks, a search and comparison website that offers low-cost airport parking solutions without compromising security or standards for your vehicle while away. If you wish to find particular parking features like car detailing or cleaning services, you can also filter for that!
Prepare your E-Visa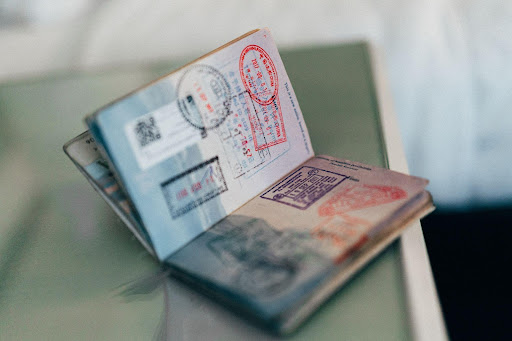 Australian citizens will need an E-visa to visit Turkey. Because Australians can not acquire a visa upon arriving in Turkey, you must apply at the Turkish E-Visa website. To be eligible for the access, you must ensure your passport is valid until the end of your planned vacation. However, If you do not meet the e-visa requirements, you will need to visit the Turkish embassy in Canberra to apply for your visa. After digitally applying, you will typically receive your e-visa within 24 - 48 hours. The fee is AUD 89.00, and after applying, you will be sent your e-visa via email. Be sure to have a version printed out and packed with you.
Choose Your Bodrum Accommodation(s)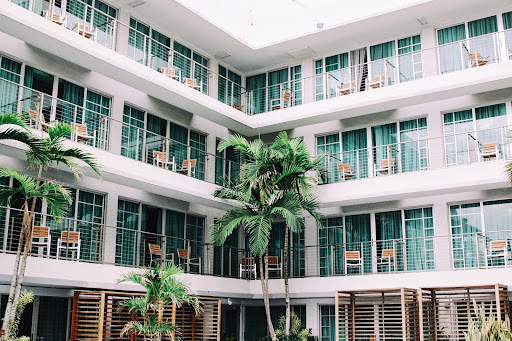 Depending on your preferred accommodation style and budget, you will likely decide between an Airbnb, Hostel, or Hotel during your stay in Bodrum. We have narrowed the choices below to include reasonable, highly-rated accommodation options for a party of 2. All prices detailed below are based on the AUD dollar.
Hotels in Bodrum:
Bodrium Hotel & YOU Spa: $184.38 per night, 4.6/5
Sirene Luxury Hotel Bodrum: Approximately $200 per night, 4.⅘
Doria Hotel Bodrum: $269.04 per night, 4.⅘
La Blanche Island Bodrum (all-inclusive): $403.56 per night, 4.⅘
El Vino Hotel & Suites: $174.38 per night, 4.7/5
Air B n B's in Bodrum:
Tap the blue link to view some of Bodrum's most highly rated Air b n b's.
Hostels in Bodrum:
Hostels in Bodrum are not generally identified as "hostels." Instead, you will see them marketed as holiday rentals or affordable hotels.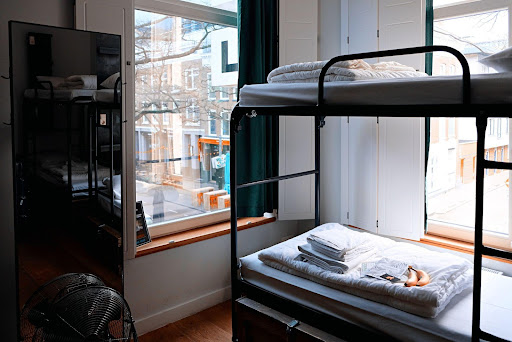 La Luna Hostel Bodrum: $147.81 per night; 4.⅘
Tuna Botik Otel: $68.09; 3.7/4
Kardelen Otel: $93.00; 4.⅗
Melis Pansyion: $66.43; 4.⅖
Jasmin Elite Residence & Spa: $109.61; no reviews
Plan Your Bodrum Activities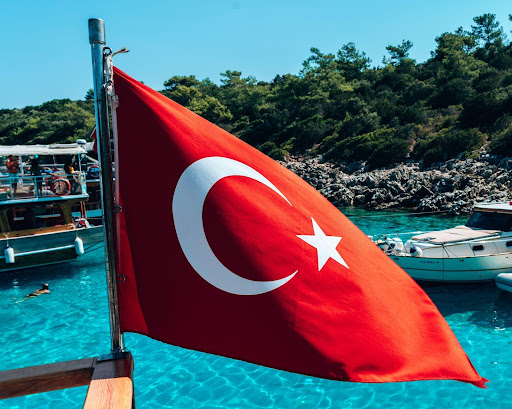 Bodrum is filled with activities and experiences that everyone will enjoy. Whether you want to be outdoors doing water sports or explore more of the rich historical architecture and cultural remnants, there is something for everyone. Below are a few ideas of unique & fun activities to fill your days.
Explore Bodrum's beaches: Kumbahce Beach, Bitez Beach, and Gumbet Beach are some of the most highly rated and active, especially for those keen to partake in water sports.
Shop in Bodrum's Bazaar: You can't visit Bodrum (or Turkey generally) without shopping in its markets! Bodrum Market and the Oasis Shopping Center are some of the most loved to purchase local artisanal goods and spices.
Visit the Mud Baths of Daylan: While Daylan is not precisely in Bodrum, it is not far away. Daylan's mud baths are known as therapeutic mud baths, where you can cover yourself in mineral-rich mud and then bathe in the thermal baths.
Visit the Mausoleum at Halicarnassus Site: The archaeological remains of the Mausoleum (once a grand tomb) are one of the seven wonders of the ancient world and cannot be missed while traveling in Bodrum.
Take a Bodrum Tour with a Local Tour Guide - There is no better way to see a city than with the expertise of someone who lives there. With a private tour guide, you will experience a local experience firsthand while learning about history, culture, Bodrum's hidden gems, and traditions.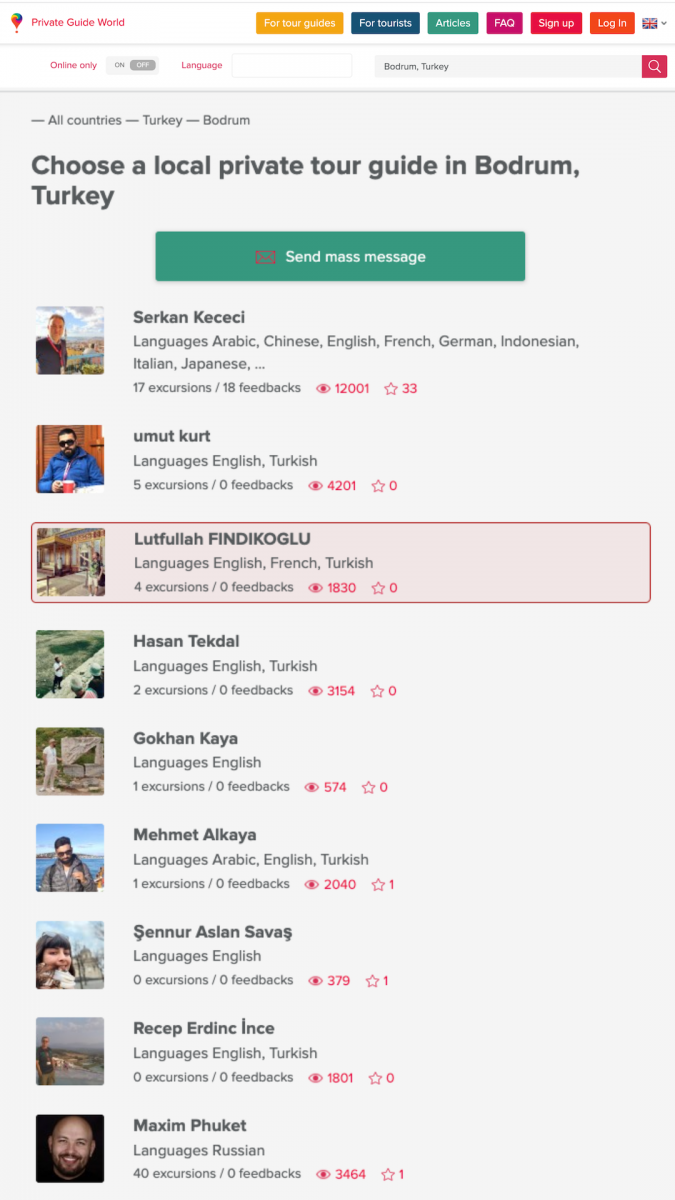 Take a Gulet Cruise - Explore and appreciate the Aegean Sea on a traditional Turkish boat ride! Turks are welcoming and inviting, and their boat tour guides are no exception. With crystal clear, turquoise water, you don't want to miss out on swimming in these waters or exploring the caves and islands along the way.
Attend a Turkish Carpet Weaving Workshop: Learn about the traditional art of carpet weaving at a local workshop and even make your own small rug!
Now, you have just about everything you need to be well-prepared for your trip to Bodrum. Remember to pack conservative, loose-fitting clothing for visits to traditional and religious sites. Also, keep a copy of your passport & E-VISA approval form to bring along if something happens to yours. Finally, enjoy Bodrum's beautiful, ancient city, where every sunset is more magical than the last.
Read our previous article Le Havre: A UNESCO Gem on France's Channel Coast.
Read our next article. For whom will a local tour guide work be an occupation for the soul?