Private tour guide World welcomes tourists from all over the world!
The privatetour guide, a unique and completely FREE mobile app that enables tourists and tour guides, interpreters, or drivers, to find each other in every single corner of the world is finally launching on AppStore!
The ultimate goal of this new app is to give access to tour guides who speak various languages located anywhere, as well as their fees, qualifications, skills, pics and tour descriptions just in a few clicks. The variety of tours by locals is great: sightseeing, walking tours, shore excursions, art tours, food and wine tours and even shopping!
Tourists and tour guides can create their own route according to their wishes.
Tired of searching for the right tour guides on local tour guide websites, a Private tour guide's creator from New York shares his memories: "I had been spending hours looking for the tour guide I need until a thought of creating a portable tour guide aggregator came to my mind. The idea was that every traveler could find and reach a tour guide considering his preferences simply using a mobile app".
Since then, the Private tour guide mobile app gathered thousands of professional tour guides or just locals of the chosen destination who want to share their knowledge, experiences and love for the city with guests all in one place.
Apart from that, tour guides and locals find it beneficial, as they receive constant tour requests from tourists around the world and earn constant income. Anyone can become a tourist tour guide and give private tours starting with creating a profile and adding some description and pictures to it.
Key distinctive features:
A simple and straightforward interface for tourist-tour guide interaction: users can find and reach their tour guides in a few clicks and receive new message notifications.
Detailed and comprehensive tour guide representation: users are able to review tour guide's languages, skills, excursions, photos and much more in their profile.
Private instant messenger for quick and easy tourist-tour guide communication: we embedded an instant messenger for user's convenience, where they can discuss the details and exchange contact information.
Absolutely commission-free service; all fee arrangements between tourists and tour guides are made in person. We don't interfere in any way in the process of communication and negotiations.
Multiple language options: supports six different languages.
How does it work?
Simply download a FREE mobile application on your phone and sign up via e-mail, Facebook or Twitter account: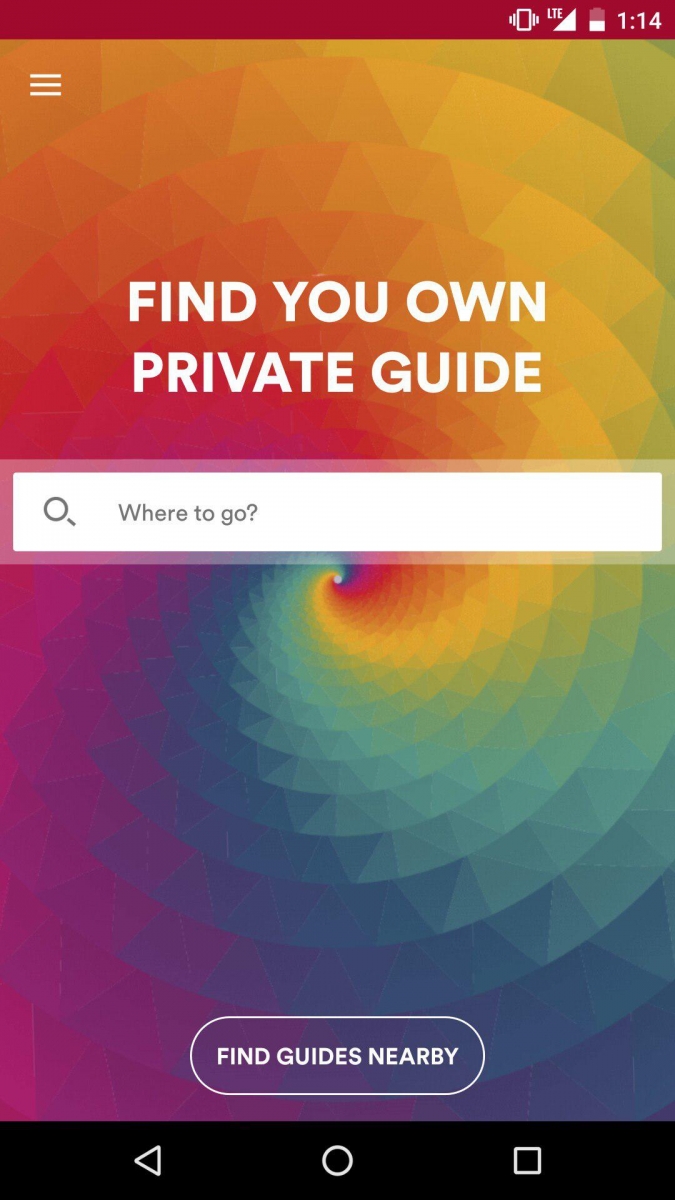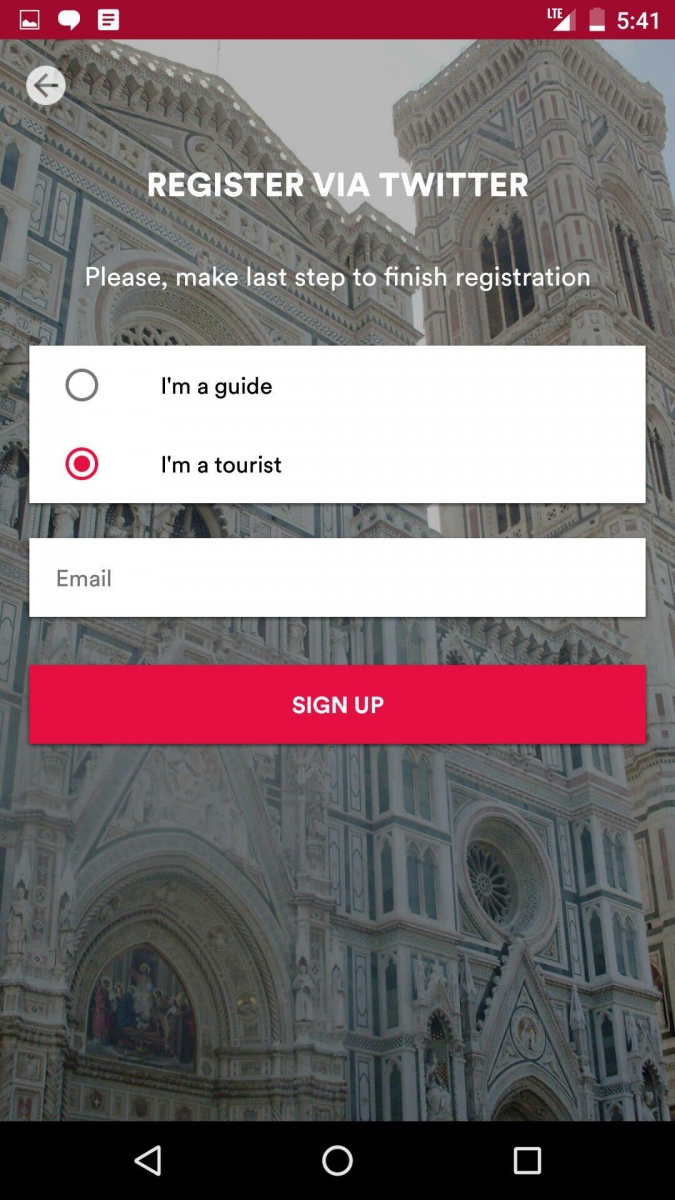 Search a country or a city you'd like to visit and find the right tour guide or mass message all of them: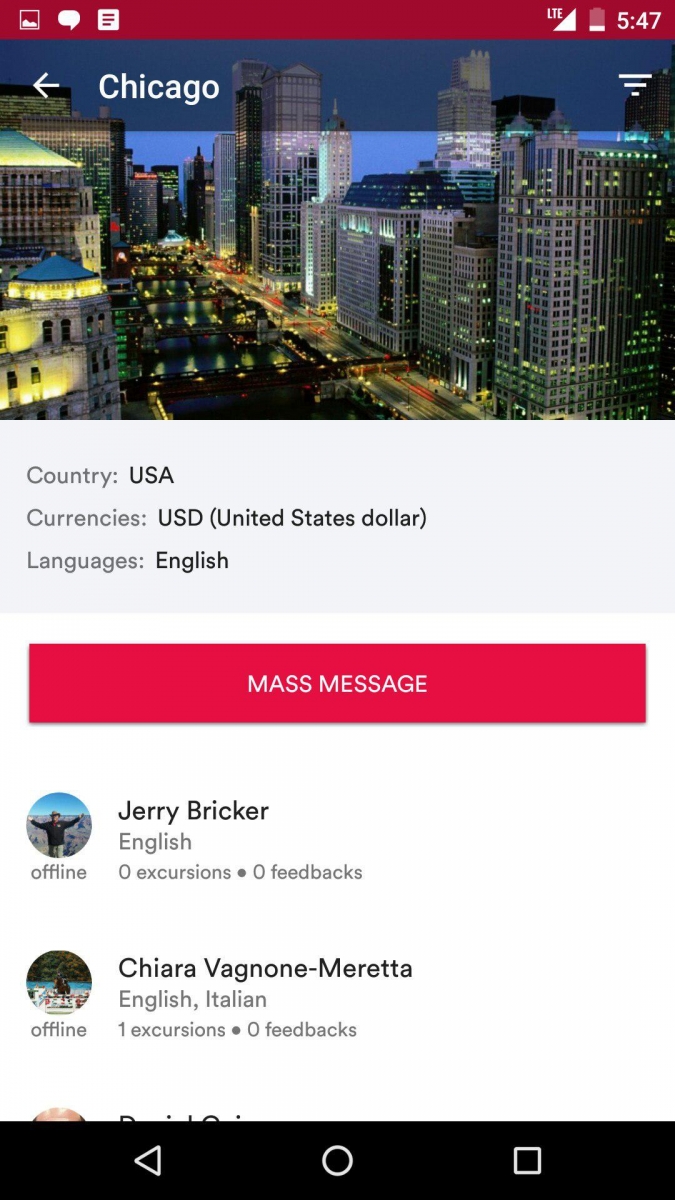 Be prepared for an extraordinary tour with locals!
Still not sure how it works? Find out more on the Private tour guide official website: https://pg.world/
Download on AppStore:
We are on Social Networks:
Read our previous article Useful Tools For tour guides And Travelers With Mobile Devices
Read our next article Cambridge UK Sightseeing – A tour guide for Cambridge Tourists