Location
Named after one of the mangrove trees, namely Sundary, the Sundarbans covers almost ten thousand square kilometer area, most of which is situated in Bangladesh and the rest in India. It is shared approximately 60-40 between the two countries. Sundarbans is located in the southern tip of Bangladesh in Khulna, Bagerhat and Satkhira districts. Our guides will safely take you to your destination without any troubles.
Why Sundarbans
Most of the tourists arrive in Khulna at the southwestern part of Bangladesh to see the magnificent Royal Bengal tigers in their mangrove habitat at least once with their own eyes. The forest is blessed to have the largest single population of these royal creatures. The thrill of tracking down one of these deadly man-eaters cannot be expressed in words. Even if you don't find one, the experience of just floating on a boat through the dense mangrove is just unforgettable. The natural beauty of the forest is bound to awe- struck you. The landscape that surrounds it, echoes the one conjured in the all time classic "Jungle Book". A local tour guide Fazle Rabbi Robin will help you for in depth exploration of the forest.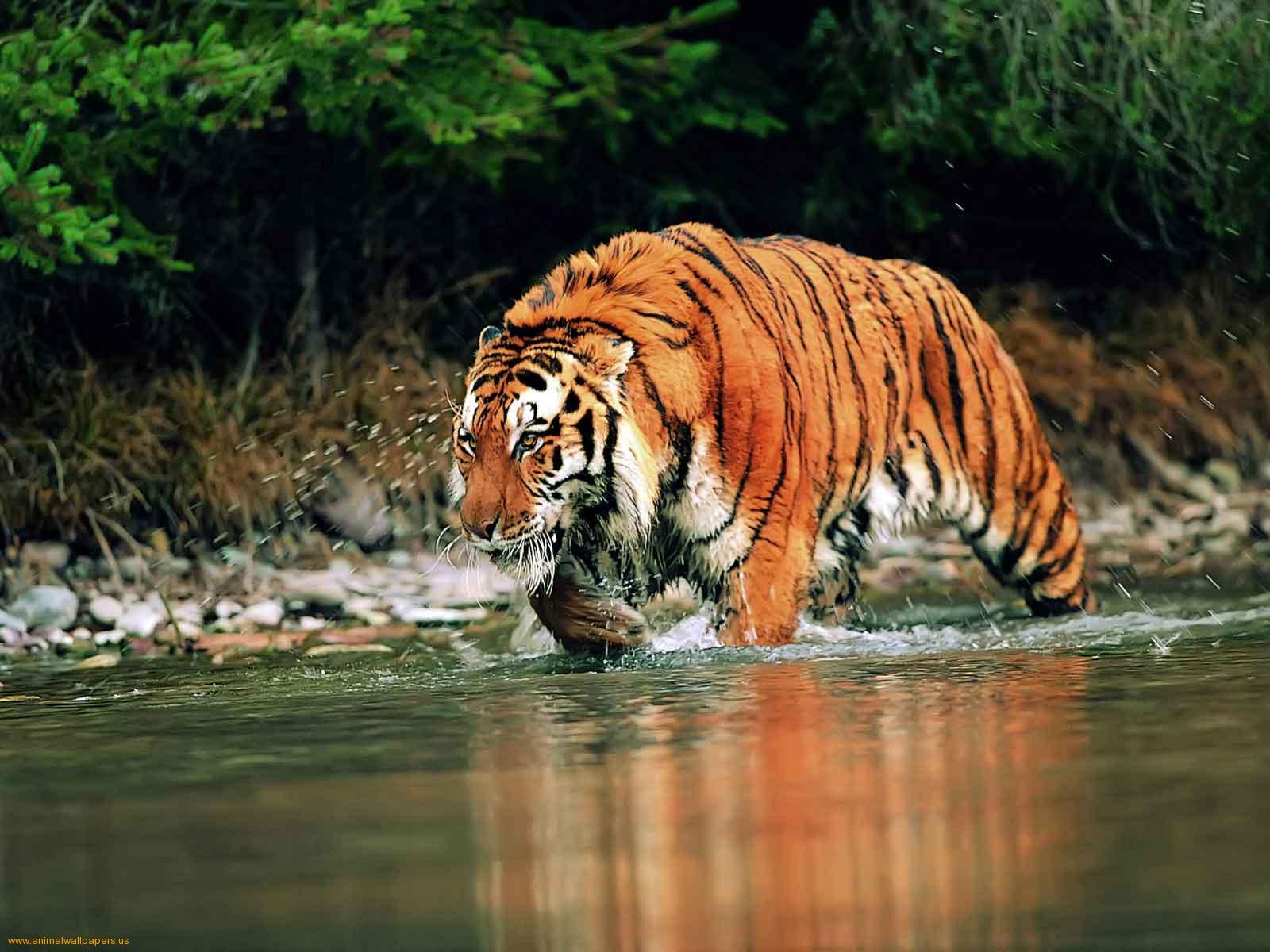 With the approach of the evening, herds of deer marches towards their shelters, where mischievous monkeys shower Keora leaves from above for a delicious meal for the former. At night, if you look up at the sky, you'll be hit by the aura of the huge shining stars and the surrounding darkness is so deep and black that even imagining the shapes around you will be extremely hard. You'll easily understand how the Sundarbans induce reverence and fear among its inhabitants. Without the guidance of an expert tour guide, the forest can be a very tricky place.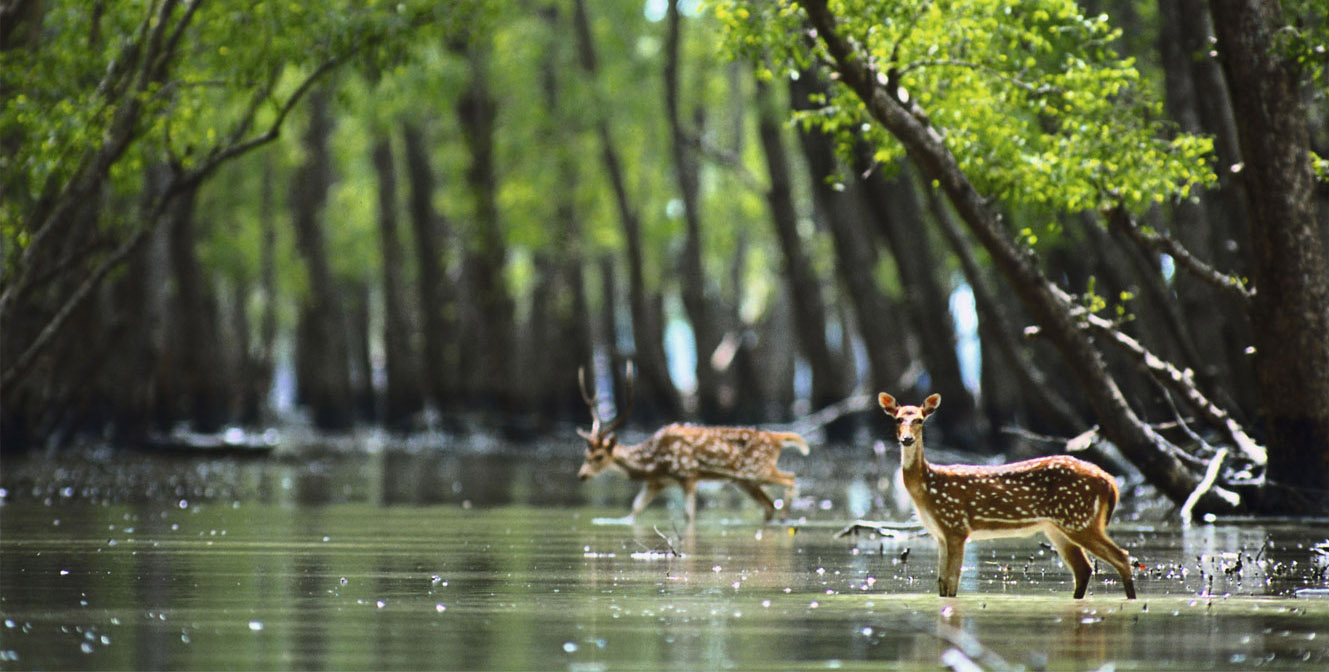 When to go
Cooler winter months, from October to February are mostly preferred by tourists. The temperature is very comfortable at this time of the year with very little rainfall. Honey harvesting takes place only in the month of April.
Flora and Fauna
The Sundarbans was declared as a wildlife sanctuary in 1966 and it abodes an estimated 400 Royal Bengal Tigers and 300 spotted dears. Besides, many different species of mammals, reptiles, birds, insects and fishes can be found here. Over 260 species of birds and 120 species of fish call it their home. Our guides will show you the River Dolphins (Platanista gangeticus) while travelling by boat. No less than fifty species of reptiles and eight species of amphibians have been recorded in Sundarbans. An endangered species of crocodile, Estuarine, cannot be found anywhere else in Bangladesh but here. Occasional clashes take place in this buffer zone where human and animal inhabitants coexist. For your safety you must hire a local tour guide.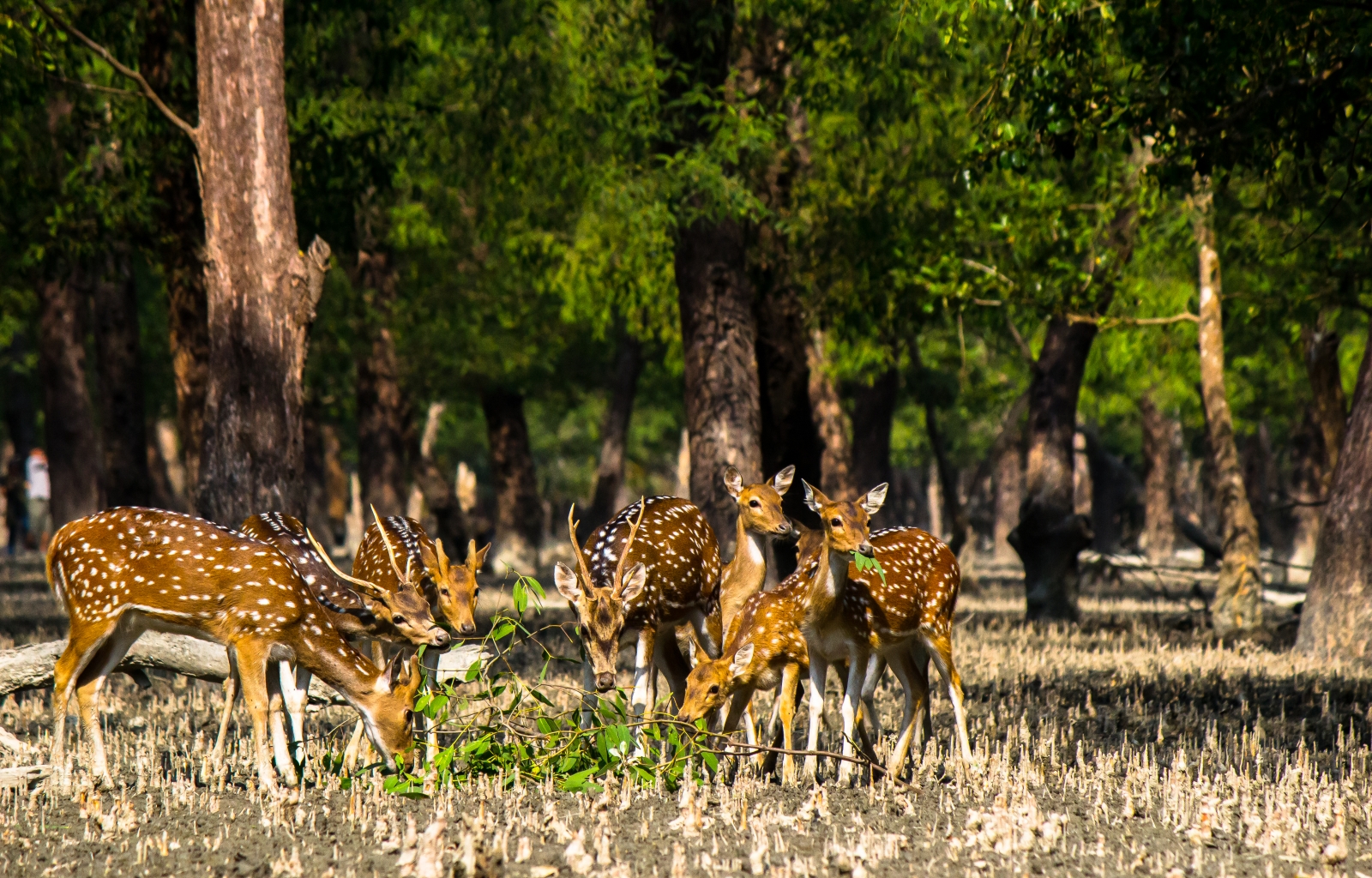 The Sundarbans is very popular among botanists for its plant habitat. A wide variety of plant includes grasses, shrubs, lianas and epiphytes. Sundary (Heritiera fomes), and Gewa (Excoecaria agalloc) are the most prominent species here. Plants namely, Goran (Ceriops decandra), Ora (S. caseolaris), Dhundul (X. granatum), Golpata (Nipa fruticans), Keora (Sonneratia apetala), Passur (Xylocarpus mekongensis), Hantal (Phoenix pelludosa), Bain (A. marina, A. officinales) and other rhizophores can also be found in Sundarbans.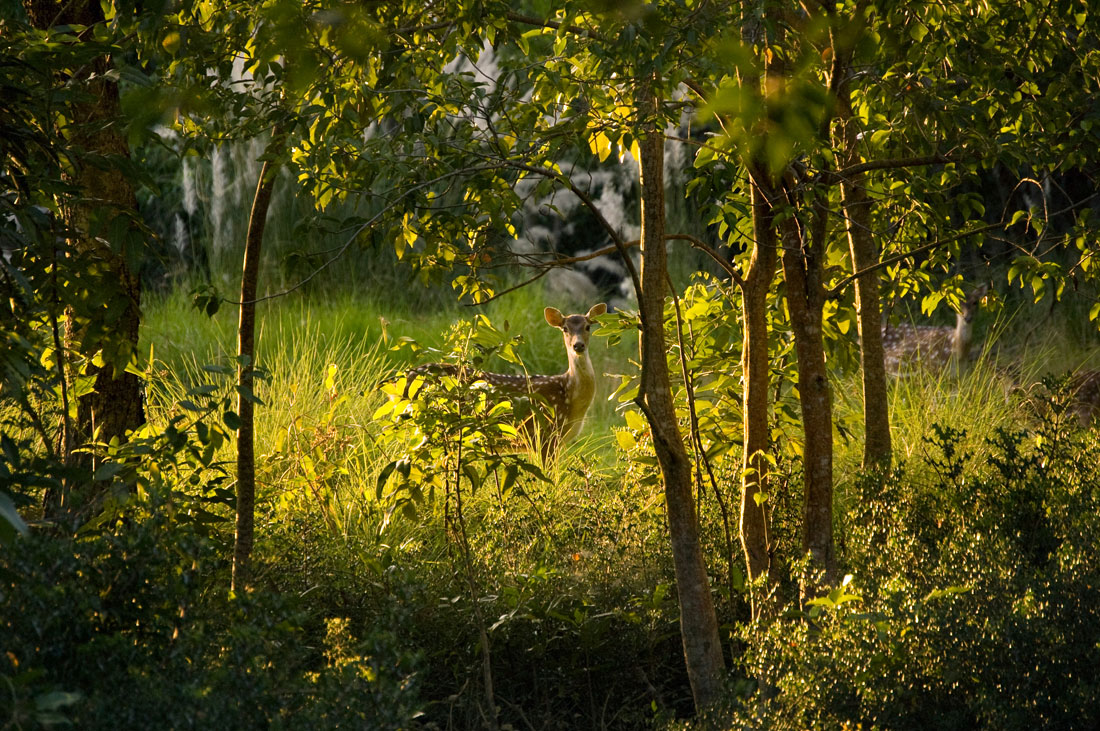 Surrounding famous spots
The primary tourist attraction sites of Sundarbans are-
Katka
Dublar
CharHiran
PointKaramjol
Katka
Katka is one of the most beautiful places around Sundarbans. It is especially famous for the sunrise and sunset scenes. In Katka there is a wooden tower from where you can enjoy the dramatic transition between day and night. If you are with a tour guide, he will show you the beautiful beach in Katka. Besides, deer, tigers, crocodiles and birds of different nature can be found here.
Dublar Char
It is a famous fishing spot. You can also participate in fishing if you want to. Your guide will assist you in this regard. It is a very beautiful island where you'll find large herds of spotted deer grazing. The place is very popular among photographers and film makers.
Hiran Point
This is one of the most prominent tourist spots in Sundarbans. It is locally known as Nilkamal and very well known as the world heritage site. Watch out for tigers and crocodiles while you move. Even if you don't find the great Royal Bengal, you can at least expect to see the footprints of the great animal.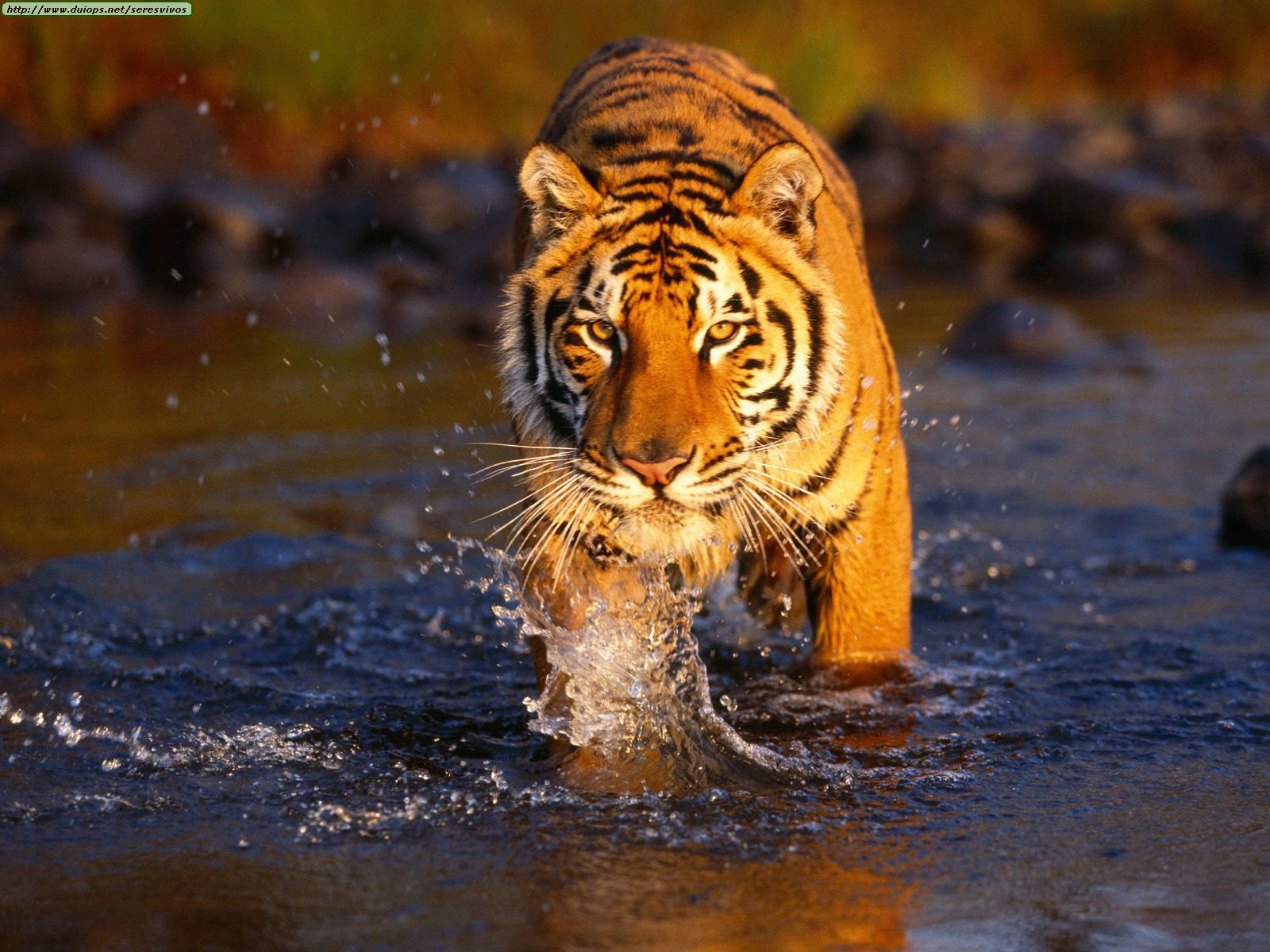 Karamjol
It is mainly a forest station for the rangers. The deer breeding center is situated here. To visit this part of the Sundarbans you must be with a local guide or even better if you go in groups. The guide may take you to some of the other famous places of the forest like-
If you wish, you can ask your tour guide to take you to the fisherman villages to watch their lifestyles.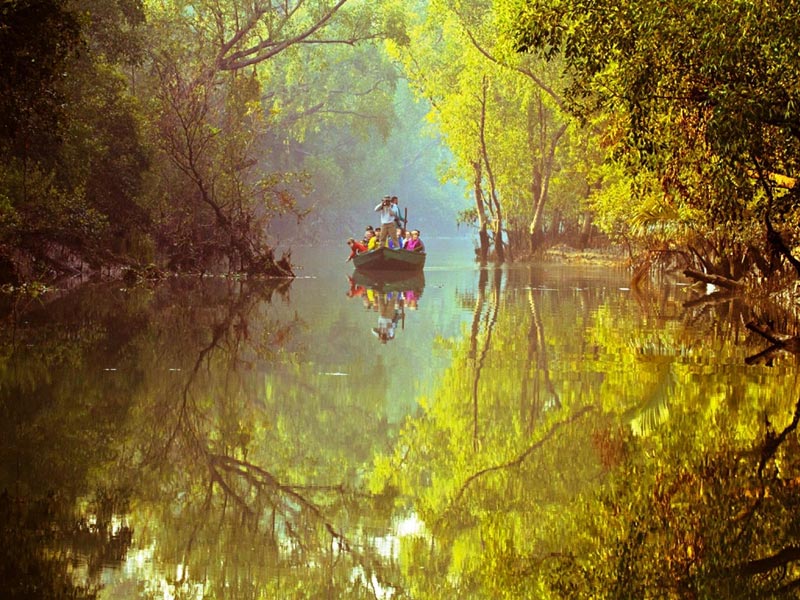 The experience of Sundarbans is nothing short of utmost thrilling. You'll wake up to the roar of the Tiger and fall asleep hearing the symphony of the Owl. The shroud of mystery and danger will always keep you on your toes. For adventure lovers, Sundarbans is an absolute paradise. If you are planning a visit, you have to take prior permission from the divisional forest officer. For safety you must take insect repellent creams, plenty of drinking water, anti-diarrhoeal, anti-malarial and emergency medical kits with you. Hiring an experienced guide will make things a whole lot easier.
Read our previous article How to get the guide profession?
Read our next article 7 types of tourists: what tours can you offer to each of them?