There are many beautiful towns which line the banks of the River Rhine and the Mosel, but Cochem really stands out with its picturesque cobbled streets and quaint market square. Sitting on the bank of the River Mosel -- a more serene sister to the Rhine -- Cochem's crowning glory is the stunning Reichsburg Castle which sits on the hill rising high above the town. The town is also famed for its wine which is comes from one of the nearby vineyards that sprawl across the Mosel valley. Travelling through Europe can often be frantic moving from city to city, following a strict itinerary. This part of Germany, however, is the ideal place to really take the weight off your sore traveller's feet, slow down, and drink in your fairytale-like surroundings. Hiring a tour guide who can draw up an itinerary which is tailored to you will help you set the perfect pace for your trip. Cochem may be a small town but there is plenty to see and do for a day or two:
Reichsburg Castle
Sitting over 300ft above the River Mosel the Reichsburg castle is the largest in the Mosel region. The castle is generally believed to have first been built over 1000 years ago in the year 1000, and the first written record of its existence dates from 1051. With over a millennium of history, the castle proves to be endlessly fascinating, and it is well-worth taking a guided castle tour which costs just 6 euros per adult.
Reichsburg is more than just a castle. It is home to family-friendly events such as the Castle Festival which takes place in August and invites visitors to join in a whole array of medieval activities. If you wanted to do something really special, then it would be well-worth in investing in a one-of-a-kind medieval-style meal, The Knights' Meal. After being given a guided tour of the castle, visitors can then enjoy a lavish medieval banquet. Hot soup is served with huge slices of rustic bread, followed by roasted meat. All the while, court jesters entertain the diners and traditional music fills the air.
Cochemer Sesselbahn
The castle is best viewed from a distance. You can to this by taking a ride on the Sesselbahn, a chairlift that carries visitors over 300 metres high and promises stunning views of the town below and of the Mosel valley. At the top you can find a hilltop café where you can purchase a range of traditional German food and ice cream. From the café it is just a 20 minute walk to the nearby wildlife park, Klotten. With over 120 species of animals, and a newly-opened river-rapids ride there is something to keep everyone entertained.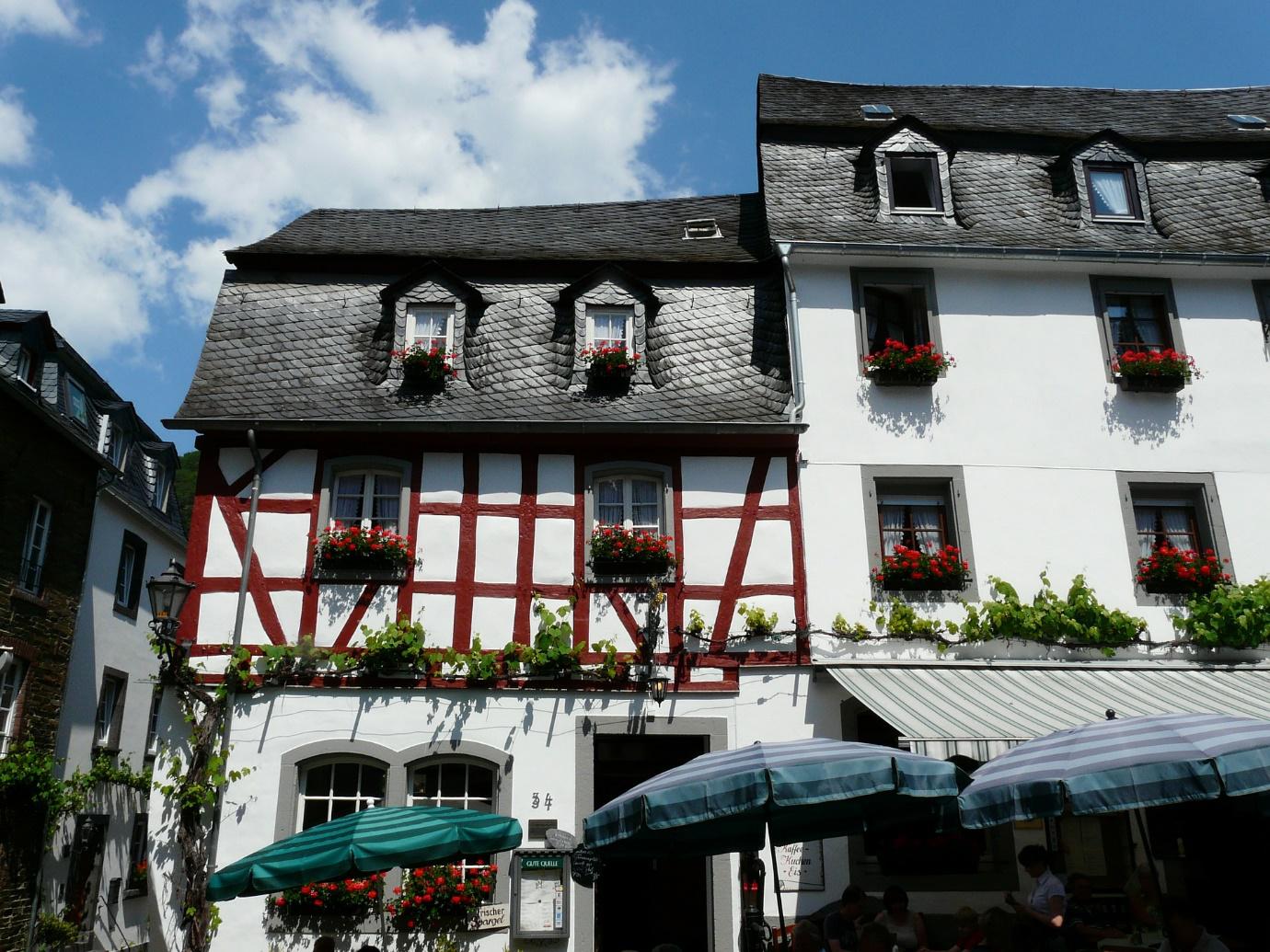 Market Square
Back in the town, there are many beautiful winding streets to explore. The highlight, however, is the Marktplatz (The market square) which is surrounded by quaint half-timbered buildings. The whole area is unbelievably photogenic, it would be hard to keep your camera in your pocket. With so much history woven into the walls of every building, there are lots of secrets to unlock. The best way to experience this is to hire a personal travel guide who can help you really get to know the town of Cochem like no other regular tourist would.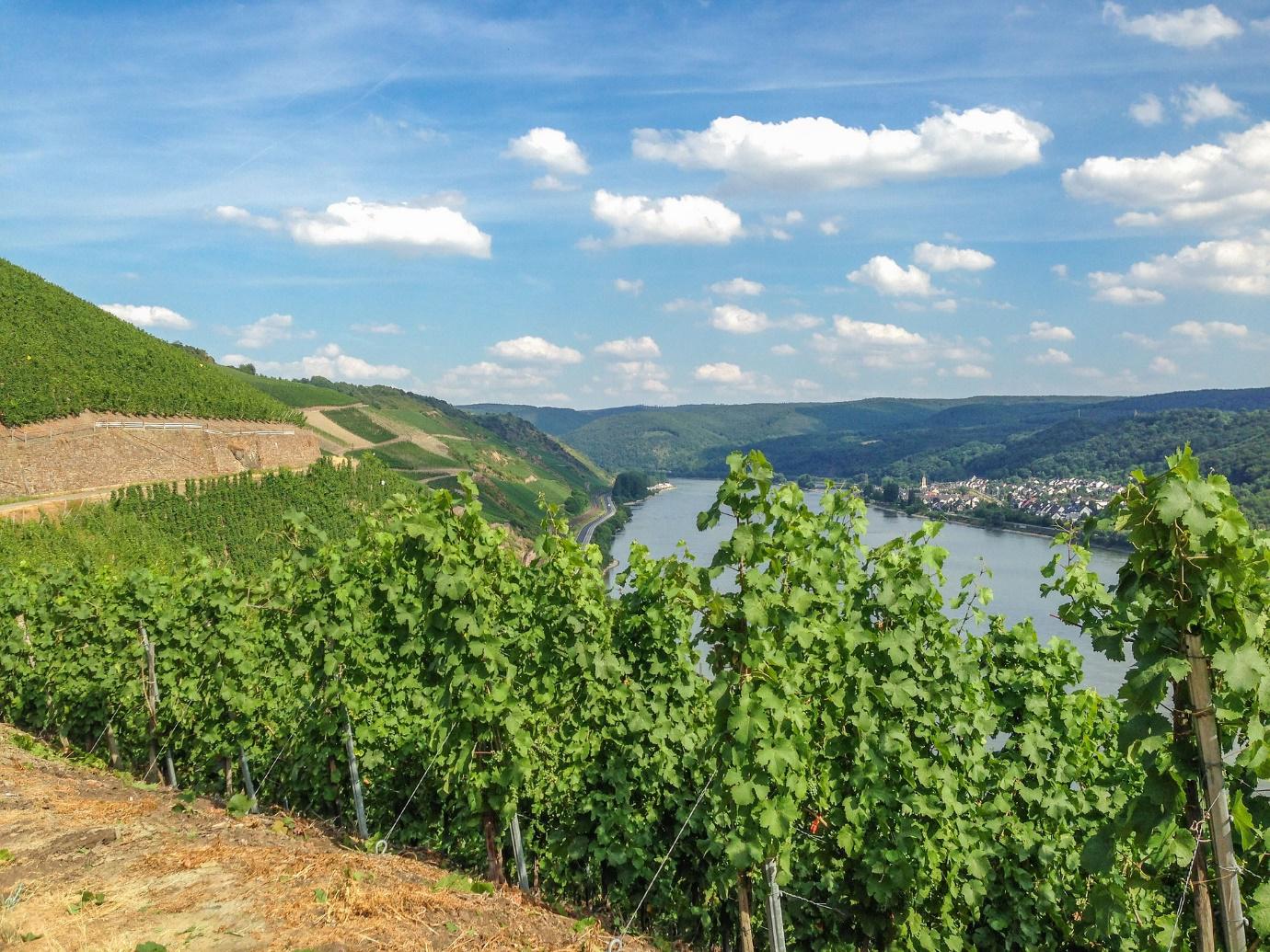 When the tourist thinks of Germany they automatically associate it with beer. What a lot of visitors don't realise is that Germany is also home to a wide range of delicious wines. Sitting in the Mosel wine region, Cochem is the top place to go and savour some of the best the area has to offer. There's nothing quite like sipping a cool glass of wine with in a short distance from where the grape originally grew. In June, the city hosts Mosel's Wine week where it is possible to try over 300 different types of wine. Why not have the expert opinion of a personal tour guide to talk you through the different types of wine on offer? Alternatively, if you are there during a different time of year it is possible to take a cellar tour or and a wine tasting at the nearby winery H.H Hieronimy which offers these tours daily.
How to get there
Cochem is a great daytrip if you are based in Cologne or Koblenz, and is easily accessible via public transport. Regular trains run between the cities and you can buy tickets online or at the train station. Trains from Koblenz take just 40 minutes if you are in a hurry. If you wanted to take your time, it is also possible to take a river cruise down the Mosel from Koblenz. This is a really good way to see the Mosel valley region, and see the many vineyards and castles which litter the valley. The trip take around 5 hours, so make sure you have plenty of time on your hands.
When to go
Without a doubt, the best time to visit Cochem is between May and September, to not only enjoy the pleasant weather, but to also be able to sit outdoors and enjoy a delicious glass of wine and just watched the world go by.
It almost goes without saying that Cochem should be on anyone's travel itinerary who happens to be staying in the area. It could also be used as a good base in itself if you wanted to explore the region further, or even venture across the border to Luxembourg which is easily accessible via public transport or road. Just make sure you book yourself a personal tour guide who will have the expertise to help you get the most out of your visit. With a perfect combination of nature, history and great wine, what's not to love about Cochem?
Read our previous article Explore the Richness of Goa-Best Beach Destination of India
Read our next article Veracruz: encounter with the traditions