Wine consumers are increasingly and continuously turning to Australian wines both daily wines, easy drinking, and world-class and age-worthy wines. Get yourself a private guide for wineries in Australia and discover the beauty, passion, and aroma of Australian wines.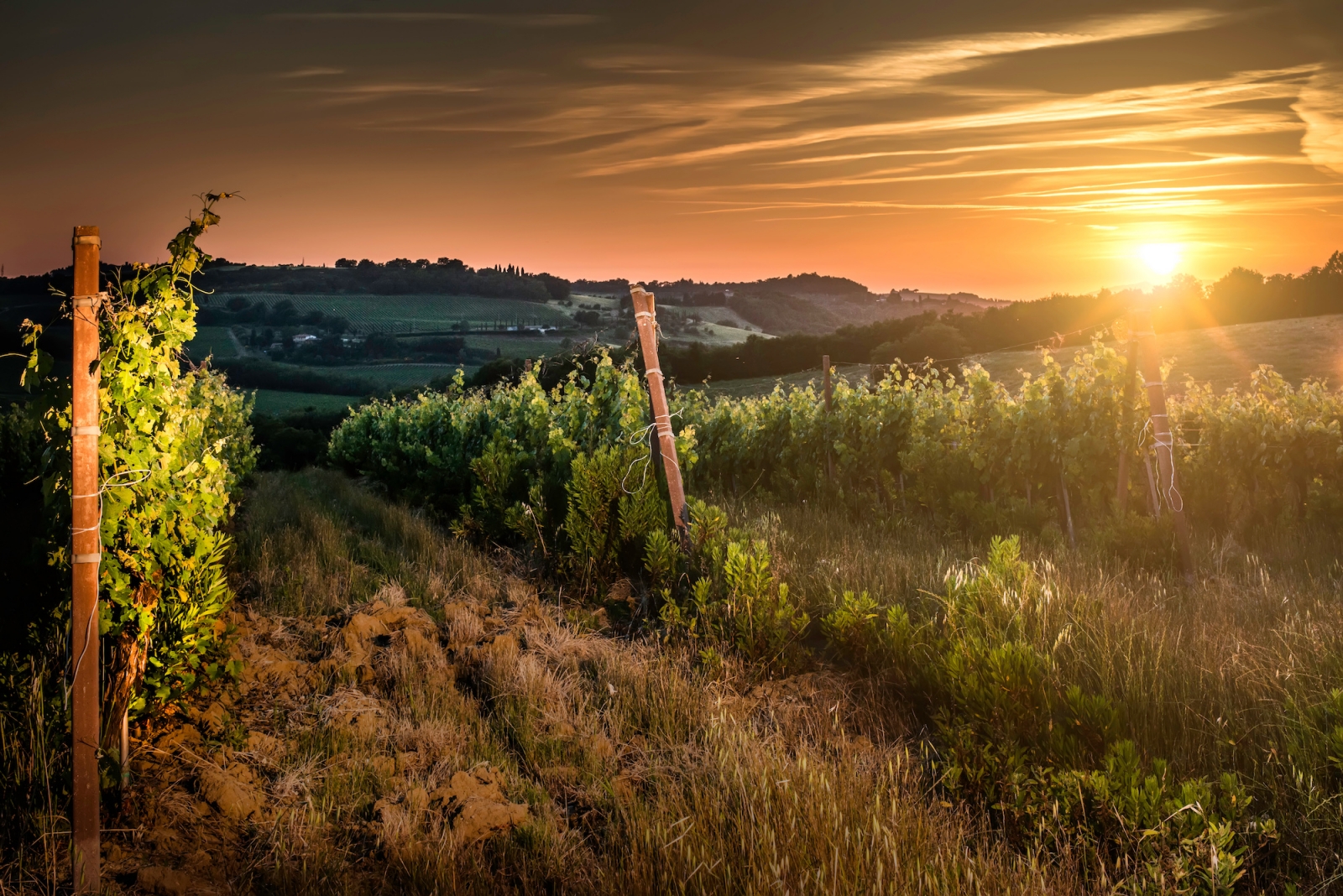 Seafarers in Australia delivered the first vines to the country in the year 1788, and after several decades, they exported thousands of gallons of wine back home. The settlers have learned that conditions in the modern world and the content varies from the desert in the central regions to topical in the north, and this makes growing grapes impossible in much of the country. However, vineyards thrive in the river valleys and coastal areas of the states of South Australia, West of Australia, New South Wales, and Victoria. These days, there are more than a hundred grape varieties planted in the different wine regions in the country. Our local private English-speaking tour guides in Australia will show you the best wineries, and arrange the most exciting wine tasting and when you are ready to move they will take you on the local private tours!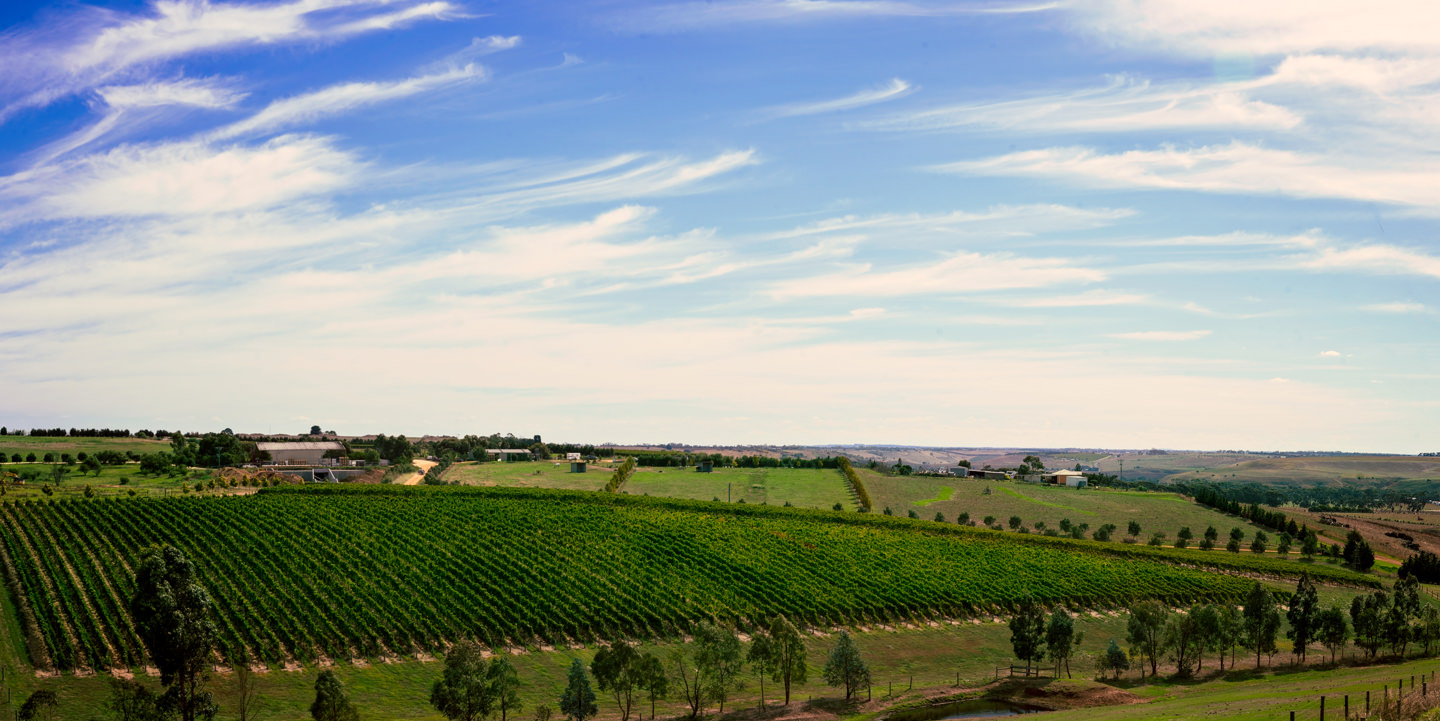 Different Regions and Grape Varieties
Because Australia is located in the Southern Hemisphere, there are above 60 recognized wine regions in the country benefiting from the low humidity, a small amount of rainfall, and generous sunshine across the year. They have bountiful harvests that take place every 6 months before the time for harvest in the Northern Hemisphere. Just like the USA, Australia, and its wineries are following the tradition of the New World when it comes to categorizing wines by means of the grape variety. The best five varieties include Cabernet Sauvignon, Semillon, Shiraz, Merlot, and Chardonnay. Each region is known for producing unique styles of wine, influenced by their climate, soil, and other environmental factors.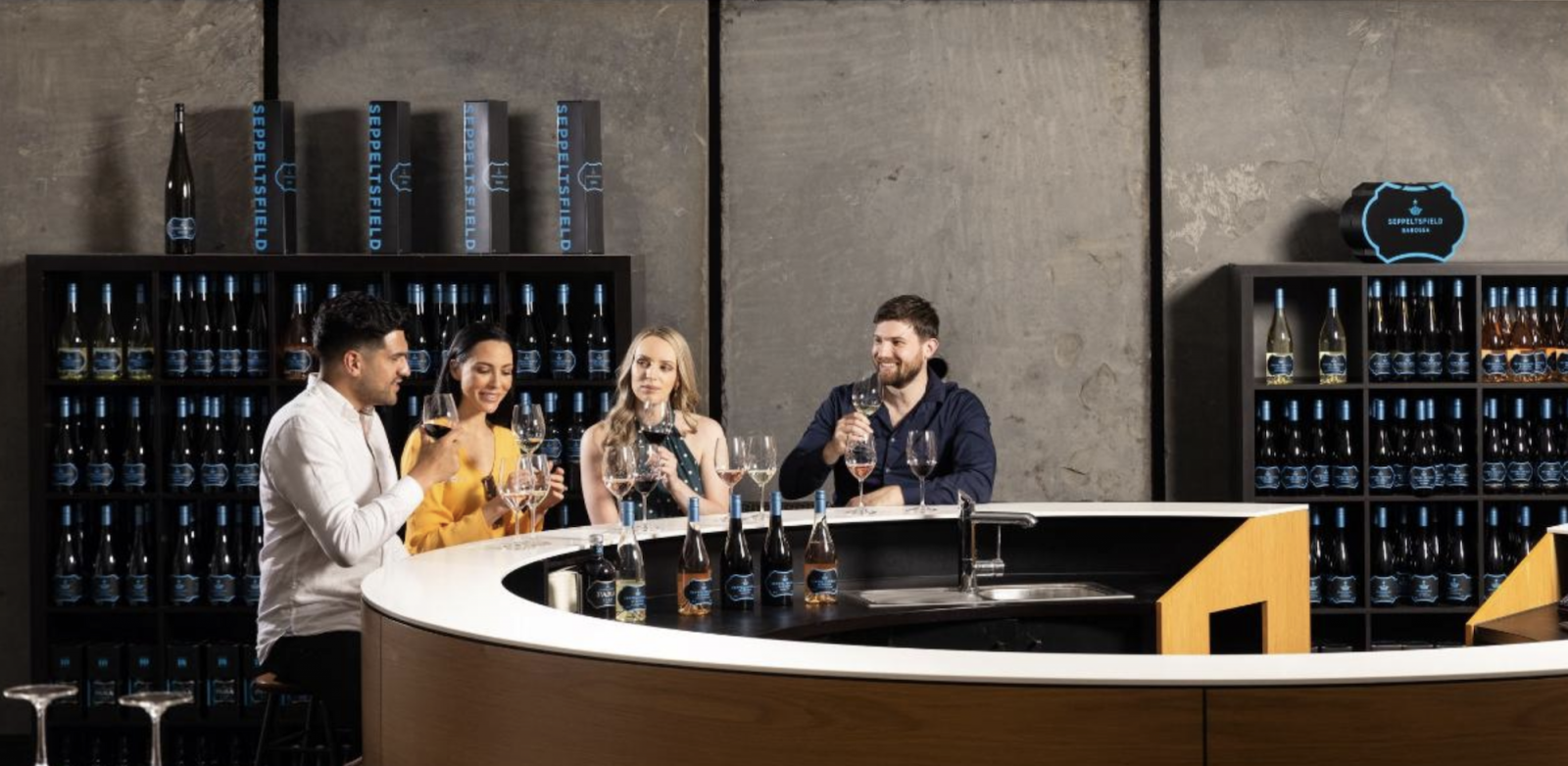 Chardonnay
Chardonnay is the predominant white wine in Australia. The New World's oaky and quintessential style has been specially produced here, with a more balanced and crisp Chardonnay grown in the cooler zones of the country. Australian Chardonnay is a popular and widely produced white wine that is grown in several wine regions throughout the country, including Margaret River, Yarra Valley, Adelaide Hills, Hunter Valley, and Tasmania.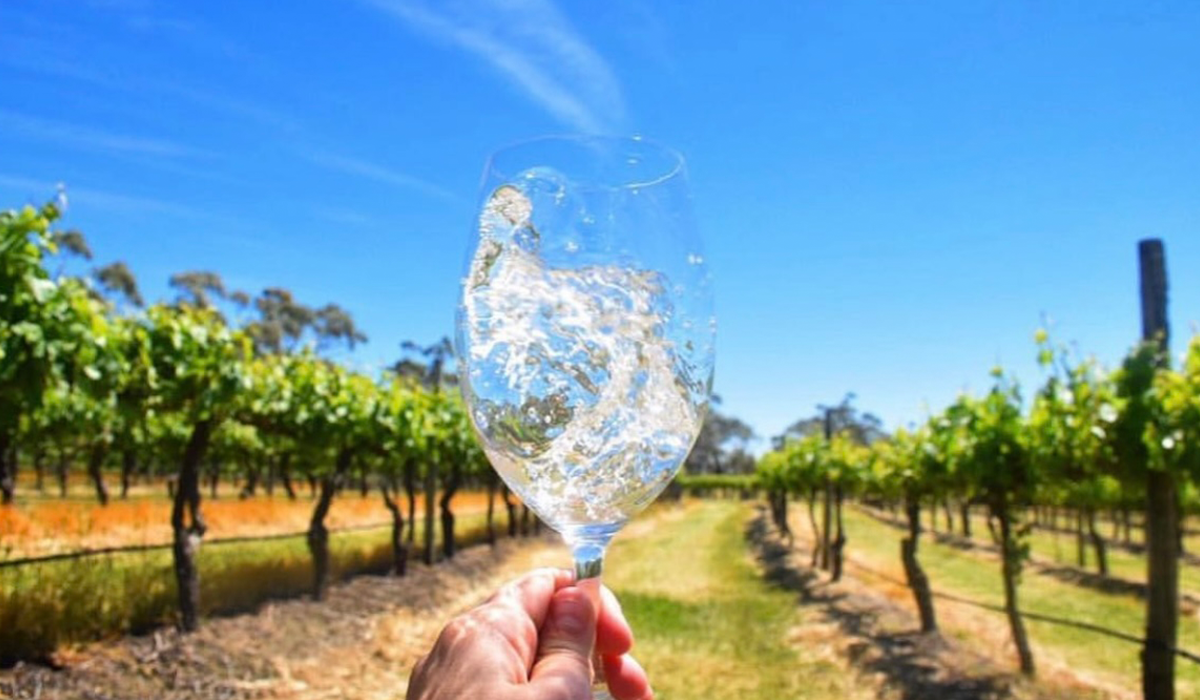 Australian Chardonnay is known for its rich, full-bodied style, with flavors of tropical and stone fruits such as peach, melon, and pineapple, along with notes of vanilla and toast from oak aging. The wine is typically made in a dry style, with a medium to a high level of acidity that provides balance and structure to the wine.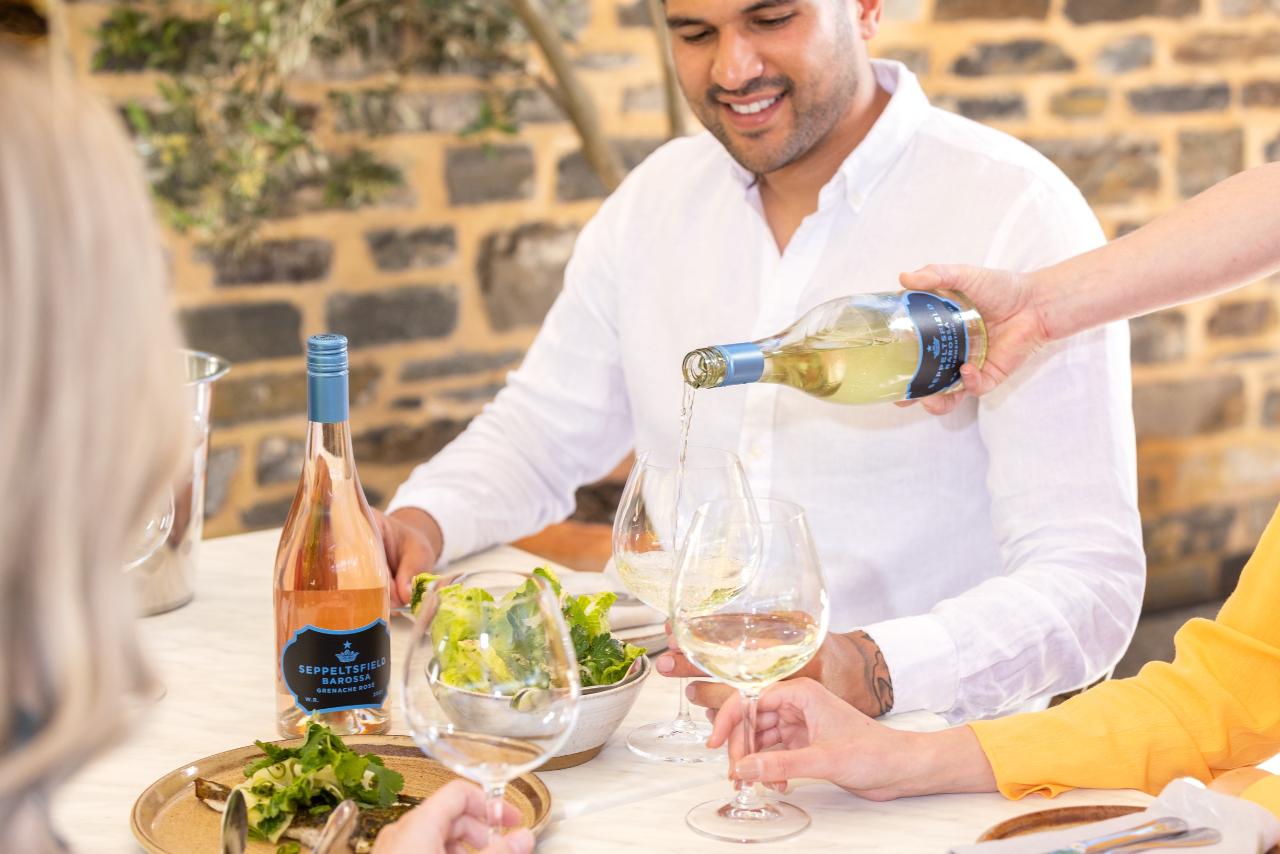 In the past, Australian Chardonnay was often characterized by the heavy-handed use of oak, which could sometimes overwhelm the fruit flavors and make the wine overly buttery or sweet. However, in recent years, there has been a trend towards producing more restrained and elegant styles of Chardonnay, with less oak influence and a greater emphasis on the natural flavors and acidity of the grapes.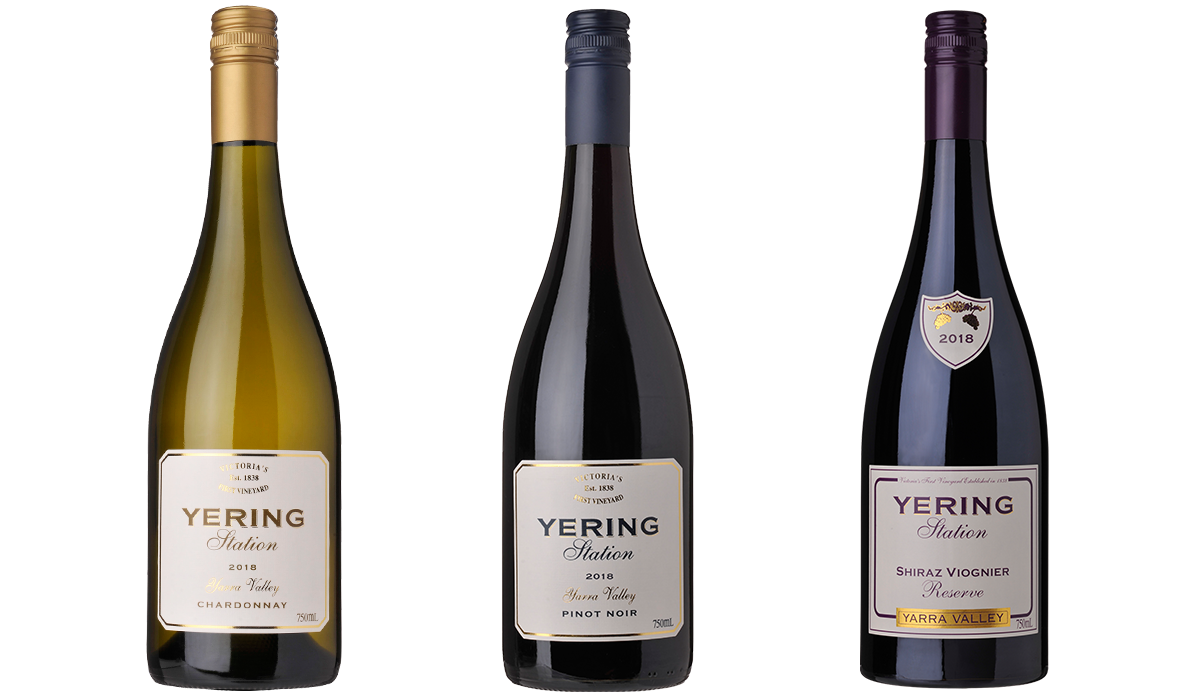 One of the key factors that influence the style of Australian Chardonnay is the climate in which the grapes are grown. In cooler regions such as Tasmania and the Yarra Valley, the wines tend to be more delicate and crisp, with higher acidity and less oak influence. In warmer regions such as Margaret River and the Hunter Valley, the wines can be more full-bodied and rich, with more pronounced fruit flavors and a higher level of oak influence.
Overall, Australian Chardonnay is a versatile and popular white wine that can be enjoyed on its own or paired with a wide range of foods, including seafood, poultry, and creamy pasta dishes. Whether you prefer a bold, full-bodied style or a more elegant and refined version, there is a style of Australian Chardonnay to suit your taste.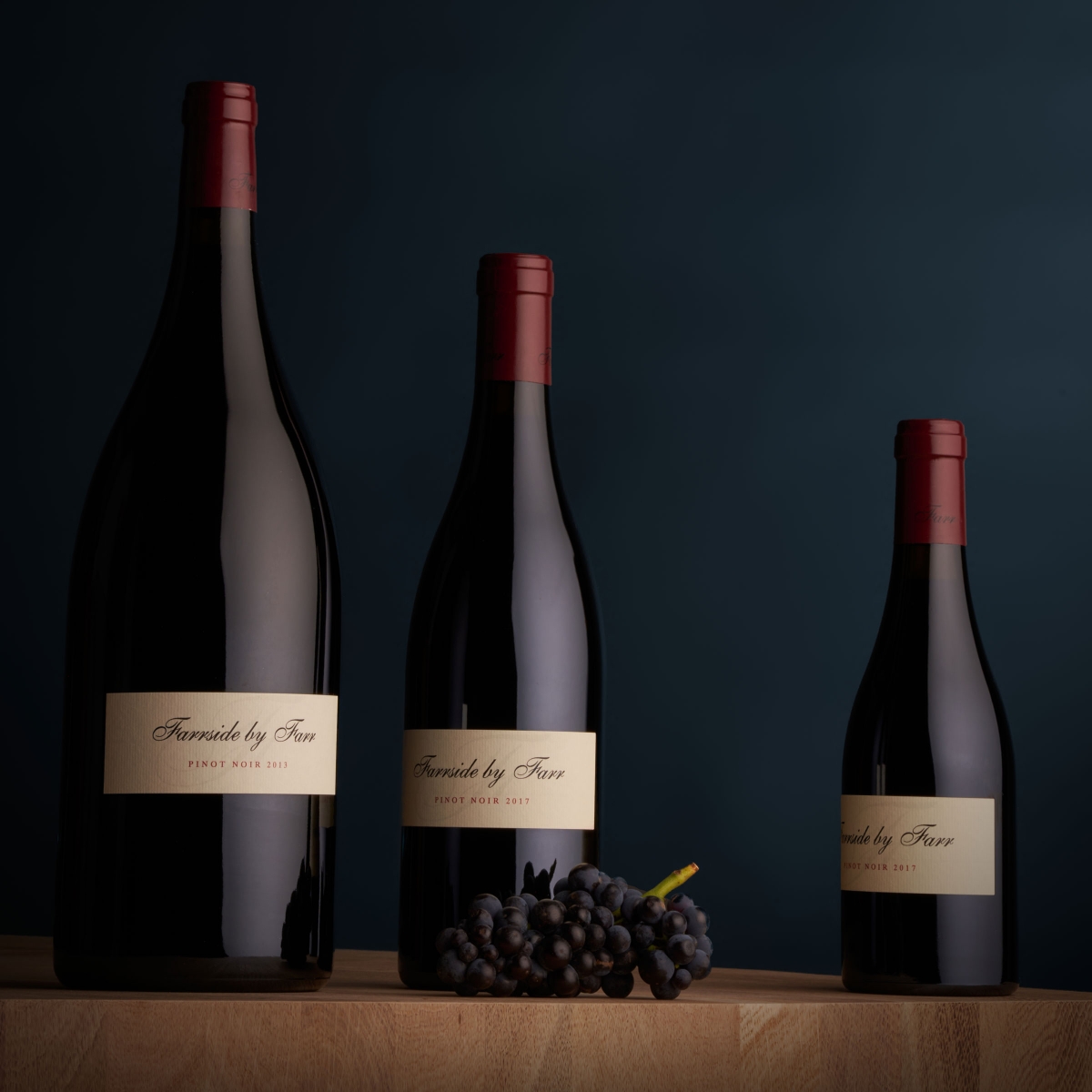 Shiraz
Shiraz is the largest and best-known planted variety of red wine in the country. Full-bodied, rich, and potent when grown in warm climates, the Shiraz in Australia can be highlighted on its own or it can be blended with Merlot or Cabernet Sauvignon. The Barossa Valley is particularly known for its full-bodied, robust Shiraz wines, while Margaret River is famous for producing world-class Cabernet Sauvignon and Chardonnay. The Hunter Valley is the oldest wine region in Australia, and it's famous for its Semillon and Shiraz wines.
Australian Shiraz (also known as Syrah in other parts of the world) is one of the country's most famous and iconic wine styles. It is grown in several regions throughout Australia, but the Barossa Valley, McLaren Vale, and Hunter Valley are particularly renowned for their Shiraz wines.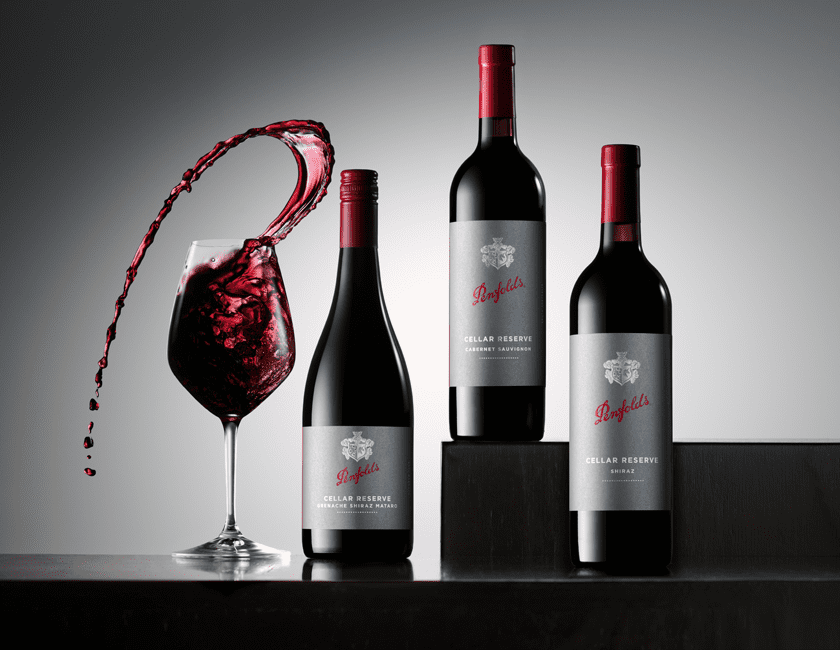 Australian Shiraz is known for its bold, rich, and full-bodied style. The wines typically have intense aromas of blackberry, black cherry, and plum, along with notes of spice, black pepper, and sometimes a hint of eucalyptus. On the palate, the wines are full-bodied and powerful, with a firm tannic structure and a long, lingering finish.
The unique style of Australian Shiraz is partly due to the warm climate and intense sunlight that the grapes are exposed to. This results in high levels of ripeness, which translates into rich, concentrated flavors in the wine. Additionally, many Australian winemakers use American oak barrels to age their Shiraz, which can impart additional flavors of vanilla and toast to the wine.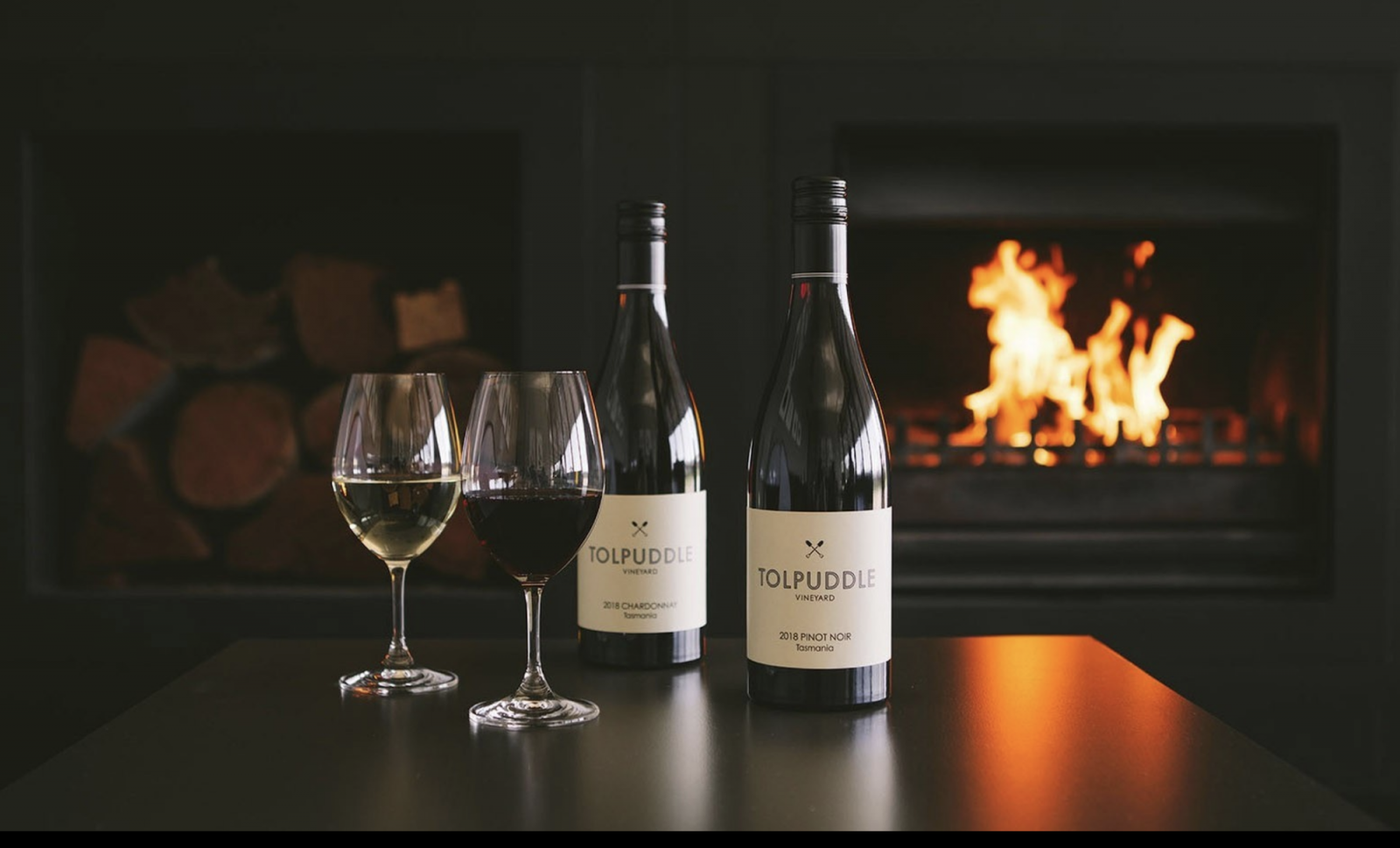 While Australian Shiraz is often associated with big, bold flavors, there is also a growing trend toward producing more refined and elegant styles of Shiraz. These wines may be aged in French oak barrels or blended with other grape varieties to add complexity and balance to the wine. Australian Shiraz is a wine with a distinct and powerful character, and it has played a significant role in establishing Australia as a major player in the global wine industry.

Winemakers in Australia also have sparkling wines included in their production in different styles, ranging from the off-dry and unique sparkling Shiraz to the classic blends of Champagnes. There are also fortified and sweet dessert wines produced all over the wine country of Australia.
Sparkling wines
Australia is home to a vibrant and growing sparkling wine industry, with several regions producing high-quality sparkling wines in a range of styles.
One of the most famous and successful sparkling wine producers in Australia is the House of Arras, located in Tasmania. This winery produces a range of premium sparkling wines made using the traditional method (also known as the Champagne method), which involves a second fermentation in the bottle to create the bubbles. The wines are made using a blend of Chardonnay and Pinot Noir grapes, and they are known for their delicate, elegant style and complex aromas and flavors.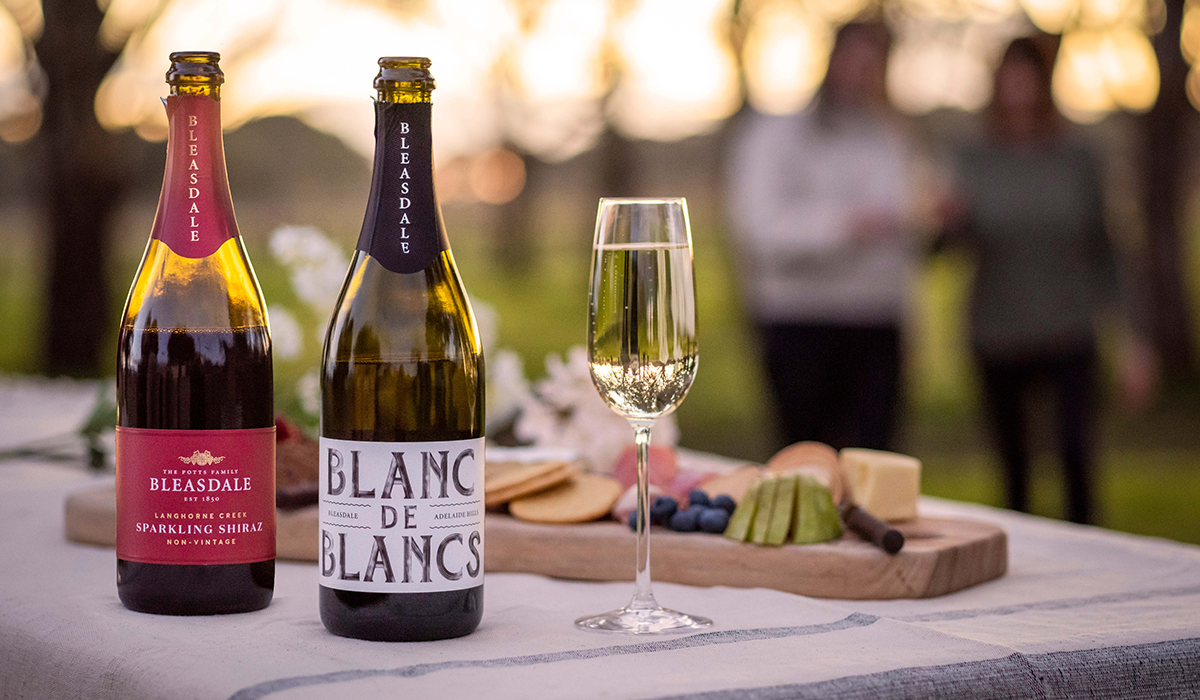 Other regions in Australia that are known for producing high-quality sparkling wines include the Yarra Valley, Adelaide Hills, and Tumbarumba. If you will hire a local English-speaking private tour guide in Australia who specializes, for example, only in wine regions, you can be sure he/she knows and can recommend you the best wineries in the country and will arrange a private wine tasting there for you!

2017 Howard Park Grand Jeté
Aromas of lemon zest, just-ripe strawberry, and blossoms, layered atop sea spray and brioche. The palate displays a bright acidity that complements the wine's elegant shape and vivacious mousse. It's refreshingly crisp and sophisticated with a generous depth of flavor and vibrant acidity. Perfect on its own or with freshly shucked Albany rock oysters or Abrolhos Island scallops with a finger lime dressing. The fruit is hand-harvested, a whole bunch pressed and then fermented in older French oak and stainless steel. Malolactic fermentation of base wines and the addition of reserve wine at dosage enhances complexity. Disgorged in January 2022 after 54 months on lees.
These regions produce both traditional method sparkling wines as well as wines made using other methods such as the Charmat method, which involves a second fermentation in a tank rather than the bottle. Australian sparkling wines are typically made using Chardonnay, Pinot Noir, and Pinot Meunier grape varieties, although some wineries also use other grape varieties such as Riesling and Semillon. The wines are known for their bright, fresh flavors and high acidity, which makes them a refreshing and versatile option for a range of occasions and food pairings.

2021 Contentious Character Give It A Burl Shirl Sparkling Chardonnay
Green apple with a crunchy texture and some hints of stonefruit, this lively and fresh sparkling is sure to please. This is a bright and vibrant sparkling with plenty of flavors and fresh acidity. It pairs well with succulent roast pork, or a seafood platter, or is just a refreshing drink on a hot day. Made via the Charmat method, the chardonnay grapes were picked early while still exhibiting green apple flavors. They lift the wine and provide a crunchy moreish texture, supported by clean, fresh acidity giving it length.
In recent years, there has been a growing trend towards producing natural or low-intervention sparkling wines in Australia, which are made using minimal additives and without the use of commercial yeast or other winemaking products. These wines are often characterized by their unique and complex flavors, which reflect the natural terroir of the region in which they are grown. Australian sparkling wines offer a diverse and exciting range of options for wine lovers, with styles ranging from crisp and refreshing to complex and age-worthy.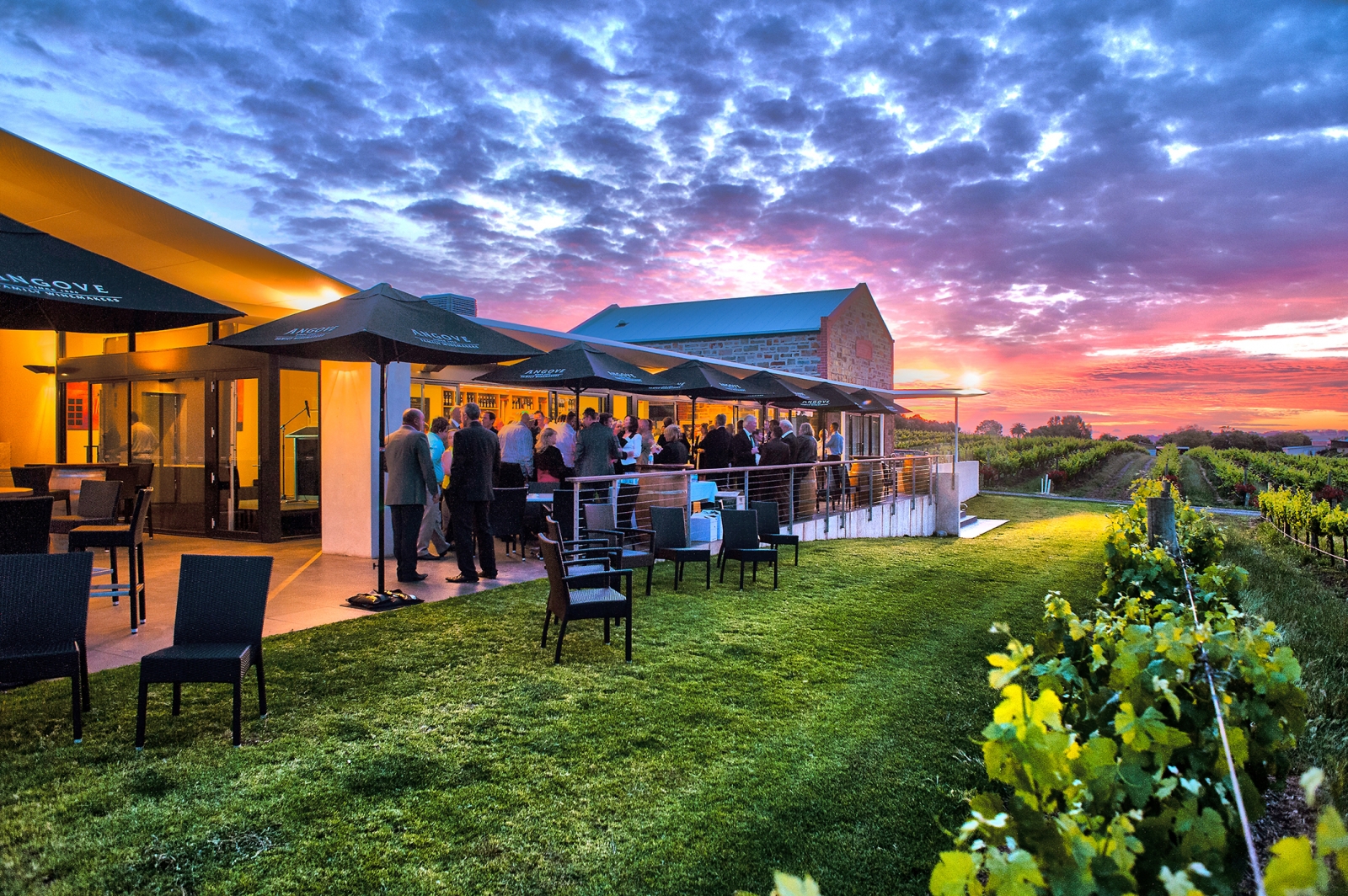 Western Australia: These include the Franklin River to Mt. Barker, Swan Valley, and the Margaret River
Northern Territory: These include the Chateau Hornsby, which can be found in the south of Alice Springs
New South Wales: Included are the Irrigation Area of Murrumbidgee, and the Hunter Valley
Tasmania: This includes the Tamar Valley near Launceston
Victoria: Included are Goulburn Valley, Yarra Valley, and the Great Western
Queensland: These include the Granite Belt, which can be found in the southwest of Brisbane, and there is also the Roma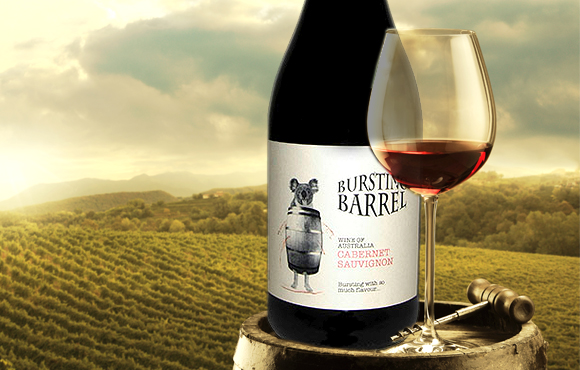 The character of Australian wines has been less and less associated with the specific wine region from which they originated as compared to the traditional wine regions of Europe. Most of the outstanding production of Australian wines is the blend of grapes that are grown in varying regions, together with wines that are not necessarily associated with any specific region. The used grape variety used, or the generic kind of wine will lead to a better guide for your wine-tasting holidays as to what an Australian wine would be like, instead of what region it came from.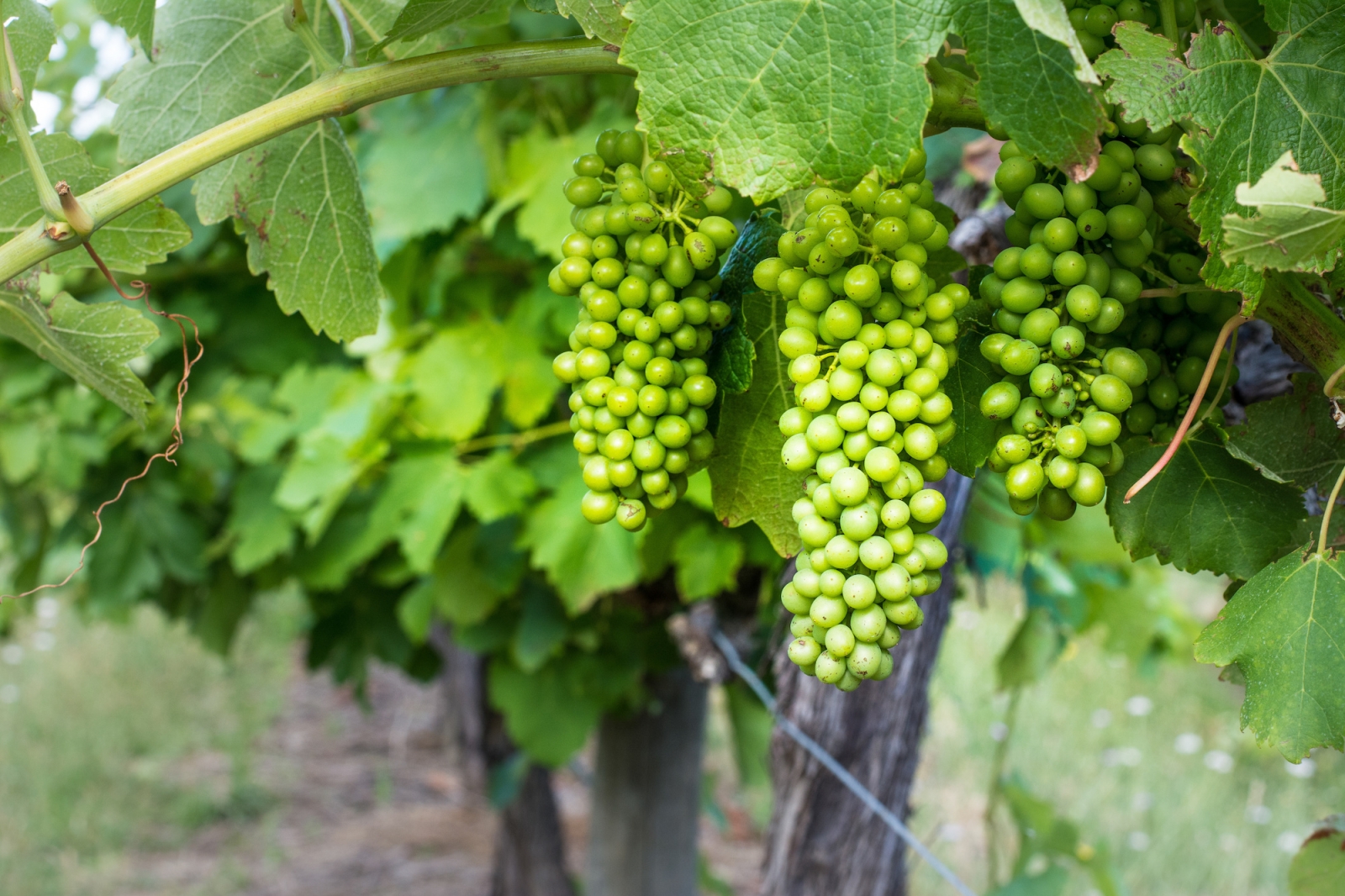 There are also many well-known wineries in Australia, including Penfolds, Jacob's Creek, Wynns Coonawarra Estate, Yalumba, Henschke, and many more. These wineries produce a wide variety of wines, ranging from affordable everyday wines to premium, high-end wines that are sought after by collectors around the world.
Major Wine-Producing Regions
The most essential state for producing wine is South Australia, which makes more than 50% of the wine all throughout the country. While many vineyards here produce cost-effective wines for the thirsty markets, the vineyards that are nearer the capital, Adelaide, make Australian wines that are considered to be one of Australia's finest.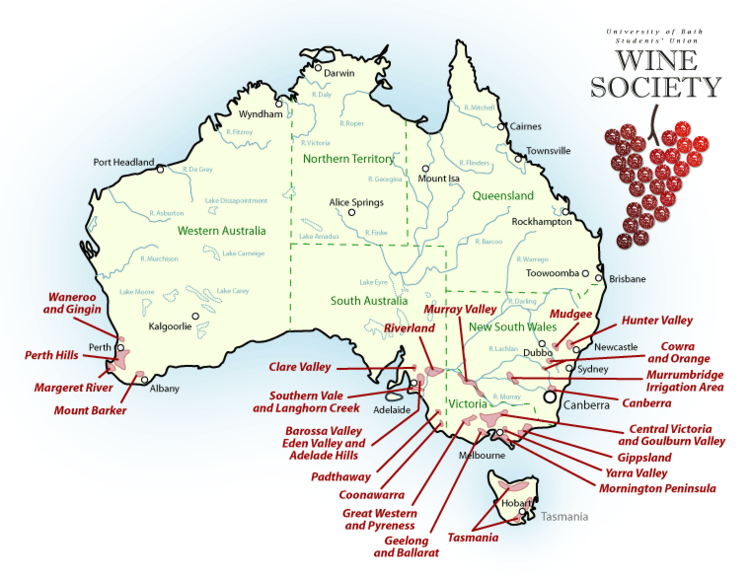 Some of the regions for fine wine production include the following:
McLaren Vale: Located in southern Adelaide, it has a mild climate, which is affected by the sea. This wine region has been especially admired for its Cabernet, Chardonnay, Shiraz, Sauvignon Blanc, and Cabernet. Mudgee: An interior area closer to the mountains is Mudgee, with a specialization in red wines.

Clare Valley: It is a wide area that makes the best Rieslings of Australia in a weighty and dry but crisp style. You can also enjoy the Cabernet Sauvignon and Shiraz for your wine vacations.
Hunter Valley: It is a historic grape-growing region, with a damp climate, heavy soils, and warm weather, which is producing long-lived Semillon as its best wine.
Barossa Valley: It is among the oldest regions for fine wines. While it is a relatively warm region, it is popular for its Grenache, Shiraz, and Cabernet Sauvignon.

Discover Australian wines with local English-speaking tour guides in Australia and join their fantastic wine-tasting tours! Enjoy a lot of places and varieties of grapes, along with history and culture when it comes to wine and wine tourism.
Synthetic wine corks
Corkage refers to the fee charged by a restaurant or bar for opening and serving a bottle of wine that a customer has brought in. It is not unique to Australian wines, but rather a common practice in many countries.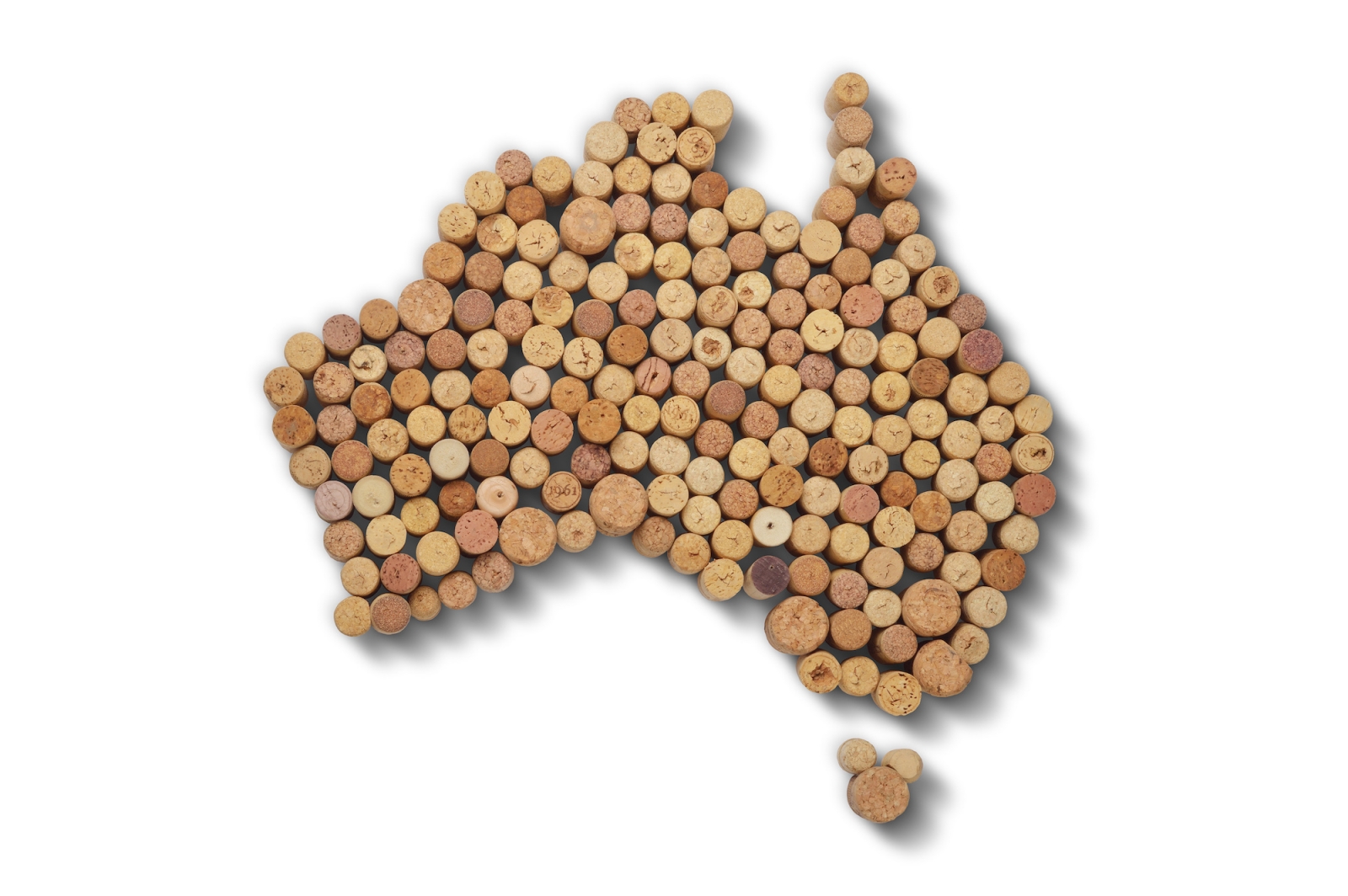 However, when it comes to the use of natural cork as a wine closure, Australia has been at the forefront of the movement toward alternative closures, such as screw caps and synthetic corks. This is due to the high incidence of "cork taint," a condition caused by a chemical compound called TCA that can spoil the taste and aroma of the wine.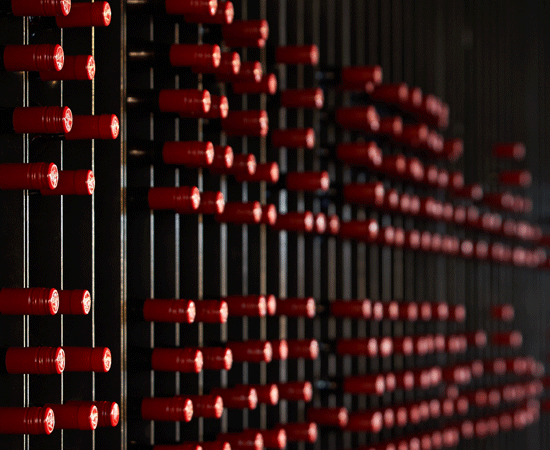 In the early 2000s, Australian winemakers began experimenting with screw caps as an alternative to cork, and the practice quickly caught on. Today, the vast majority of Australian wines, including many high-end and premium wines, are bottled with screw caps. This has helped to eliminate the problem of cork taint and ensure that the wine in the bottle tastes exactly as the winemaker intended.

Despite the shift towards alternative closures, some Australian winemakers still use natural cork, particularly for their higher-end and more traditional wines. However, these winemakers are careful to source high-quality corks and take measures to minimize the risk of cork taint.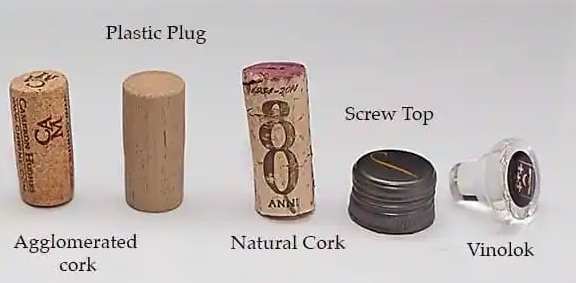 Difference and influence for wine when you use screw caps, synthetic corks, or natural cork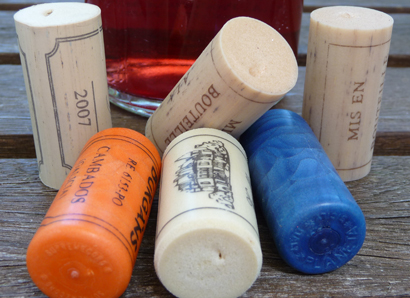 The closure used for a wine bottle can have an impact on the wine's flavor, aroma, and aging potential.
Here are some of the differences and influences of screw caps, synthetic corks, and natural cork:
Screw caps: Screw caps provide a reliable seal that prevents oxidation and eliminates the risk of cork taint. This means that wines bottled with screw caps are less likely to spoil or develop off flavors. However, some winemakers believe that screw caps can prevent the wine from developing complex aromas and flavors over time, as they limit the amount of oxygen that can interact with the wine. This is why screw caps are more commonly used for wines meant to be consumed young.
Synthetic corks: Synthetic corks provide a similar level of protection as screw caps, but they are designed to look and function like a natural cork. They are made from materials such as plastic or silicone, and they do not impart any flavors or aromas to the wine. However, some winemakers believe that synthetic corks do not allow for the same level of oxygen exchange as natural cork, which can limit a wine's aging potential.
Natural cork: Natural cork has been used as a wine closure for centuries and is still preferred by many winemakers for its ability to allow for slow, controlled oxygen exchange. This can help the wine develop complex flavors and aromas over time, and can also allow the wine to age gracefully. However, natural cork can be prone to spoilage due to the presence of TCA, which can lead to "corked" wine. Additionally, natural cork can be more expensive than other closure options, and it can be more difficult to work with during bottling.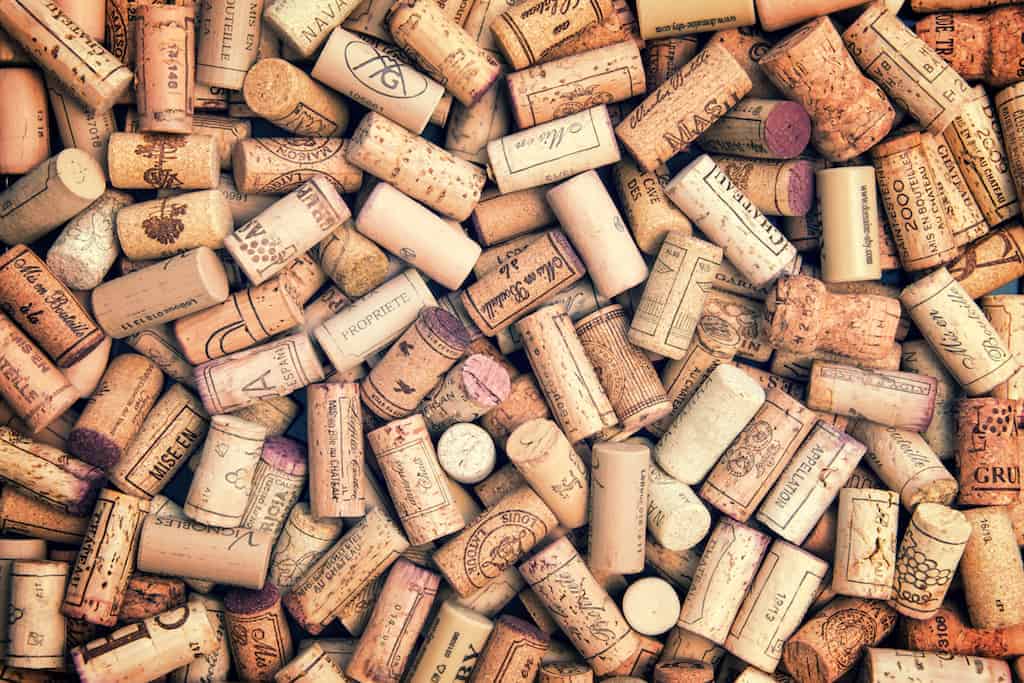 The choice of closure for a wine bottle depends on a variety of factors, including the style of wine, the intended age-ability of the wine, and the preferences of the winemaker. Each closure option has its own advantages and disadvantages, and it's up to the winemaker to decide which option is best for their wine.
Australian wine export
Australia is one of the world's major wine exporters, with a reputation for producing high-quality wines that are enjoyed by consumers around the globe. In recent years, the country's wine industry has faced some challenges, including drought and wildfires, as well as changing consumer preferences and global market conditions.

Despite these challenges, Australian wine exports have continued to grow in recent years, with a record AUD 3.1 billion ($2.3 billion) in exports in the year 2020, according to Wine Australia. The top export markets for Australian wine are currently the United Kingdom, the USA, and China, although exports to China have declined significantly in recent years due to political tensions and trade restrictions.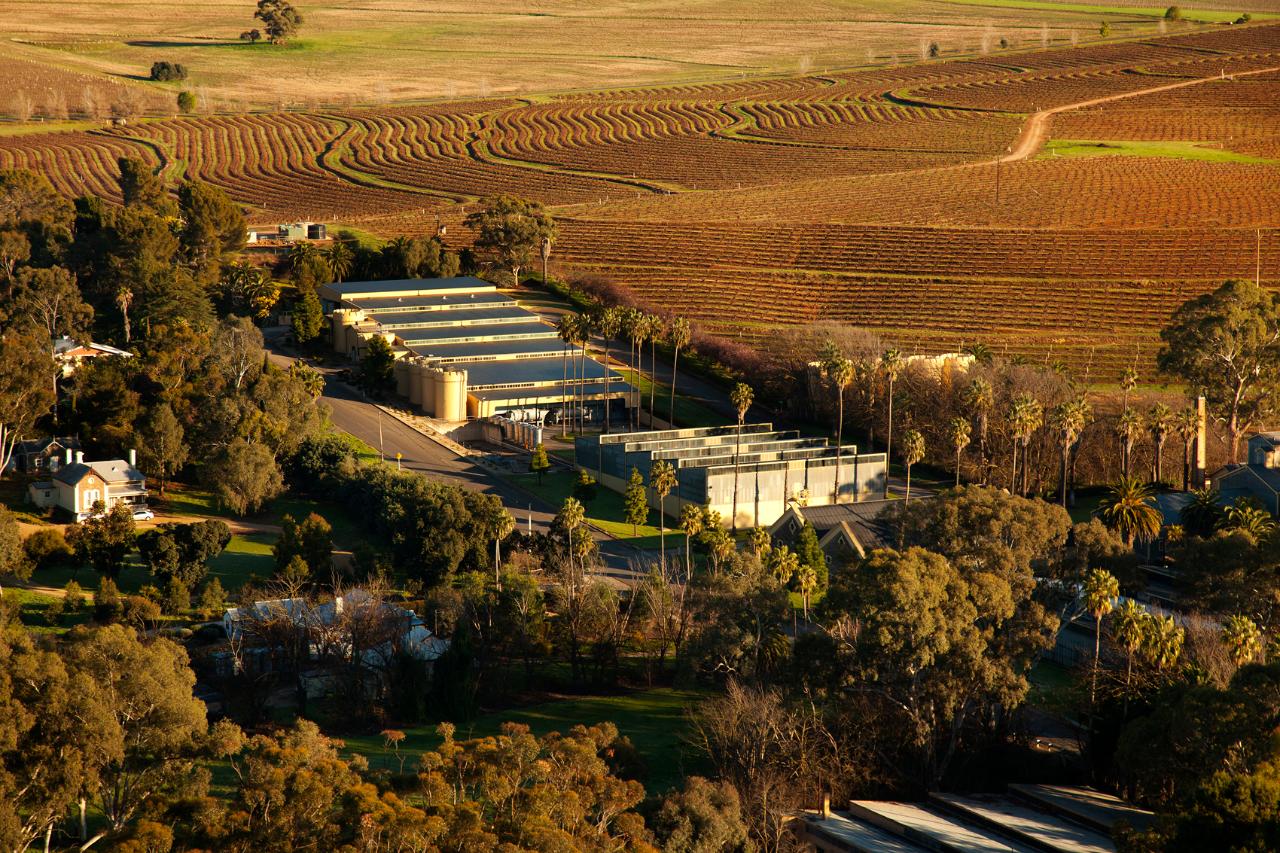 One of the key strengths of the Australian wine industry is the diversity of wine styles and grape varieties that are produced. In addition to the well-known Shiraz and Chardonnay, Australia produces a wide range of other grape varieties and wine styles, including Cabernet Sauvignon, Pinot Noir, Riesling, Sauvignon Blanc, and many others. This diversity allows Australian winemakers to cater to a wide range of consumer preferences and market demands.
Another factor that has contributed to the success of Australian wine exports is the industry's focus on sustainability and responsible production practices. Many Australian wineries have implemented sustainable and organic farming practices, and there is a growing trend towards natural winemaking techniques that minimize the use of additives and chemicals in the winemaking process.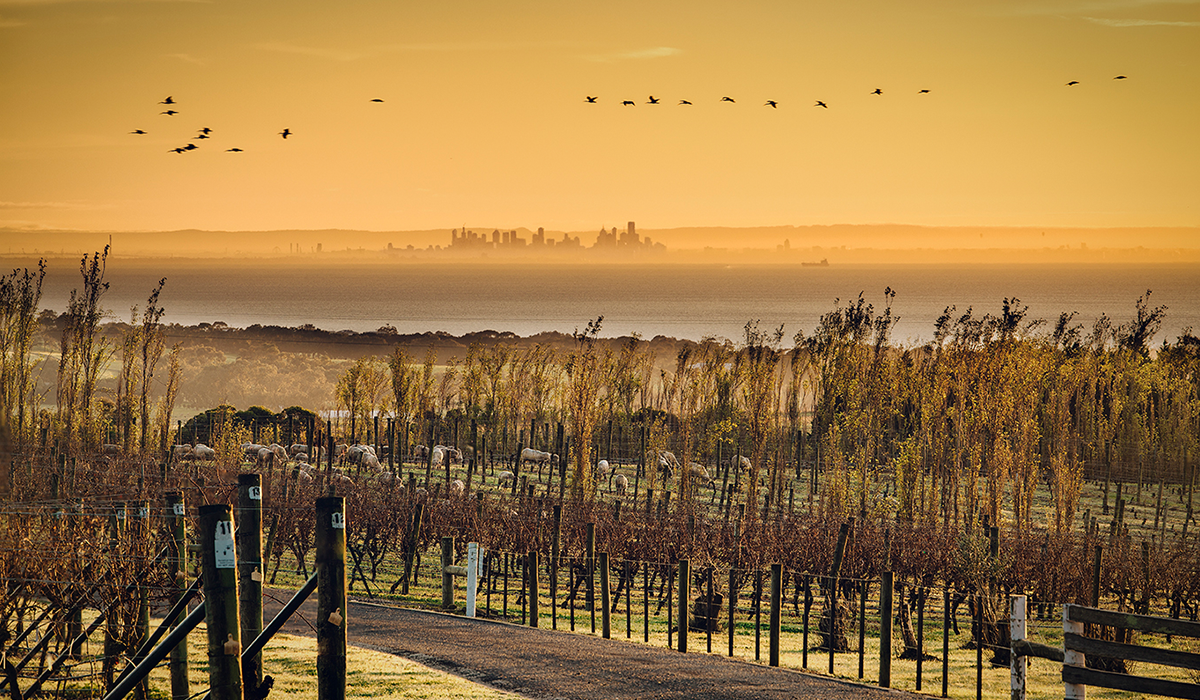 The Australian wine industry is a dynamic and innovative sector that continues to adapt and evolve in response to changing global market conditions and consumer preferences. With a focus on quality, sustainability, and diversity, Australian winemakers are well-positioned to continue to thrive in the global wine market in the years to come.
Australia has a rich and diverse wine culture, and its winemakers continue to produce some of the world's most exciting and innovative wines.
Read our previous article Natural Wonders of Germany
Read our next article Puebla: enclosure of volcanoes