Lebanese Food Tours
Watch out for the Lebanese food invasion. Rich pastries, ground mutton with lots of tomatoes in rice, milk cakes, and tabbouleh are a few of the local favorites. The health-conscious flock to restaurants for these kinds of specialties and the number of very satisfied patrons are continuously increasing.
In Lebanese restaurants, you can discover a lot of people milling for vegetarian specials. For meat lovers, there is beef and mutton served up in style with the tastiest delicious of flavors. There is a fish cooked in a very special way. You will surely want more similar dishes at your next stop. For people with a sweet tooth, there are sweet pastries stuffed with almonds and walnuts that will surely delight even the most meticulous old maids.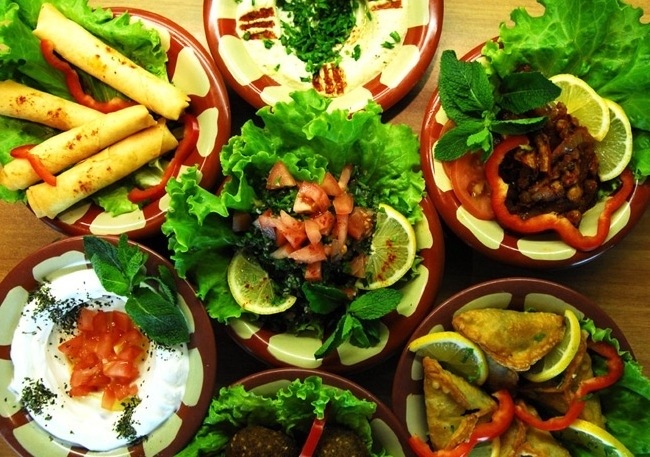 Lebanese Gourmet Travel Tours Specialty
So, what is the specialty? Every Lebanese meal is a well-balanced one. You can expect fresh salads, stews, and fresh vegetables. You can ask for the Maza or Mezze. You will also have a king's meal of cheeses, appetizers, pita bread, and olives. By itself, it's already a very splendid one, especially when being finished with a bottle of muscat White.
Lebanese food focuses on fresh ingredients, herbs, and spices, relying less on too many sauces. The most common seasonings include cinnamon, nutmeg, allspice, garlic, oregano, and parsley.
Bread is a staple food in Lebanon and is served in almost every meal, such as pita, or flatbread. It's very crucial to Lebanese food that some of the Arabic dialects refer to bread as "esh", which means "life".
Bread, rice, vegetables, and fruit out-weight the amount of meat consumed in an average Lebanese diet. However, the most commonly consumed meat – lamb and poultry – make up some of the most popular dishes in the country. Kibbeh, Lebanon's national dish is consisted of cracked wheat paste and ground lamp, similar to the pate 'Kibbeh that was originally made by pounding the lamb meat harshly and kneading the wheat and spices. People who were unfamiliar with this practice found it unpleasant and frightening.
Mezze Food Tasting Tours
Mezze, an assortment of flavorful cold and hot dishes is another very important part of Lebanese cuisine. Over 40 small dished will be presented at once as either a meal or appetizer itself. The Hummus (garlic paste sesame seed, and chickpea), meat, and rice wrapped in grape leaves, hot and cold salads, mashed beans, grilled meats and seafood (including cooked cubes of lambs, kebabs, onions, and peppers), and pickled vegetables are the most popular. Lebanese cuisines are seldom served in courses, but all are presented at once. The Muhaddara (a rice and lentil dish) and Tabbouleh (a salad made from cracked wheat) are also popularly consumed.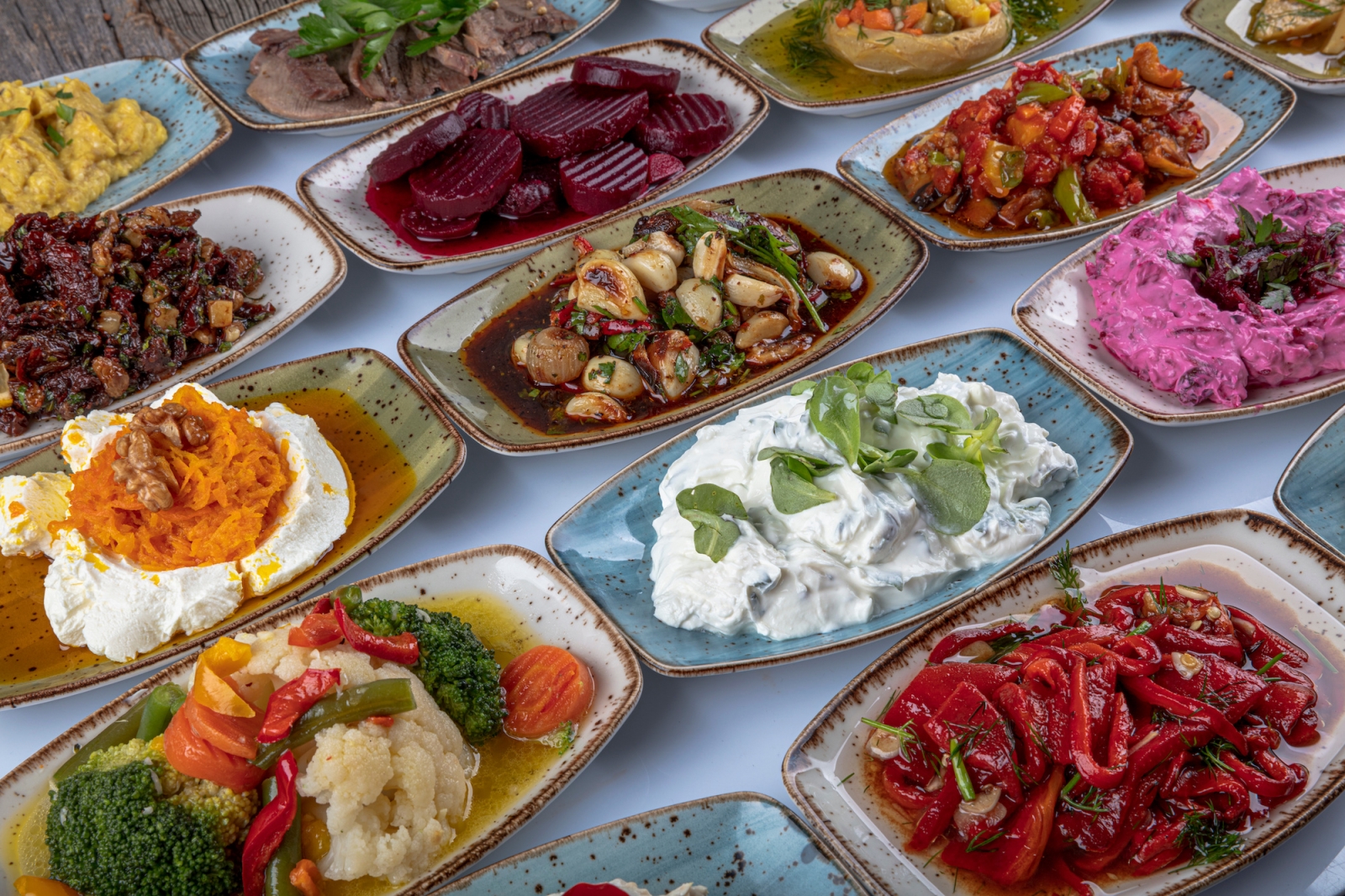 Lebanese Desert Gourmet Touring
Lebanese desserts can be considered artworks. There are a lot of variations of the filo pastry, combines with syrup and nuts; there are the creamy sweets full of ashta (a clotted cream), melting shortbread often filled with date nuts or paste; and a lot more.
The variety of fresh fruits makes Lebanon very popular for its after-dinner desserts. Figs, grapes, persimmons, tangerines, oranges, apples, and melons are great Baklava treats – a flaky, sweet pastry that is usually associated with Greek cuisines. However, this was embraced by the Lebanese who normally prepare it with pistachio nuts, dripped with rose-water syrup. The thick, strong Arabic-style coffee, Ahweh, and the country's national drink, Arak (an alcoholic, colorless beverage made with anise) are commonly served together with the desert.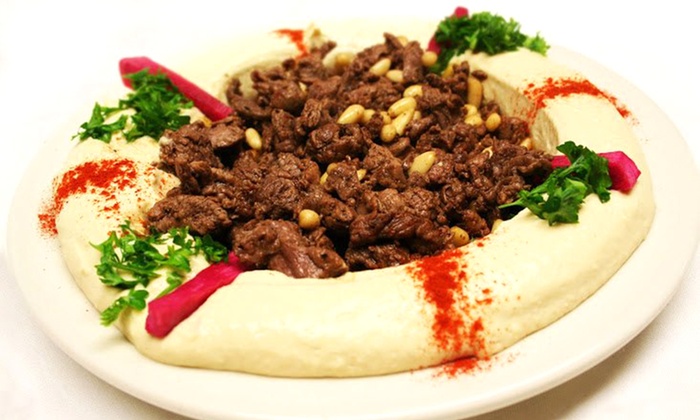 Lebanese Biblical Wine and Food Excursion
The Lebanese heritage can be traced back to biblical times, or even further back. The Bible mentions of wine and bread celebrated by Jews in a foreign land – and that is and was Lebanon. For centuries, the culinary expertise of Lebanon was very popular across the Mediterranean.
Lebanese wines are produced in vast fields of different varieties of grapes to produce different tastes f wines. The popularity of their wines was even used in honoring a person, Hosea 14:8 – "his fame shall be like the wine of Lebanon".
Hospitality
It's not surprising that the Lebanese were famed for their great and warm hospitality. When you try to go to a Lebanese restaurant, you will be able to savor good and warm cheer. Even the cook will go out just to greet you, and maybe you will be offered a glass of wine with some tidbits about the house.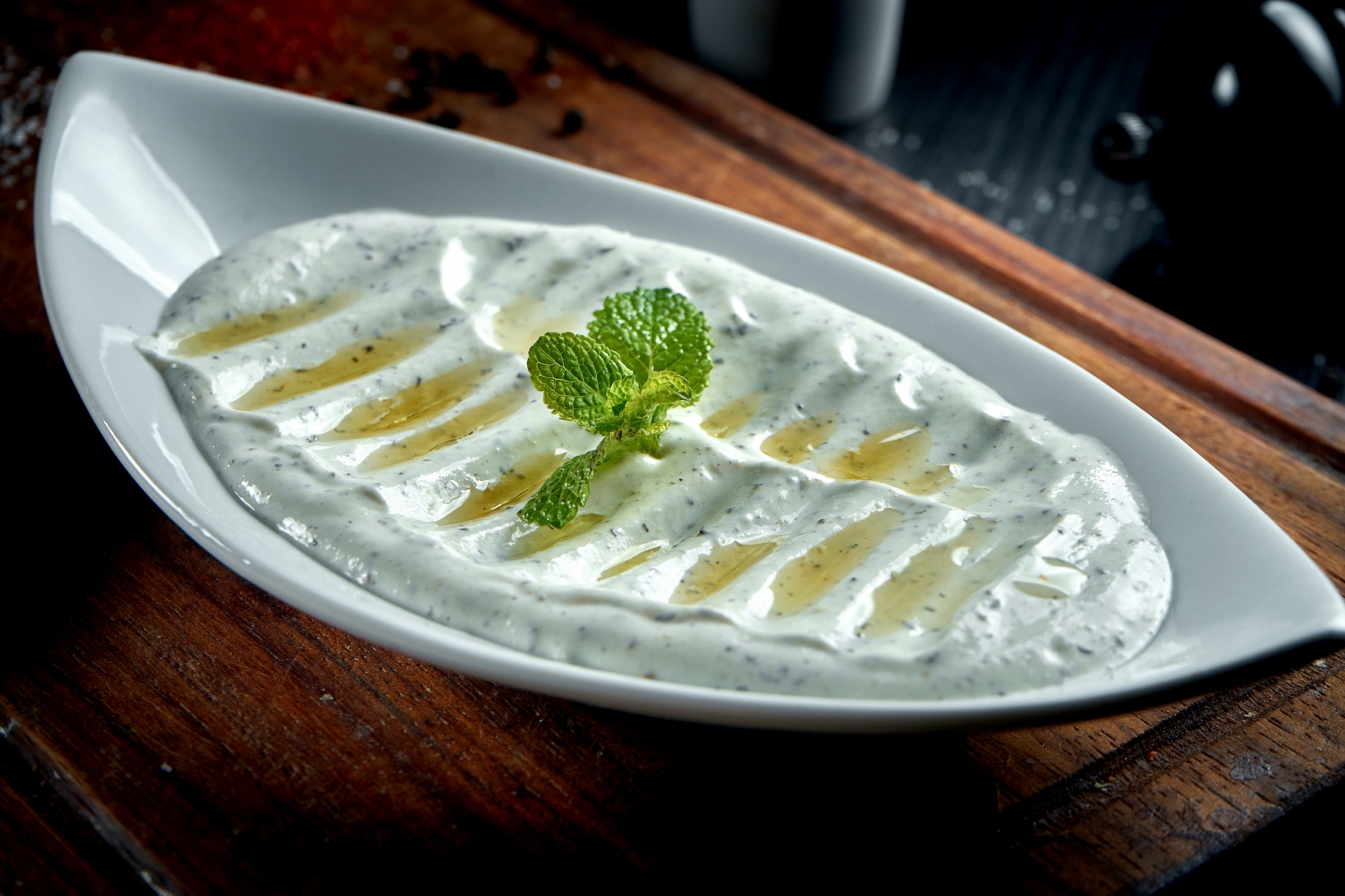 There's an ancient tradition of warm hospitality in Lebanese culture. In a Lebanese household, food is considered life, and sharing it is considered as one of the greatest joys of living. Even during simple dinners at home, there are a wide variety of dishes presented on the table. They may be as simple as raw or pickled vegetables, bread and hummus, or a whole meal consisting of marinated, grilled meat or seafood, kebabs, salads, and desserts.
Read our previous article Merida: Mayan archeological ruins and underground Paradise
Read our next article The perfect day trip from Nuremberg – Bamberg