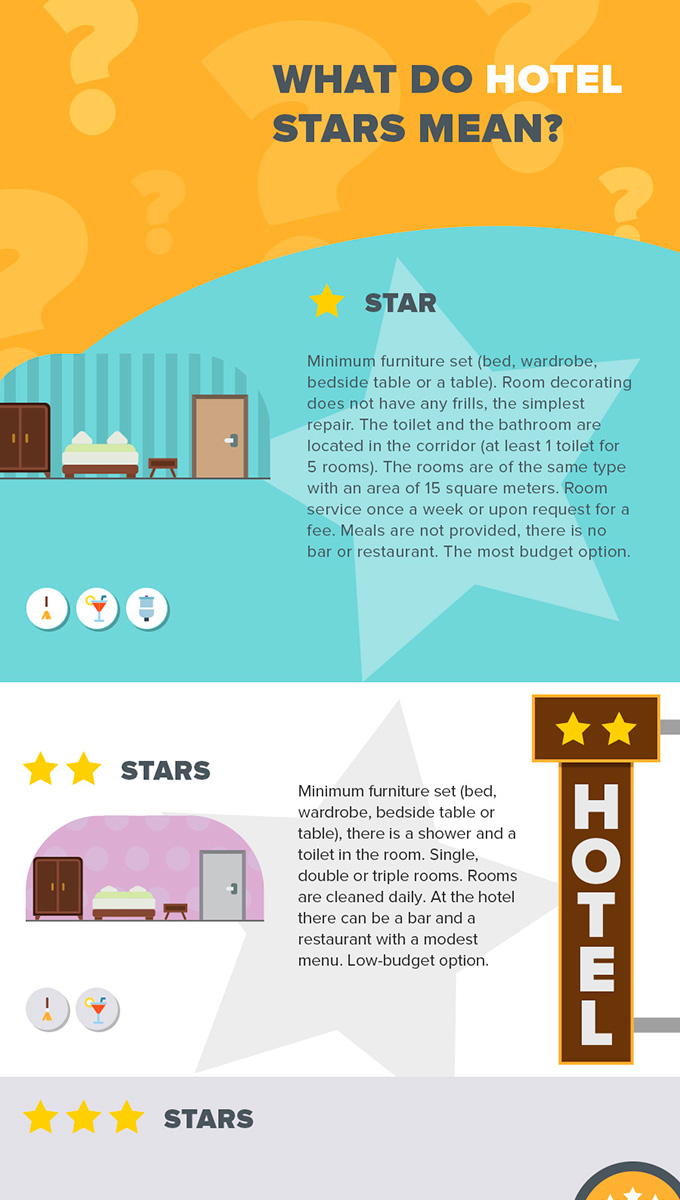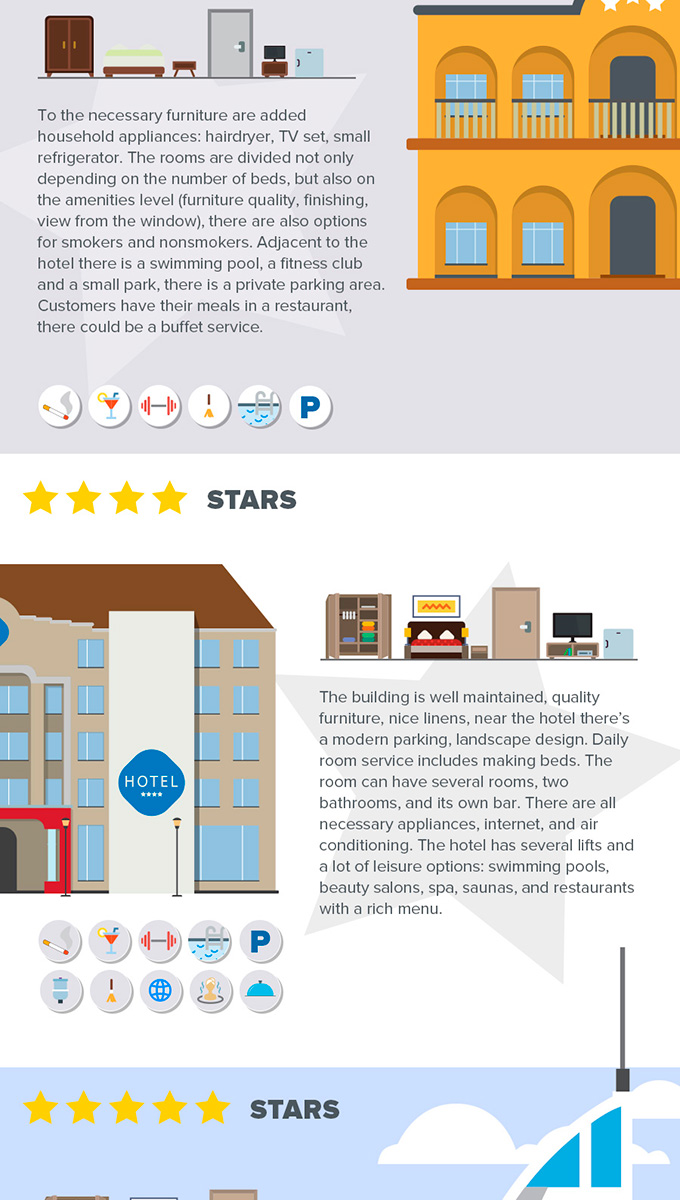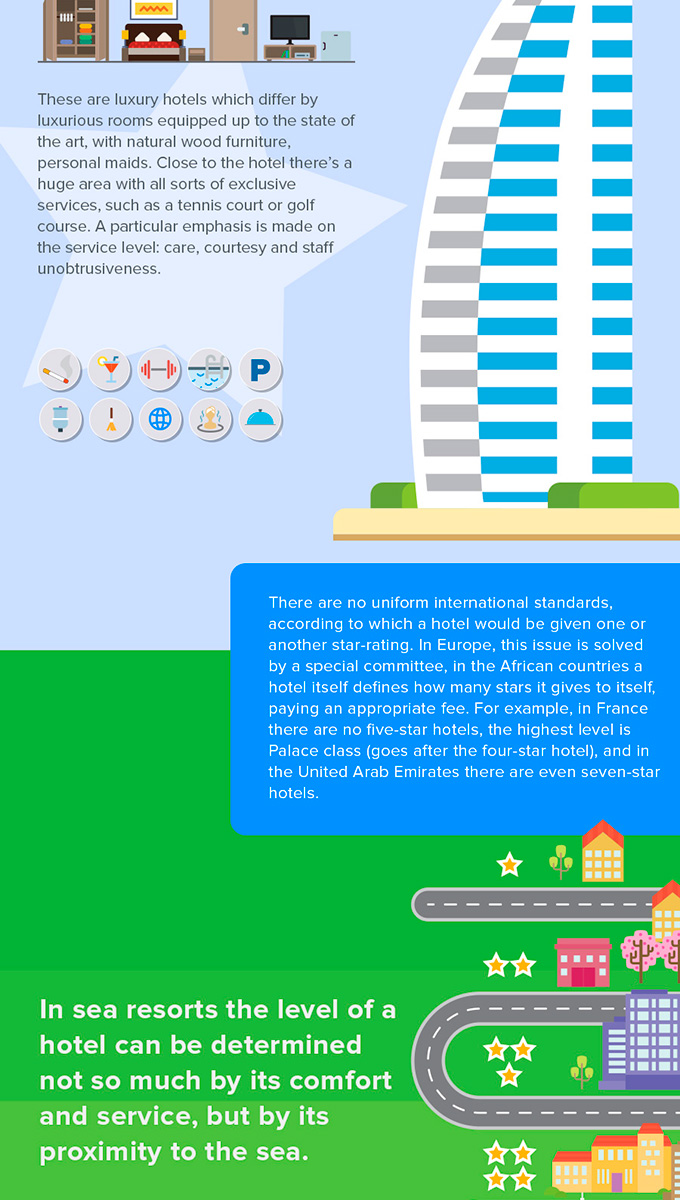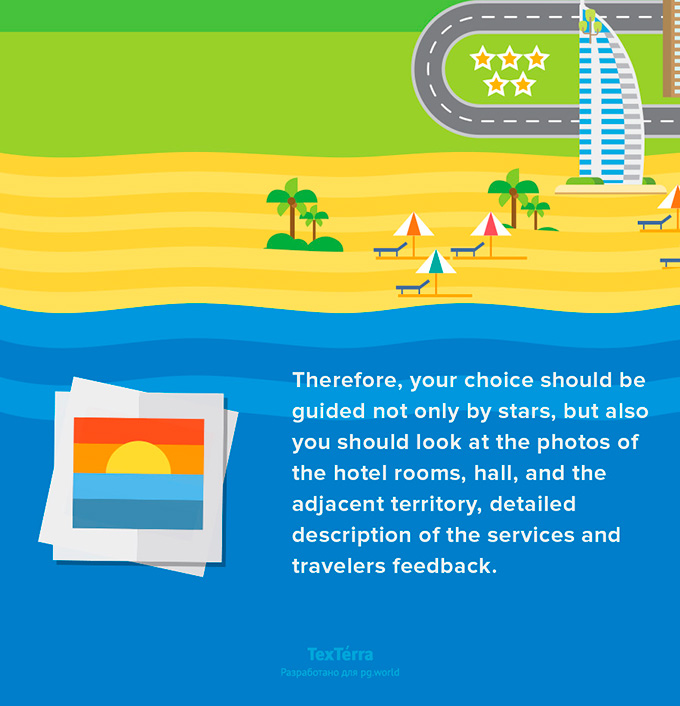 If you have traveled before - or simply stayed in a hotel - you are certainly familiar with hotel stars. They are an indication of how prestigious a hotel is - and what you can, to a large extent, expect with a stay at the hotel.
However, it can often be a jungle to find the right hotel, as you suddenly feel like you are drowning in hotels that are 3, 4, and 5 stars. And what exactly is the difference?
We would like to shed some light on the difference so that you can find your way around the big jungle more easily.
Hotel stars fluctuate - they fluctuate a lot
Although it seems obvious, not all hotels in the world follow the same criteria for when the hotel has X number of stars. Some hotels follow different rules than others - and therefore there can be a big difference between a 3-star hotel in one country and a 3-star hotel in another country.
This is simply because not all hotels belong to the same union. In addition, of course, it is also due to the fact that it is an industry that still resembles the Wild West - even if it can sometimes seem silly in overall modern society.
Start planning well in advance
Hotelstars Union is a standard for many hotels in the EU. Hotels belonging to the Hotelstars Union assign their hotel stars based on criteria set by the Hotelstars Union. This means that everyone competes on equal terms and can stick X number of stars on the hotel depending on the facilities.

Where else can we move from modern minimalism? Probably just back to the styles of yesteryear. Inspiration for an unusually conceived interior can also be found in such an ornate period as the Baroque in Muse hotel in Tokyo, Japan
The following countries are members of the Hotelstars Union:
▪ Austria
▪ Belgium
▪ The Czech Republic
▪ Denmark
▪ Estonia
▪ Germany
▪ Greece
▪ Hungary
▪ Lithuania
▪ Liechtenstein
▪ Latvia
▪ Luxembourg
▪ Malta
▪ The Netherlands
▪ Slovenia
▪ Sweden
At hotels in these countries, you, therefore, have the opportunity to look for the Hotelstars Union stars to get a clear indication of what the hotel's facilities are like.
This means the stars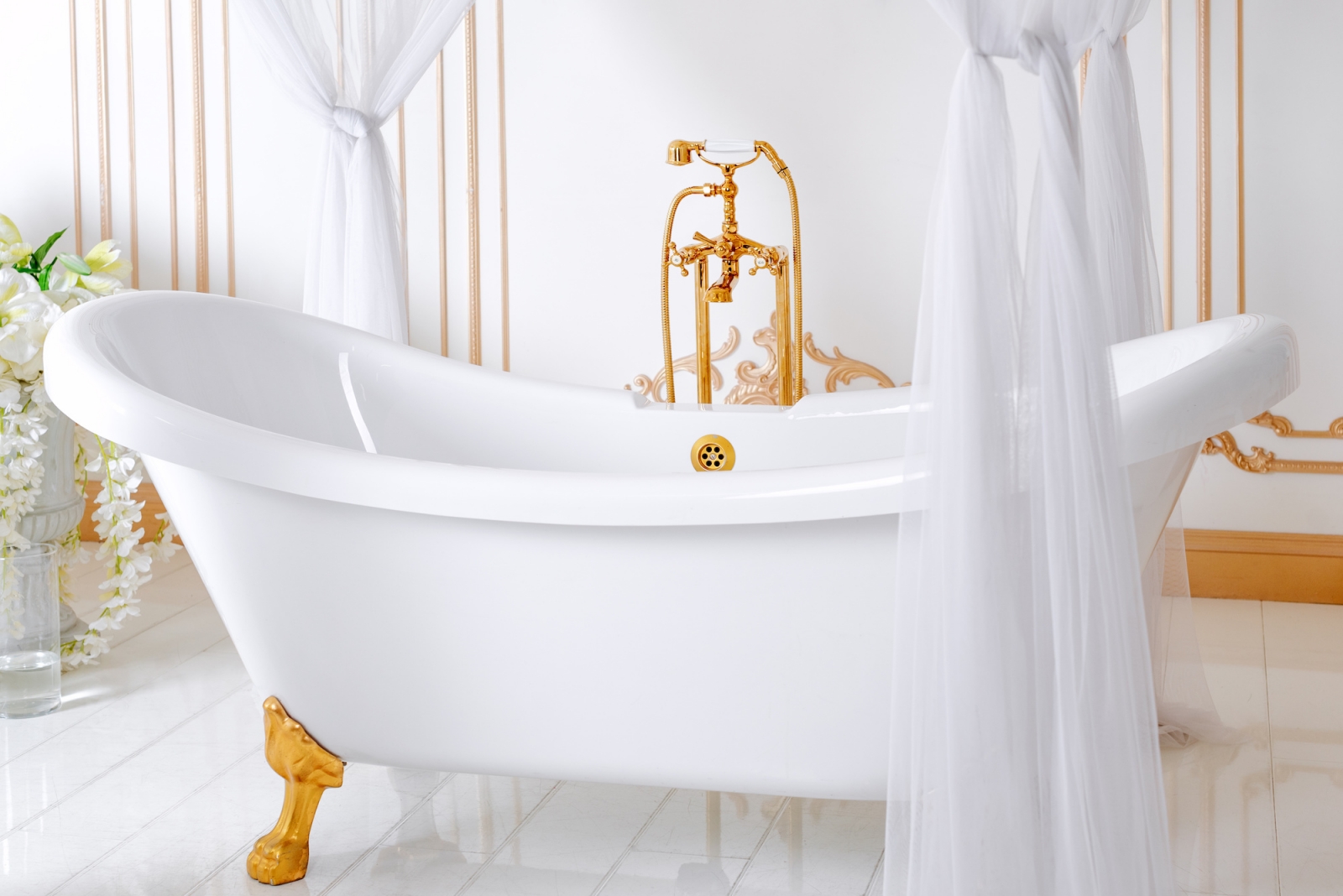 Luxurious bathroom in light colors with golden furniture details and a canopy. Elegant classic interior of Nobu Hotel in London
As I said, it is the Hotelstars Union that decides when a hotel can market with X number of stars. Below you can see what the minimum requirements are for the individual stars.
Imperial Suite, Ritz Paris
This is ... a copy of the bedroom of Marie Antoinette in the Palace of Versailles. Visitors will feel like they are traveling back in time and discover the era of Louis XV himself. Pleasure costs only 3500 € for 1 night
1 star
100% of the rooms in the hotel have a shower/bathtub and toilet
The rooms have daily cleaning
100% of rooms have TV with remote control
Table and chair in rooms
Soap or body shampoo at the sink
Bath towels
Reception service
Publicly available phone
Extended breakfast
Possibility of drinks at the hotel
Possibility of storing valuables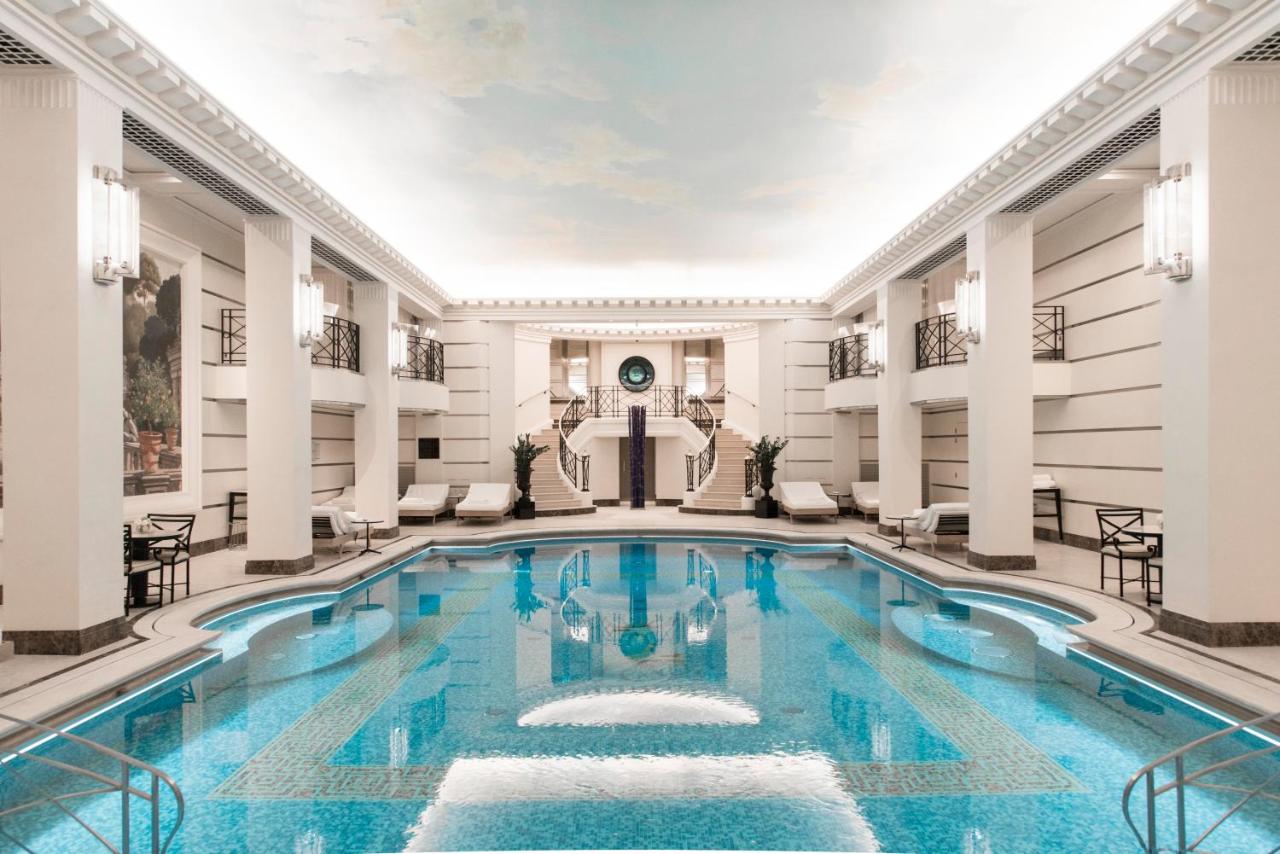 Allowing yourself a moment of relaxation in the center of Paris, France is already a luxury. But doing it at the spa of Ritz Hotel definitely adds an extra dimension
2 stars
Breakfast buffet
Bed/reading lamp by the bed
Internet connection in rooms or in public areas
Payment by card
Soap or body shampoo when showering/bathtubing
Shelves for wardrobe
Selection of toiletries available (for example, it can be a toothbrush, toothpaste, shaving equipment, etc.)
Inspired by the splendours of the Palace of Versailles, the Imperial Suite at the Ritz Paris fully symbolizes the grandeur of Paris
3 stars
The reception desk must be manned 14 hours, available 24 hours in case of internal and external calls and be bilingual
Seats at the reception and luggage service on request
Drinks are offered in the room
Hairdryer and facial tissues in the room
Full-length mirror and sufficient stowage space for luggage
Sewing kit, shoe shine kit, laundry and ironing service
Extra pillow and duvet on request
Systematic complaint handling system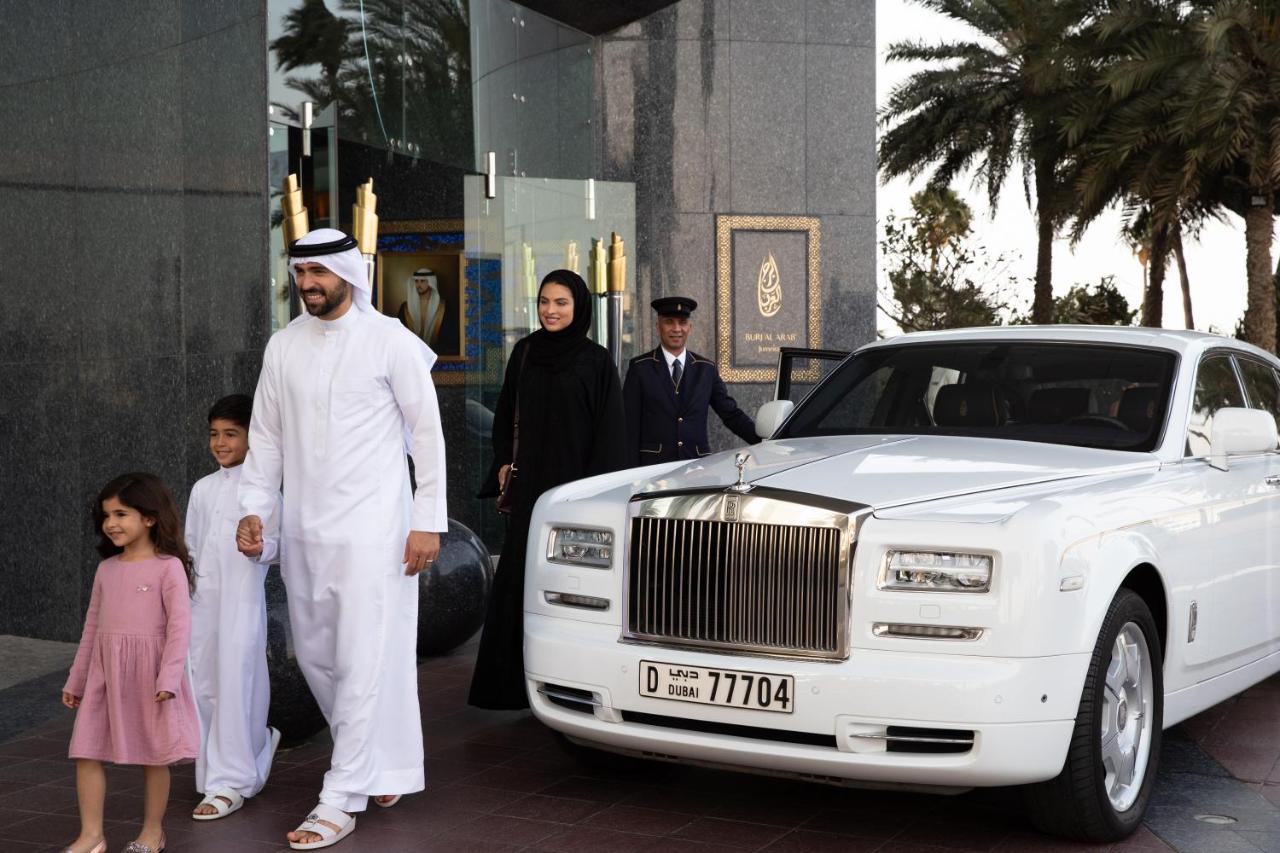 Snow-white Rolls-Royce delivers tourists to the hotel Burj-Al Arab on Jumeirah Beach in Dubai, United Arab Emirates
4 stars
The reception must be manned for 16 hours and available for 24 hours in case of internal and external calls
Lobby with seating and serving - aka - hotel bar
Breakfast buffet or similar menu card
Minibar or 16-hour beverage service via room service
Upholstered chair/sofa with side table/tray
Bathrobe and slippers on request
Cosmetic products (e.g. nail file, cotton pads, body lotion etc.), cosmetic mirror, shelves for toiletries and heated bathroom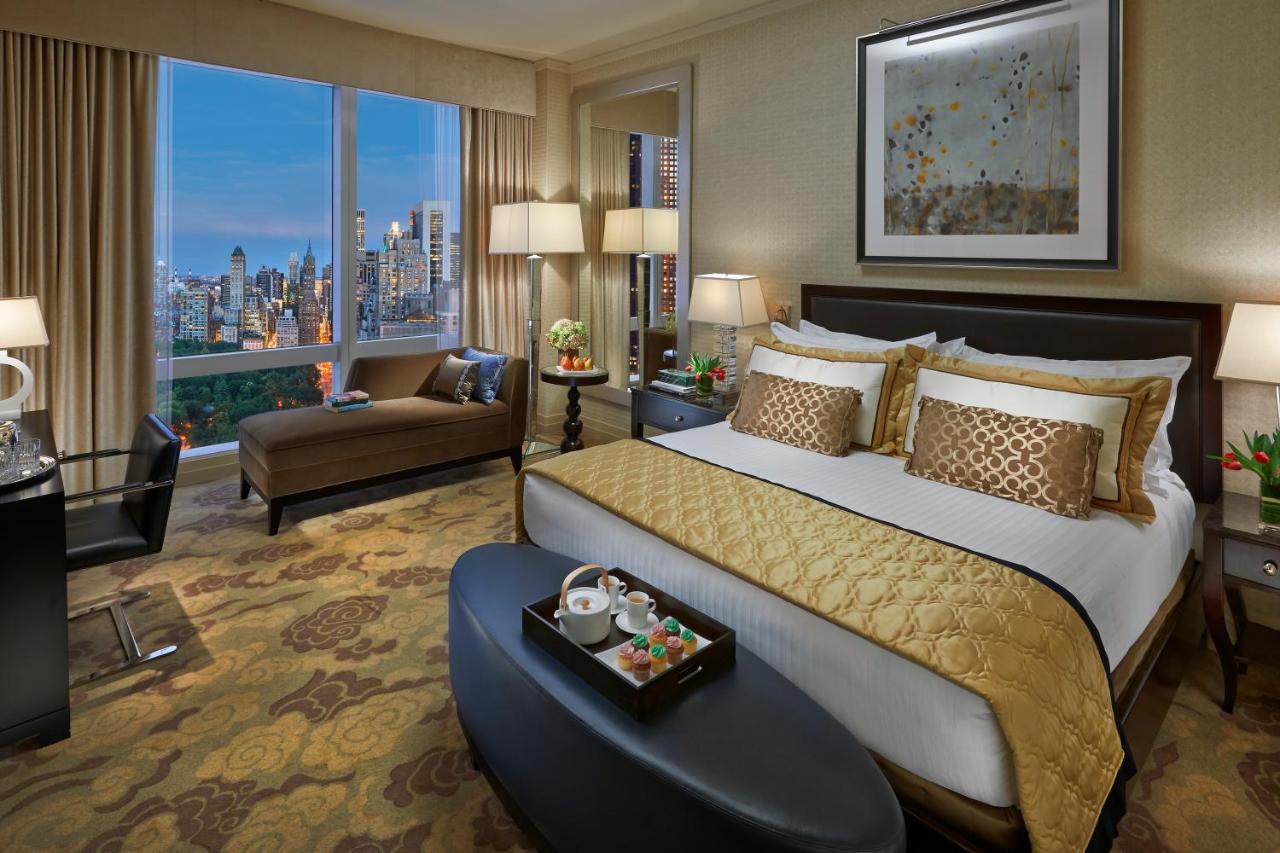 Suite with Central Park view in Mandarin Oriental Hotel on Manhattan in New York City
5 stars
24-hour reception and multilingual staff
Valet parking service
Concierge, bellhop
Spacious reception area with several seats and serving drinks
Minibar and food and drink via room service (around the clock)
Personal care products in bottles
Internet device (e.g. PC or tablet) in the room on request
Safe in the room
Ironing service (return within 1 hour) and shoe shine service
Uncovering rooms in the evening (turn down service)
Mystery guesting

Private ocean villa on Kuramathi hotel-resort on Rasdhoo Atoll, Maldives
Read our previous article Sightseeing Manzanillo, gold beaches with a lot to offer
Read our next article How a tour guide can create an account and add tours?