Taxco has located 170 km (105 miles) from Mexico City and 245 km (152 miles) from the beautiful beaches of the largest tourist destination in Guerrero and one the most important in the country: Acapulco. To get here it's necessary first to get on a plane to Mexico City International Airport because there are no flights to Taxco. The flights to Mexico City from different cities all over the world can be varied but the average fare is between MXN $6,000 (USD$350) and MXN$ 20,000 (USD$ 1,200) round trip depending on the city where you travel on any airline since virtually all they go to Mexico City. Later you should go to the bus station in the south of the city and it is our subway station Taxqueña or well taking a taxi. By subway, the fare will be MXN $5 (USD $0.30) but you should be careful because there are a lot of people and robbers too. In a taxi, the fare is between MXN $100 to MXN $150 (USD $6 to USD $9) spending an hour and being there you go to the bus line Estrella de Oro or Estrella Blanca (Gold Star or White Star). The fare by one person round trip is MXN $380 (USD $23) Mexico City-Taxco and Taxco-Mexico City. Is not recommended to rent a car because Taxco has cobblestone streets, narrow and steep so it is very difficult to drive there. It's better to take a taxi for very long distances for example when you will go to Teleferico (cable car) or Cacahuamilpa's grottoes which we will talk about later. Otherwise, by nearness the center it is advisable to walk.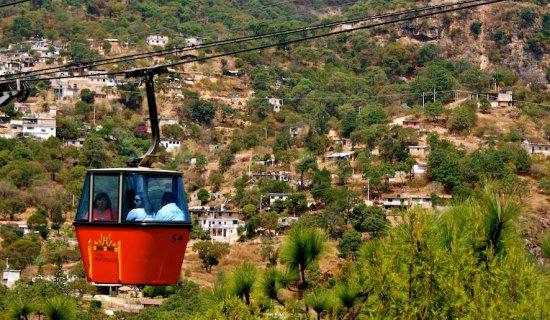 Certainly, the Taxco downtown is where we will find most of the places to visit for proximity, like their unnumbered churches and museums; but the principal attraction is next to the zocalo, the Santa Prisca Church. It's very convenient to have a private tour guide and they only receive gratification and with his help, we can get the wonder of this majestic baroque churrigueresco's building, with its golden altars and big steeples. This church was built in 1758 over 250 years ago. There are organ concerts that are heard amazing.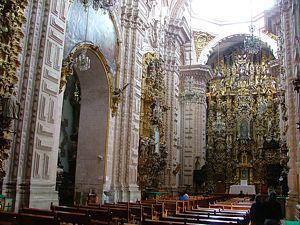 The former Convent of San Bernardino of Siena is located a few squares from Santa Prisca Church, on Benito Juarez street and Estacadas street. A tour guide can be getting because he has to explain about this building built in 1592, but the convent was burned and restored before one of the heroes of the Mexican nation, Agustin de Iturbide, wrote the Plan of Iguala in 1821 beginning the Mexico independence. In the back, it has three beautiful sculptures representing religious rites.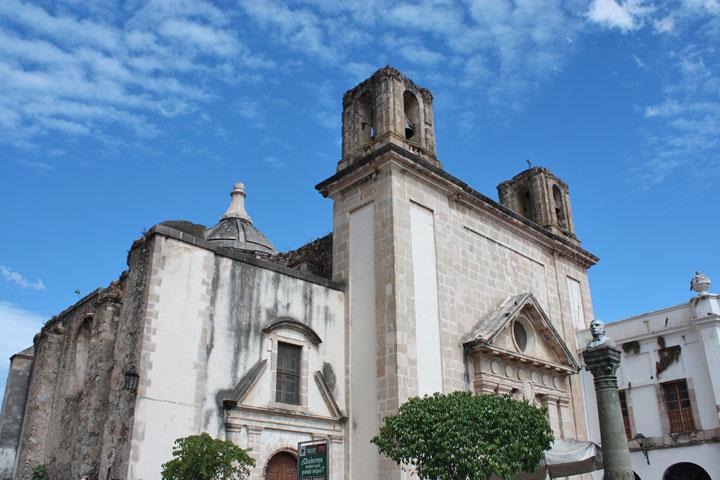 The Casa Borda or culture house is located a few steps from the Zocalo. It's just a colonial building but whit a great history, it will be good to have a tour guide but worth a visit.
The panoramic Christ is located on Atache's hill. You can get there by public transport that says "Casahuates" taking it in the Plazuela de San Juan or even a taxi. This monument is 5m high and watches over Taxco city with an amazing viewpoint. In addition, it can be seen from anywhere in Taxco.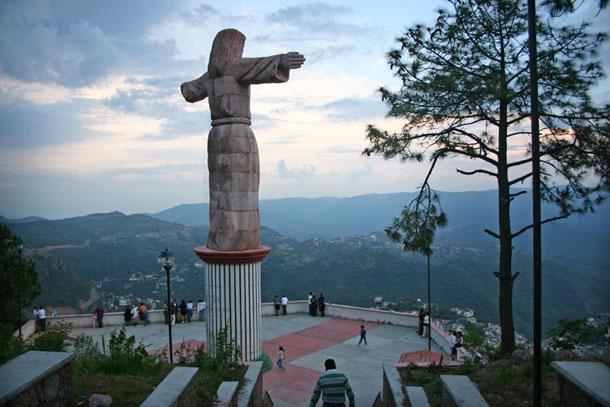 The Humboldt House it's in downtown also and it's located close to Santa Prisca Church beside its street. You can to walk ahead the Guillermo Spratling museum to get the Juan Ruiz de Alarcon street. The entry ticket is MXN $20 (USD $1.20) and it includes a tour guide. The nice thing is that the tour guides are seniors and you can give them gratification in exchange for their vast knowledge. Few pieces dating viceroyalty those found in this small but interesting museum. Also in the back, there are balconies where you can take fabulous photos of the city and temporary exhibitions from around the world are very interesting too.
The Antigua Hacienda del Chorrillo is near the hotel Montetaxco, about 15 minutes by taxi from downtown on the street Chorrillo. Today it is a school belonging to the most important university in Latin America: UNAM, but previously was owned by the Hernan Cortes son and also has a good botanical garden. It is advisable to inquire about the closing days of the facilities that are commonly holiday time. Some of the students attending this school can support as a tour guide and given a tip. This is one of two places where you can take the cable car.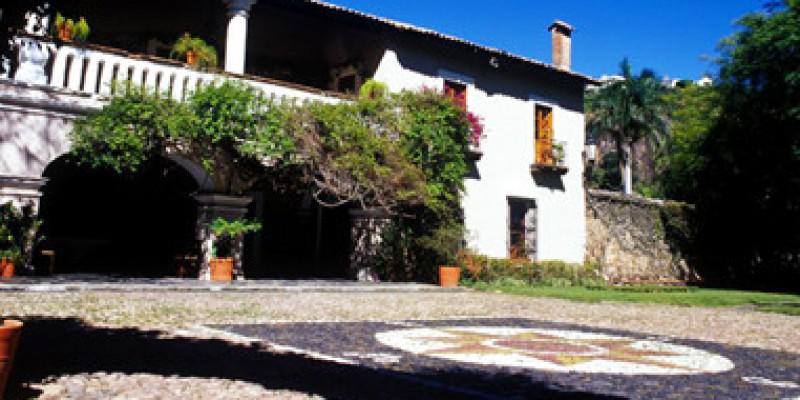 The Taxco's cable car can get in the Montetaxco Hotel also. A luxury hotel in the mountain with fares per night of around MXN $ 1,400 (USD $82.50). In this hotel, there are pools and restaurants but the best is "El Taxqueño", opening every day from 7 am to 10 pm and you can enjoy delicious Mexican food. The hotel is located at Alfredo Checa Curi street S/N in Lomas de Taxco and you can get better by taxi spending 15 minutes from downtown. The cable car is open from Sunday to Thursday from 8 am to 7 pm or Friday and Saturday from 8 am to 10 pm. The entry fare is Adult MXN $95 (USD $5.60) round trip or MXN $65 (USD $3.85) one way and for children MXN $65 (USD $3.85) round trip and MXN $45 (USD $2.65) one way. It is at a height of 175 meters enjoying a wonderful view of the whole city.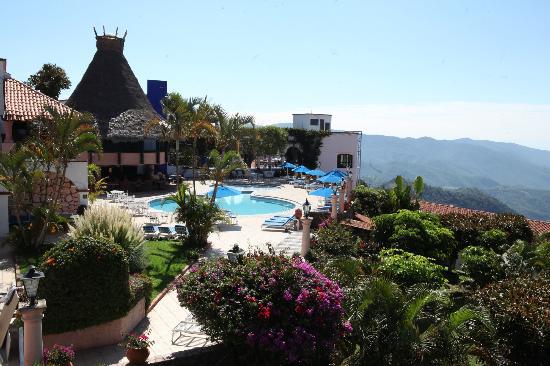 Cacahuamilpa's grottoes are located 34 km (21 miles) from Taxco and you spend around 40 min to get. It is advisable to take a taxi and their fare is around MXN $70 (USD $4). The entry fare is MXN $60 (USD $3.50) per person and the tours with a tour guide are each hour from 10 am to 5 pm. Another option is to take a bus at the bus station named "autobuses Aguila" and come each hour with a fare MXN $25 (USD $1.47) spending around 30 minutes but it's very complicated; the better is a taxi. Is very convenient to wait for a tour guide because they have the necessary knowledge of the grottoes' history and they explain to you the origins and legends of all natural stone formations that have been made for thousands of years in those caves.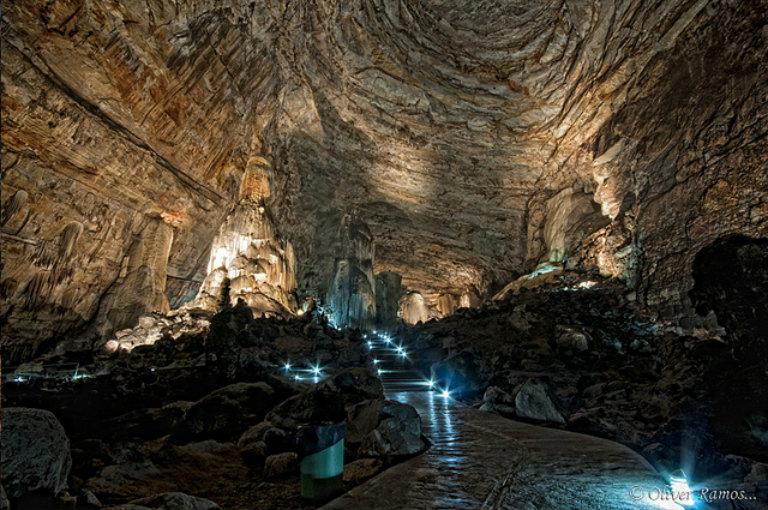 Lastly and returning to the Taxco downtown; we found a gold and silver mine that you can't miss on this trip. The mine is located under the Hotel Posada de la Mission and this is located at 32th Cerro de la Mision Street, near the former convent of St. Bernardine of Siena and the Church of the Chavarria. You can stay there for around MXN$ 1,450 (USD $85) per night. The entrance to the mine is expensive, MXN $ 150 (USD $9) per person but a great experience to know what is being inside a mine. They have very friendly tour guides and much knowledge that make the tour more enjoyable although short (30 minutes), you can also rappel at an extra cost. In the end, it includes a drink and has the representation of a prehispanic miner.
You won't regret all tours to churches, museums, silver markets, and historic sites that Taxco offers you.
Read our previous article San Cristóbal de las Casas: an encounter with the Mayan culture
Read our next article Explore the Richness of Goa-Best Beach Destination of India