Private tour guide mobile app - is the most convenient way for tourist-tour guide connection in any city or country in the world! Download the app on your smartphone and find out how to find the right tour guide in minutes or get potential clients.

3 reasons to install a Private tour guide app
1. Thousands of tour guides and tourists worldwide
None of the travel agencies can boast of such a great amount of tour guides and in turn, provide tour guides with the constant demand for their services. The private tour guide has an extensive database of tour leaders for tourists. Among those are professional licensed tour guides and locals who love their country, traditions, and culture, and are ready to share their knowledge with travelers.
While traveling around the world you can find tours by locals on your smartphone. Choose a tour guide who speaks your language or one who'll help you plan the entire route.
2. Convenient and multifunctional interface
Listening to users' feedback, we developed a simple and rather functional interface for your convenience. Sign up in a few clicks and get access to a large database and unlimited chatting with local tour guides via embedded messenger.
Search among thousands and find the right one! Profiles include detailed descriptions, excursions, real photos, and feedback. When you are in a foreign country, use geolocation search and find tour guides located near you.
3. Unlimited tourist-tour guide interaction without commission and intermediaries
Connect with a tour guide or tourist via embedded messenger anywhere, anytime. In case you don't have much time or can not make your choice, use the "mass message" option in order to contact a few or all of the tour guides listed and confirm details. Receive instant notifications about new messages in your phone or exchange contact information.
We do not charge any commission for chatting. Tourist-tour guide communication is totally private.

How to use a Private tour guide
Open the store link and download the app.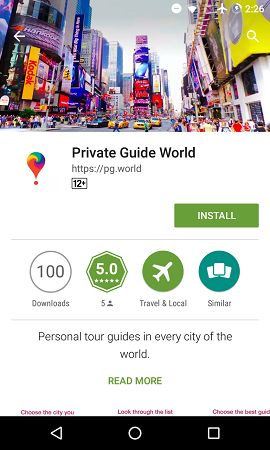 Google Play:
App Store: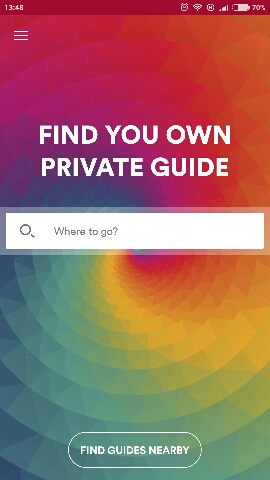 Open a menu and click "Login"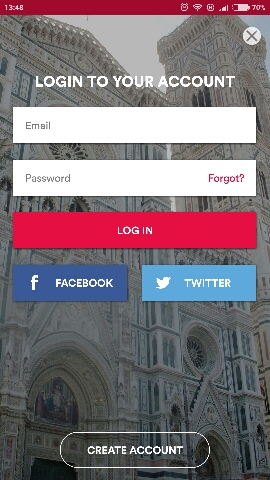 Create an account via existing e-mail or authorize via Facebook or Twitter
*We will not use your social account for any purpose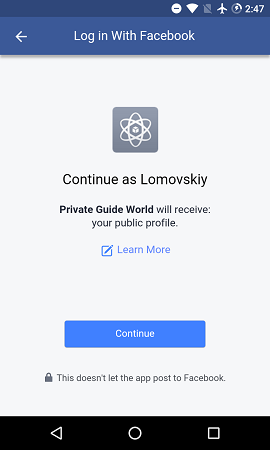 Edit your profile info after successful authentication to increase the response rate.
Add photos, location, and contact info.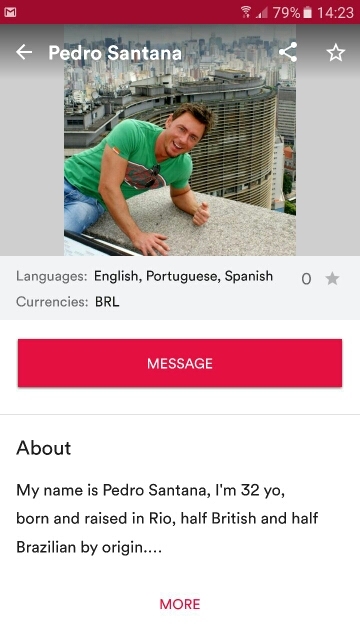 Type in the country or city you'd like to visit and find your personal tour guide!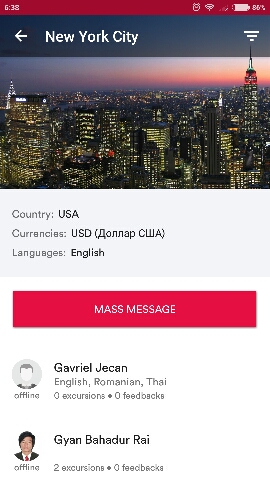 Travel with joy and let your trip begin with a Private tour guide!
Read our previous article Bangladeshi Cuisine: Treat yourself to the Best Food on the Planet
Read our next article A Majestic Tale of Wonders; Dunhuang to Chang'an