Landscapes of Ireland have been the scene of several famous movies, and the Dingle Peninsula is not far behind, being, several decades ago the environment where the famous film was shot the "Daughter of Ryan" and an ideal place to go on holiday.
Located at one end of the country to the edge of the Atlantic Ocean, Dingle is an ideal place to get away from noise and pollution, which offers different attractions that go hand in hand with nature.
Walks with specialized tour guides, watersports, and knowing much of history, are some of the activities you can do.
Let's start with a visit to groin Beach, a beach that will surprise you with its deep blue and where there are sports such as surfing, kayaking, windsurfing, kitesurfing, airgliding, and fishing. In this place surrounded by green mountains are sites for rent everything you need and certified instructors so that you learn to ride the waves.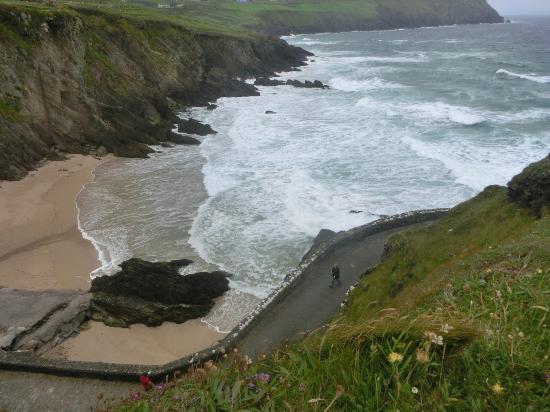 In case of sea Coumeenoole Beach it is ideal for beautiful photographs, despite not to take a dip in its waters, the scenery will leave you captivated and you can download parts of the road to watch a stunning sunset.
A different experience is certainly entering the Gallarus oratory, a singular building that dates back to the 8th century and which was raised by the Christian Church, it will count its history and that of its surroundings by means of a video.
The great Blasket Islands are another major attraction, to get to them must take some of the boats, and once in there, you can visit what remains of the community that lived in this place, which is a piece of land to reflect on how it could have been the life away from it all.
To learn and be enchanted by the fauna marina have to go to the Dingle Oceanworld Aquarium, which has more than 20 years of founded and its main attraction is the penguins, boasts the largest collection of sharks from all over Ireland and a recent glimpse of the world of insects.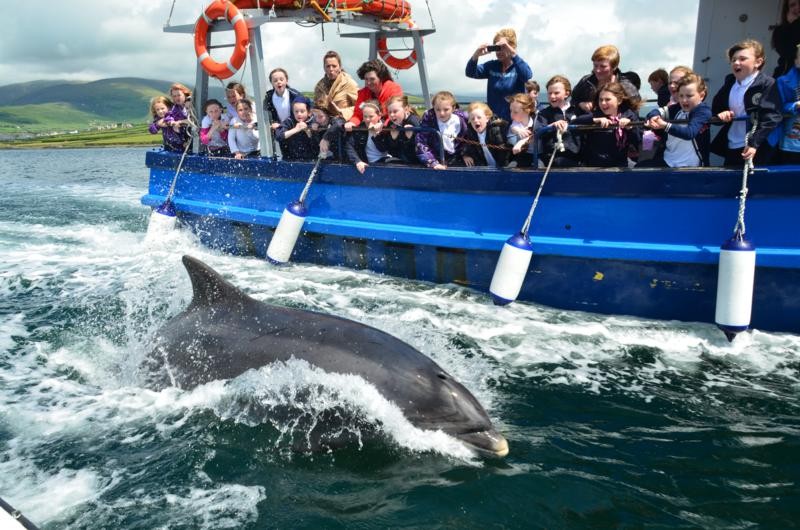 Another trip where you will have contact with one of the most beloved sea animals is the Dingle Dolphin Tours, there you will meet the most famous inhabitant of the city, the Dolphin Fungi who has most of two decades living in the waters of this peninsula and up to a statue is in one of the streets. Something very important in this trip, if you don't see the Dolphin does not pay, worth a try!
If what you want is to listen to the best musicians in the place only you must get close to St James Church, a building that will be unattractive on the outside, but time inside you can with its acoustics and excellent concerts almost private that occur three times a week. Remember to get your space in the tourist offices.
Along with the art, the Greenlane Gallery offers a large sample of Irish paintings and contemporary sculpture, where local art is highlighted so that tourists know about the outstanding artists of the city.
And this great country is known for its whisky, a tour of the distillery in Dingle is ideal, are dedicated to creating handmade as well as Geneva and vodka drinks. They have since last year with a school of whisky. Therefore, taking a tour through its facilities is a great gift to the palate and to learn about the fascinating process of elaboration of this drink of yore.
And activate the flavors it is a visit to Skillings Chocolate is inevitable, as an area that stands out for its dairy, chocolate is a delicacy. It is not a huge industry, on the contrary, it is a small family business that makes a great quality product that deserves to be tested. Remember before you go to find out the timetable of visits.
You can not go from Dingle without first making a walk, you will be surprised by the number of archaeological monuments dating from more than 6 thousand years, such as the old church from Kilmalkedar, among its ruins you can see an alphabet of stone, the bore stone Ogham stone Sundial cross. Another of the buildings that you will appreciate is the East Tower, built in 1847 to tour guide ships.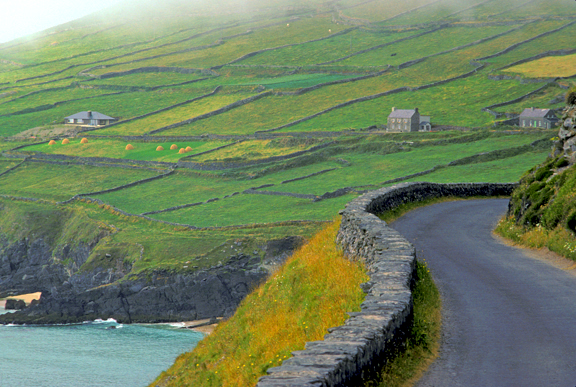 In regards to climate, it usually rains almost all year, despite being very cold, it is better to bring some warm clothes. In gastronomy salmon, cheeses, and fine seafood are the protagonists. If you want to try the best of your table, you have to visit Dingle the first week of October when they perform their renowned gastronomic festival.
Read our previous article Souvenirs from Great Britain and Italy
Read our next article Leon, the world capital of footwear and fascinating architecture