You must arrive on the plane at Bajio International Airport (BJX) and it's in Carretera Silao-Leon Km 5.5 and you will spend only 30 minutes getting to Leon City because the distance is 27 km (16.5 miles). For convenience you can rent a car although the distances will not be very long to go because otherwise just leaving the airport can be expensive as taxis assigned to the airport (yellow with white) have a fare of MXN$ 500 (USD $ 30) for that short distance and there isn't other public transportation to take you to the city; but if you are willing to walk with your luggage to where there is a vehicular bridge that is on one side of the car rental office Hertz (about 300 meters on the left) passing taxis from the city that are green and circulate on the Federal Highway, you ask the taxi driver the fare to Leon and has to be between MXN$ 100 and MXN$ 150 (USD $ 6 and USD$ 9) which is a considerable saving. They can't take passengers to leave the airport because the police fine them for being federal zone unless luckily you can take at the airport and the police realize, you agree with the driver that you and he are families (not customers) and thus already there will be no problem.
Shopping tour guide in Leon
All airlines fly to this airport from any city in the world taking 1 or 2 scales, one in Mexico City and prices can range from MXN$ 10,000 (USD $ 580) to MXN$ 30,000 (USD $ 1.700). It is noteworthy that it is advisable to also check the fare to Mexico City first, as in the case of Madrid, for example, the flight to Leon has a fee of MXN$ 30,000 (USD $ 1.765) and to Mexico City $ 27,000 (USD $ 1.590). The difference is $ 3,000 (USD $ 177) but if you want to save can be reached by bus from Mexico City to Leon with a round trip fare of MXN$ 800 (USD $ 47) leaving the Bus Station North (Central de Autobuses del Norte) located in the subway station Autobuses del Norte. The Mexico City International Airport is in the subway station Terminal Aerea and is the same subway line that takes you to the bus station in 15 minutes and for only MXN$ 5 (USD $ 0.30). The advantage of getting to the Leon bus station is that near there are many shops where you can start your shopping at very low prices really. There are many places for all people, very elegant, and others like flea markets; but in this flea market is where you will find the best prices and the same quality as if you bought in an elegant store. The bus station is located at Hilario Medina Street, one block near coming from the airport, the 45 highway you come or not by this way, will serve as a reference for your purchases of wonderful shoes, beautiful jackets, or cute handbags.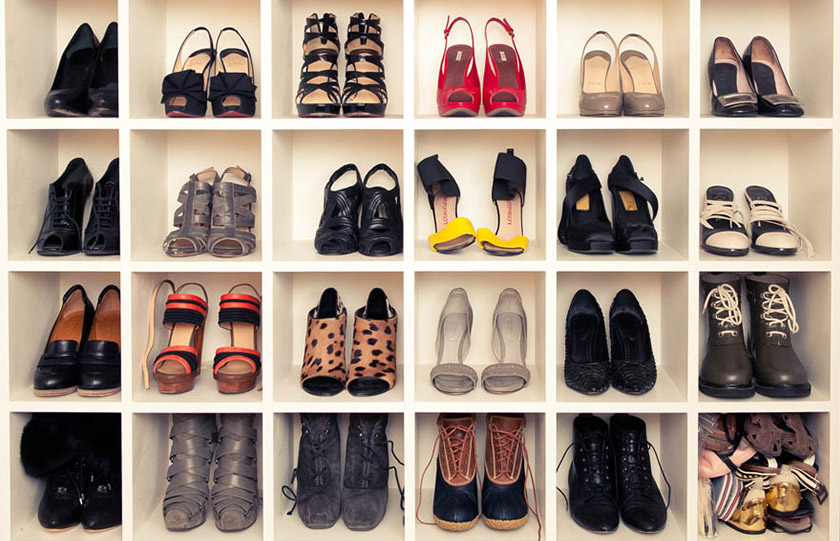 Sightseeing in Leon
Visit any city in Zocalo is forced and this is no exception. Starting the tour with the Metropolitan Cathedral of León, its stunning architecture and baroque style shows why it is the second highest in the country. Built-in 1746 with beautiful details in stone and its inside has beautiful stained glass windows were made in Munich, Germany. It is located on Hidalgo Street and on it you can head to the Main Plaza where there is another very pretty church, Parroquia del Sagrario, which is beside the Municipal Palace, both with very nice architecture and with tranquility walking taking ice cream and then go to one of the many restaurants that are around to enjoy a delicious meal.
Personal tour guide: churches of Leon
Despite not being the main church of Leon, we can dare to say that this church is the most beautiful of all Guanajuato, the Expiatory Temple of the Sacred Heart of Jesus (Templo Expiatorio del Sagrado Corazon de Jesus).
If you visited the Parish of Sagrario this is in the Francisco I. Madero Street and 6 blocks are this majestic Neo-Gothic style church, that has several shows at night in addition to the lighting to the facade that gives another view not less beautiful. There are crypts under the church and monuments that can't miss because its interior is equally spectacular. As the whole city center has many churches, it is wise to hire a tour guide as they have much knowledge about the construction and history of each, as well as above the Immaculate Heart Shrine of Mary (Templo Inmaculada del Corazon de Maria) on the January 20 Street; the Shrine of Guadalupe between Alvaro Obregon Street and Calz of Guadalupe; Parish of the Lord of Health on September 27 Avenue, the Parish of the Divine Redeemer in the Pedro Moreno Street to rest after admiring the Triumphal Arch of Heroes Road, a beautiful monument with a bronze lion in the upper part and famous for being an iconic city sightseeing tour.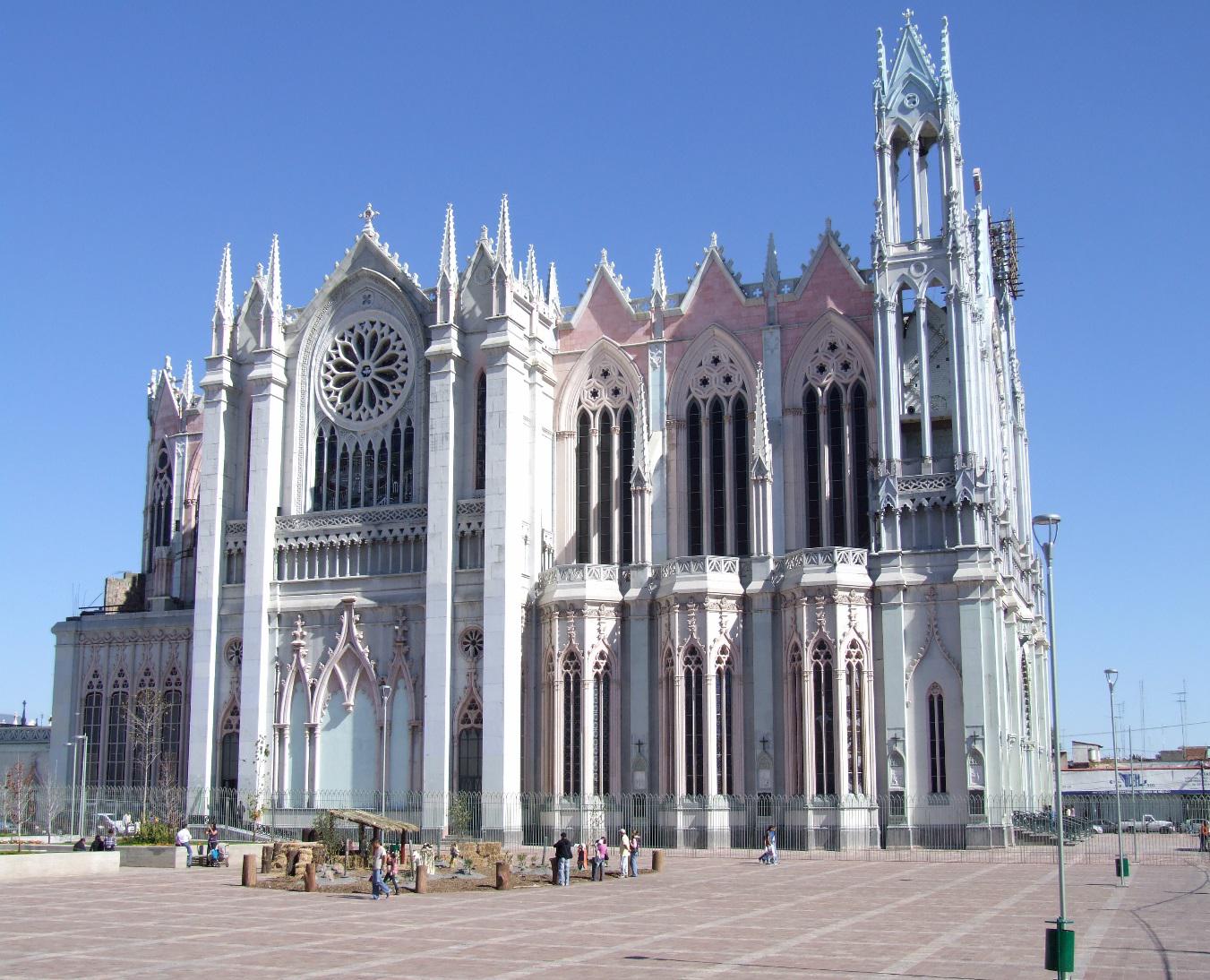 Test tourist excerpts - Mount Cubilete
Cerro del Cubilete (Cubilete's Hill) is famous among Mexicans, but it is a very beautiful place to visit because at the top is the imposing statue of Christ the King. It is located near the airport in the city of Silao, 54 km (33 miles) away from Leon City and only you spend 1: 15hr to arrive. It is highly recommended to go on a tour with a tour guide tourist certified, these tours usually last 4hrs and they say you to wear comfortable clothes and shoes because you have to climb the hill 14 km (8.7 miles) of paved road and better not go in holiday season or Sunday because there are many people. The price of this tour is $ 130 (USD $ 7.70) and departure time may vary according to the company that offers you. As base on the Cristo Rey, there is a church with modern architecture likeness the world, and you will have one of the best views of the city. Whether to go up or down the hill is advisable to stop and eat at one of the inns that are on the road, is delicious and cheap food. You can also get on your own without a tour but is a bit more complicated because sometimes it gets a lot of traffic and the place is not very safe so also not good to wear jewelry or expensive things, because there are no police in this area.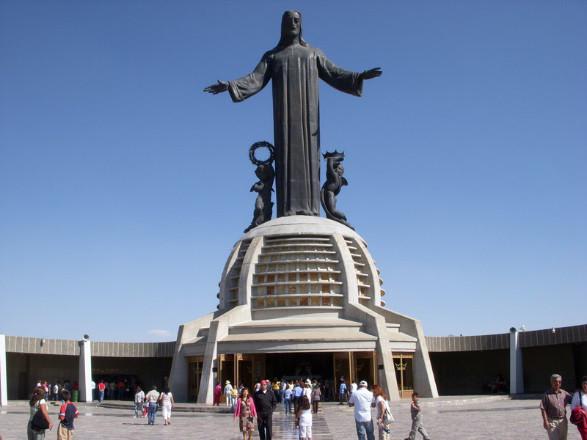 Good Travel!
We can be sure that you will return to your country with excellent leather goods and with good knowledge of the cultural richness that Leon has to offer its visitors.
Read our previous article Dingle: The beauty of the sea on the banks of the mountain
Read our next article Visiting Kolkata: The City of Joy