With food and wine tours in Spain, you will discover the gateway between Africa and Europe, the Atlantic Ocean, and the Mediterranean Sea, Spain has always been throughout history. The Greeks had its coastal areas settled as early as the 8th century B.C. while the Celts had the interior regions.
Spain had been under Roman domination during the 2nd century B.C. Early in the 8th century A.D., Arabs from the North of Africa crossed Gibraltar and conquered Spain and occupied it for 700 years before the Christian Kingdoms have driven them out.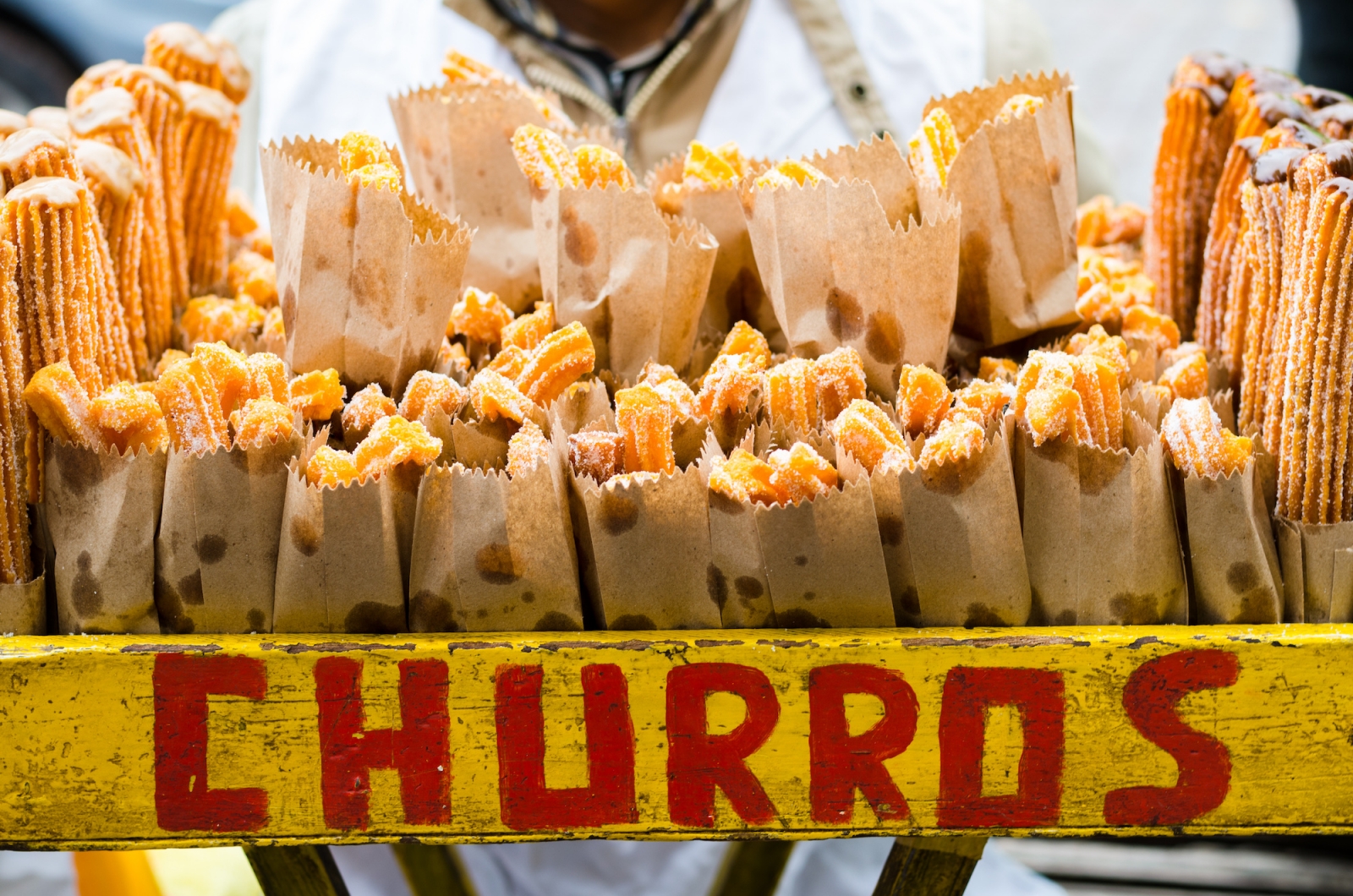 This invasion has a long history that is still very evident, especially in the cuisine of Spain. Olive oil, olives, and wine have tied them closely to Roman and Greek culture. Fish pies and meat exhibit Celtic heritage while the influence of the Moors can be seen in the country's use of almonds, honey, spices like saffron and cumin, and citrus fruits.
If you are looking for food tours or cooking tours, Spain is a great idea! Spain has been among the first powerful nations in Europe to have discovered the deep treasures of the world by being the leader in colonization and exploration. It was in the late 1400s that explorers returned from their voyages all over the Atlantic Ocean and carried new, exotic foods such as potatoes, tomatoes, beans, sweet potatoes, corn, chocolate, peppers, and vanilla—all of these are American natives which eventually became part of the Spanish diet.
Food Tours in Spain Help in Knowing Spanish Cuisine
The culinary traditions of Spain rely greatly on the abundance of its locally grown fruits and vegetables as well as its poultry and meats. Chorizo, a seasoned sausage, and the Jamon Serrano, a cured ham, are very popular in Spain.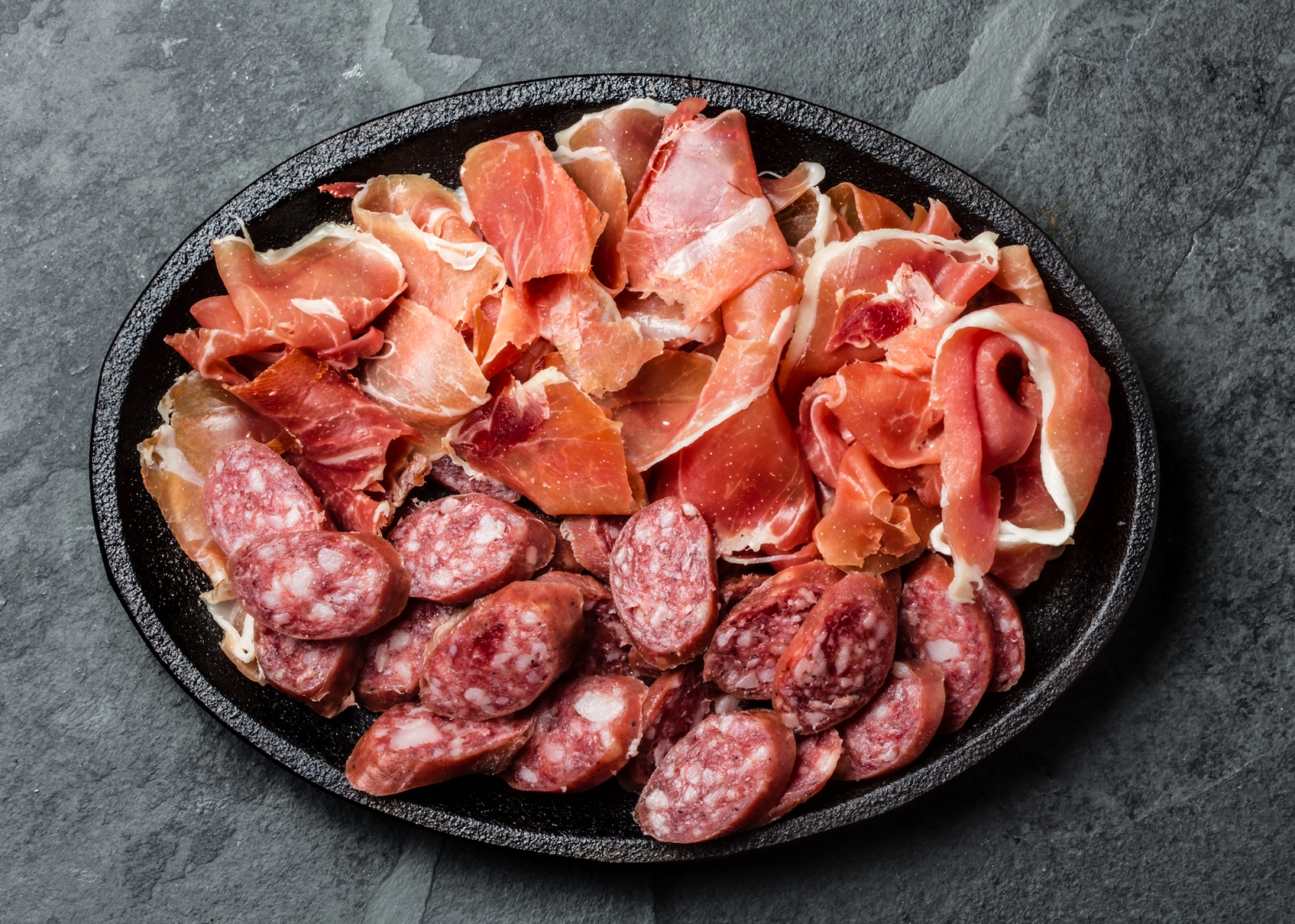 Fish and seafood are also very popular in coastal areas. Other foods that are popular are eggs, rice, beans, cheeses, bread, and nuts. Garlic and olive oil are the most common ingredients in Spain. The country is also well-known for wines such as rioja which is made in its northern provinces, sherry which is a fortified wine that can either be sweet or dry, and sangria, a wine that is mixed with soda water, and fruit.
The most famous Spanish dish is the Paella, a stew that began in Valencia in the eastern province. Rice is a primary ingredient that is grown in the tidal flatlands of Valencia. There are plenty of Paella variations but it is commonly made of shellfish (clams, shrimps, lobster, and crab), vegetables (peas, asparagus, and tomatoes), chorizo (sausage), rabbit or chicken, and rice. Garlic, onion, wine, broth, saffron, and pimiento add great flavor to Paella.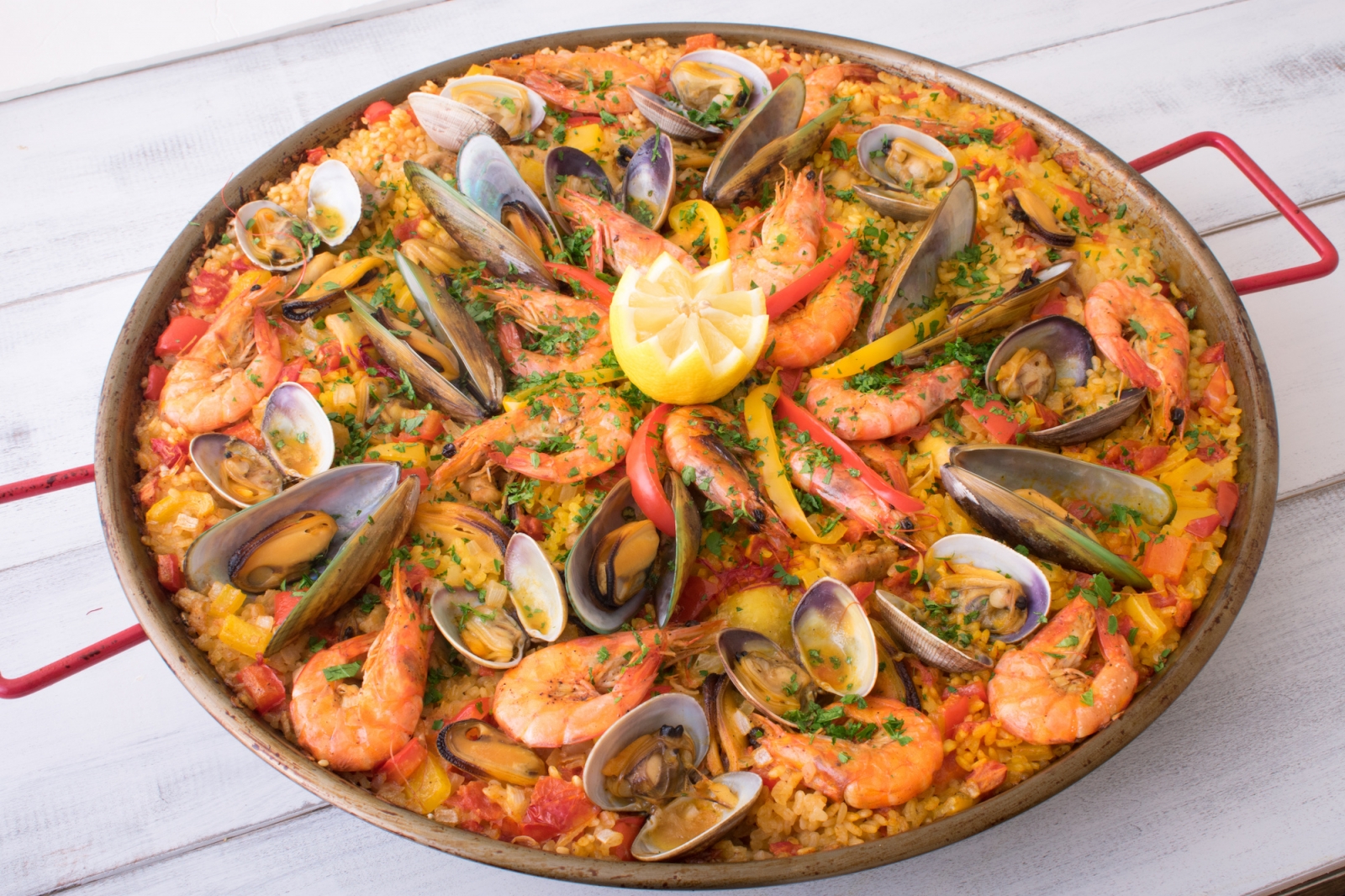 Every region in Spain has its distinct specialties and cuisine. For your upcoming food tours, do not forget to try:
Gazpacho from Andalucia in the south of Spain – Cold tomato soup that hails from the Andalusian region. Gazpacho is traditionally served during summer at times when tomatoes are at their best. The chilled soups give a welcoming relief from the heat. This could be refrigerated overnight and pureed before serving.
Tortilla Española – Potato omelet served all over the country. This Spanish omelet displays simplicity in itself. It is delicious and creamy. This is also a great addition to tapas recipes. You can take this food to picnics.
Cataluña from the south of Spain – an inventive dish with a combination of meat, poultry, seafood, and local fruits.
Flan – famous Spanish dessert which is a rich custard
Fabada from northwest of Spain – bean stew
Fish is important in the diet of the people in the northern Basque county
Meat in Castilla
Spanish food varies incredibly. Eating is beyond just looking at the hunger pangs. Food is enjoyed and savored communally and there are plenty of traditions that have evolved throughout the years such as the famous tapas which is a series of little snacks that are eaten with drinks as the prelude to meals.
Bread and Rice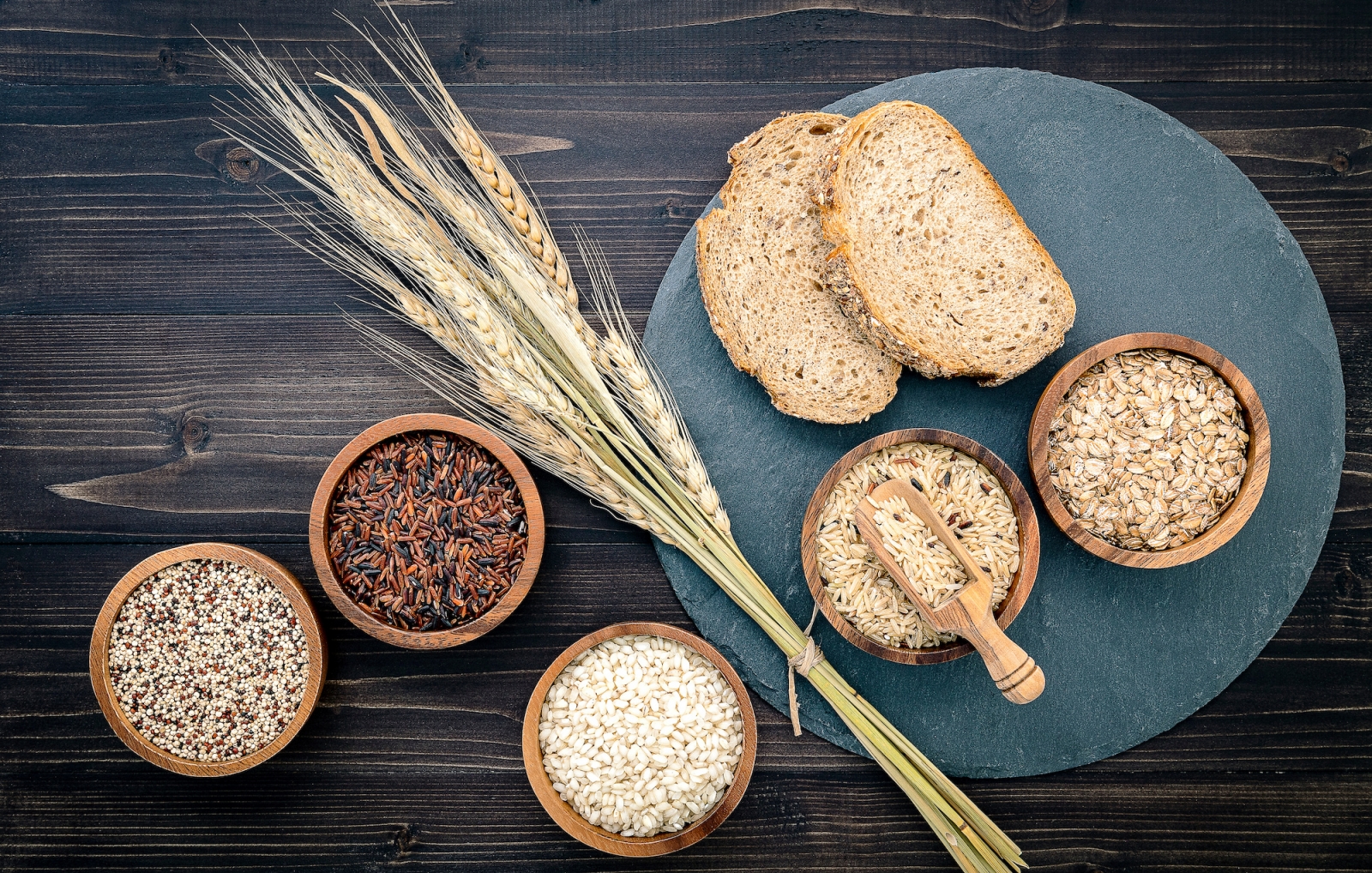 Grain foods like rice and bread have already been enjoyed and eaten throughout Spain for centuries. Traditionally, bread is served along with food. Bread filled with cheese is a very common snack. Bread is also used in thickening stews and soups.
Fruits and Vegetables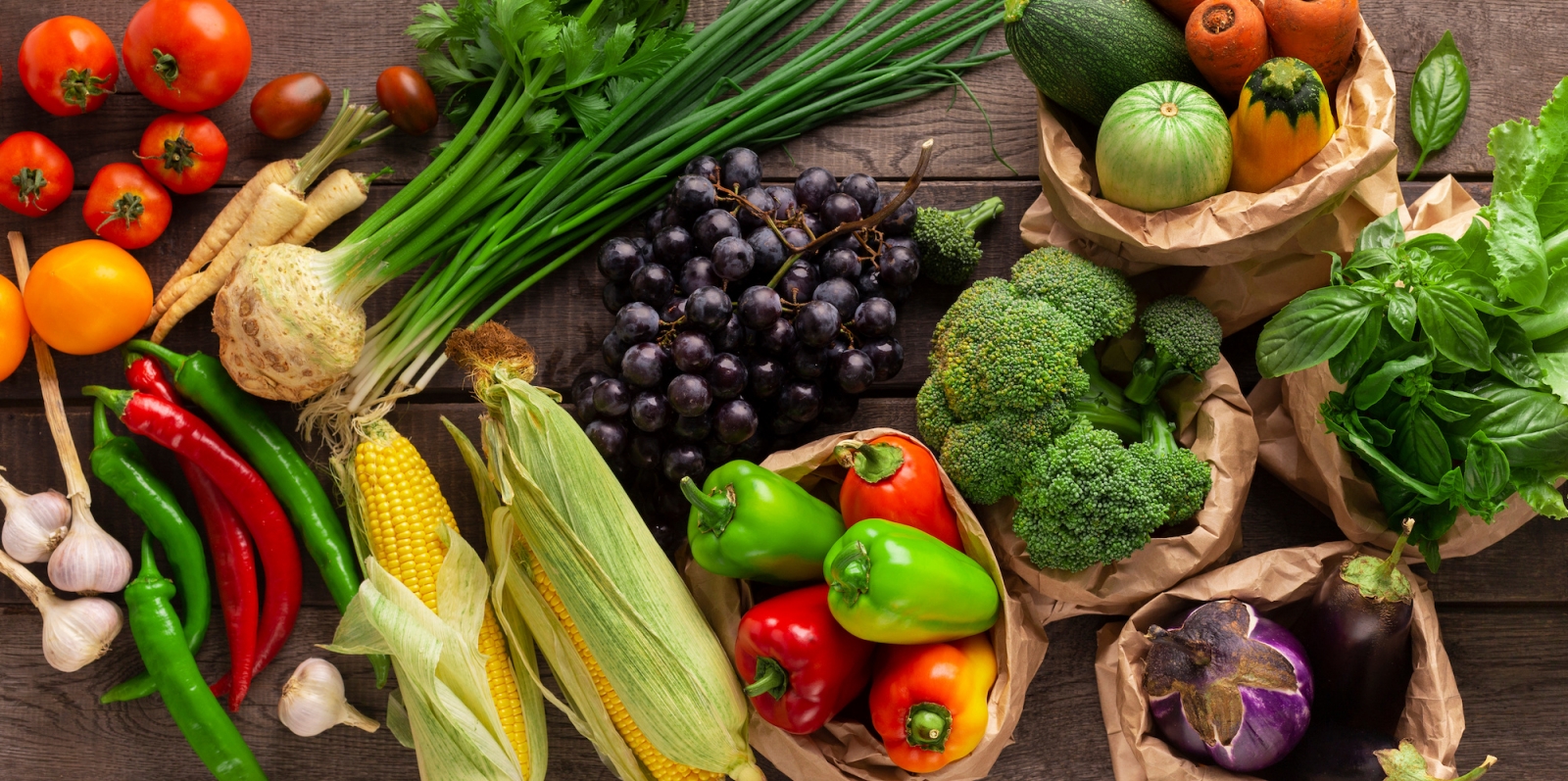 Most vegetables are commonly used in Spanish cuisine. Bell peppers, potatoes, tomatoes, and zucchini have already become popular not only in Spanish cuisine but also to Mediterranean cuisine in general. Commonly savored vegetables are garlic, onions, eggplant, cabbage, spinach, cucumbers, asparagus, lettuce, mushrooms, and artichokes. Both dried and fresh fruits are enjoyed as desserts or snacks. Common fruits are oranges, apples, cherries, grapes, figs, and dates.
Olives and Olive Oil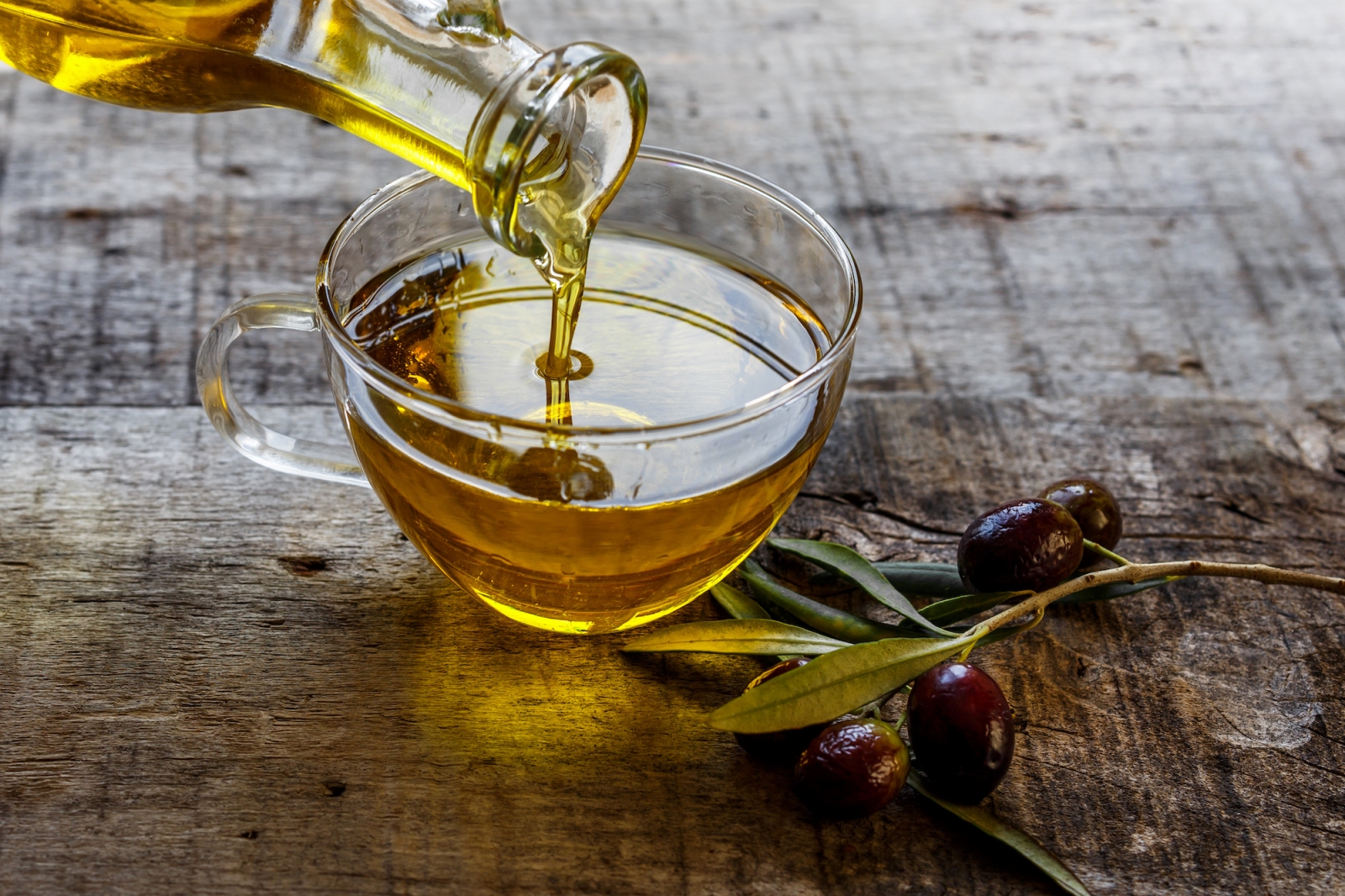 The sunny and warm climate in Spain is ideal for the growing of olives. Many olives are pressed because of their most prized oils. "Extra virgin" is made from best quality olive's first cold pressing. Extra virgin olive oil is commonly used for cooking to add texture and depth to hot dishes. Also used as a sauce for bread dipping and salad dressings.
Fish and Shellfish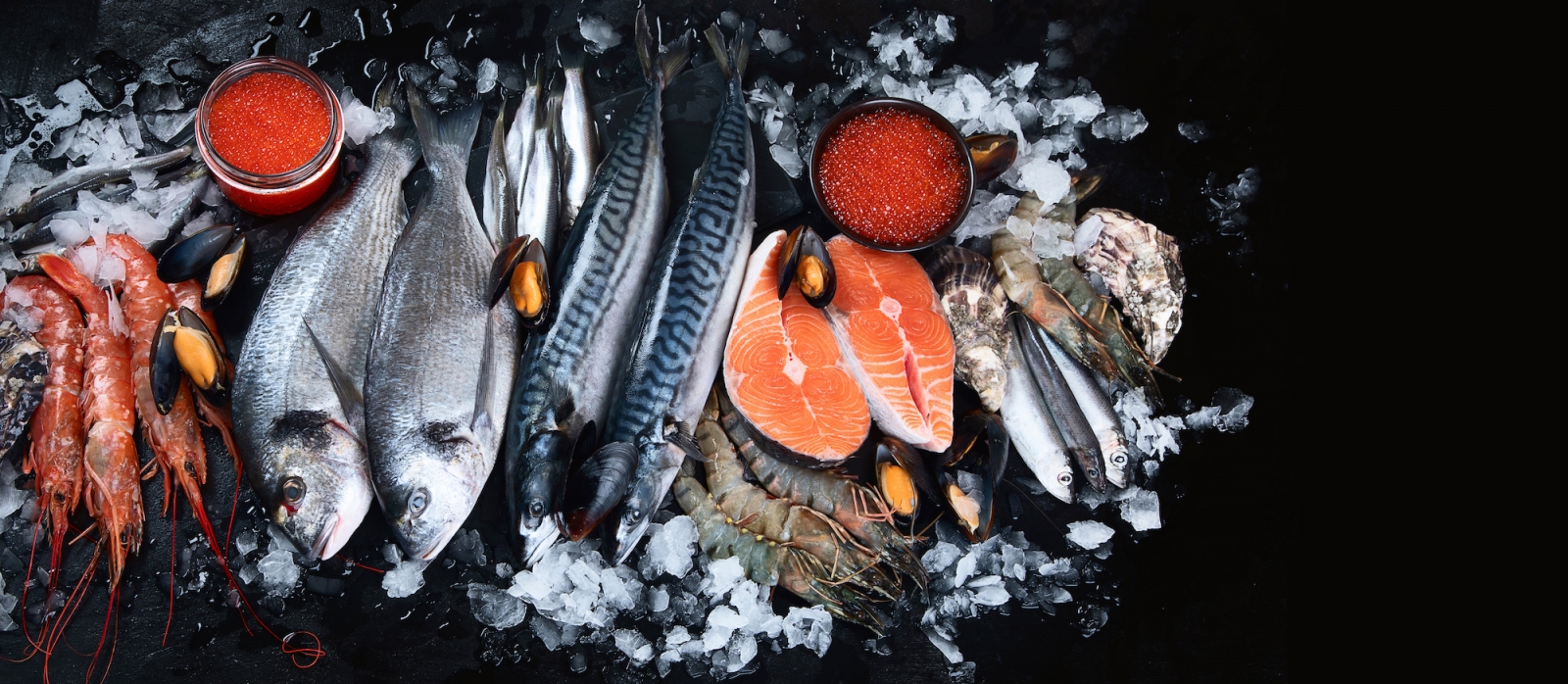 Spain is mostly bordered by ocean and so shellfish and fish are really abundant in its coastal waters. The common fishes are sea bass, tuna, mussels, oysters, clams, shrimp, squid, monkfish, anchovies, sardines, sea beam, sole, swordfish, and hake. Shellfish and fish can be cooked in many ways. They can be grilled and served with salad and bread, fried using olive oil or served as tapas that are dotted through paella.
Meat, Poultry, Eggs, and Cheese
In most areas of Spain, meat has always been eaten in moderation traditionally. Meats such as dry-cured ham, chorizo, or lamb are used only in small amounts and add texture and flavor to dishes rather than just catching attention by appearance. Chicken is a famous addition to rice dishes and stew. Eggs are used in many dishes such as tortilla de patatas. Cheese like Manchego is commonly eaten as tapas or along with fruits as dessert.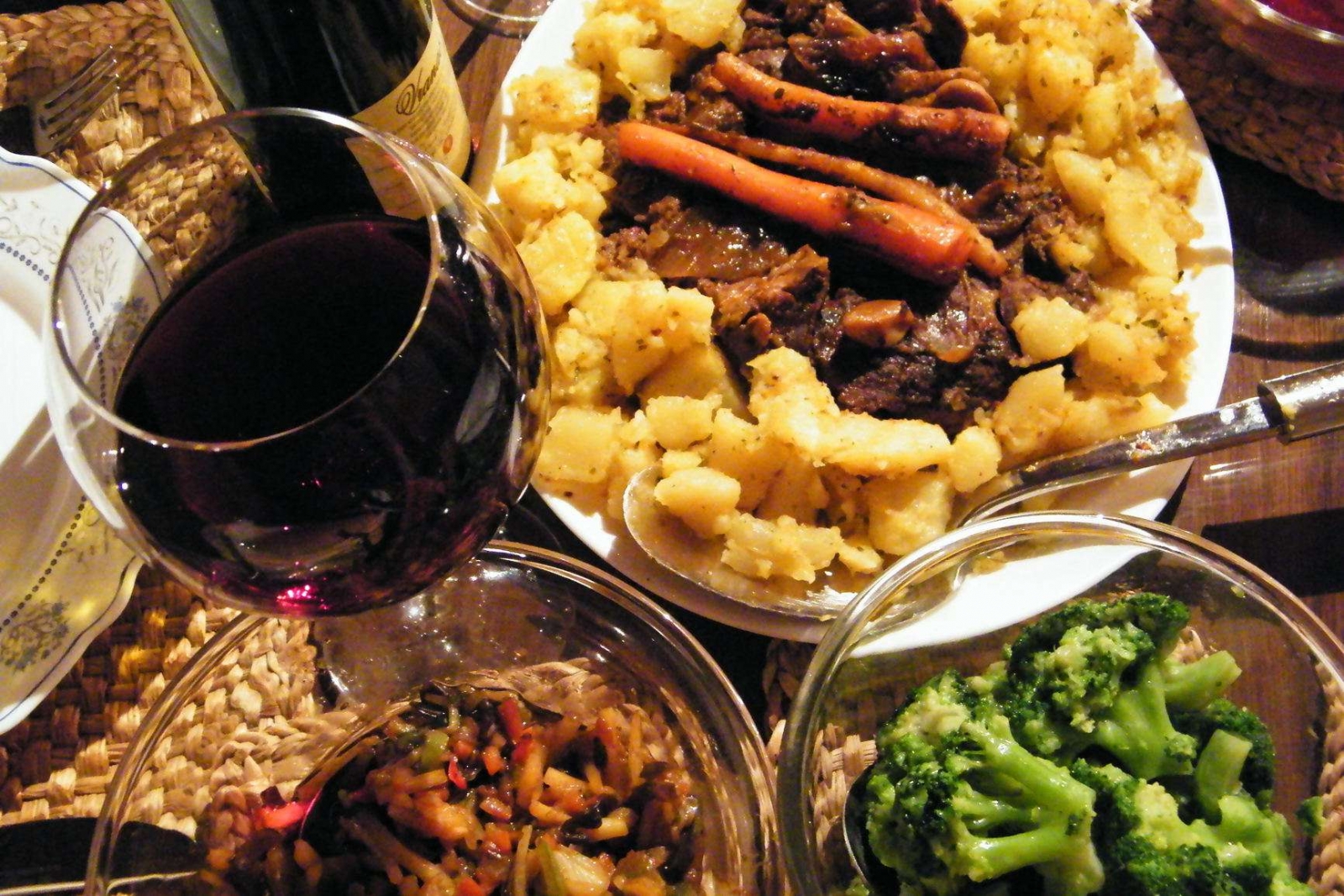 Spain has several regional cooking styles across the country that you can encounter in Spain food tours, which are all based on flavorful and fresh locally grown ingredients. All of these flavors mix to make Spanish cuisine one of the most varied and richest cuisines in the world as well as exhibit the country's abundant culinary traditions.
Read our previous article The perfect day trip from Nuremberg – Bamberg
Read our next article AFRICAN SAFARI PREPARATION GUIDE: WHAT TO BRING