To attract the attention of tourists to your services and get more orders, you need the right approach to your profile design. In this article, we'll show you how to make an account on the site as efficient as possible.
As an example, we will use the profile of Jon Snow, the character of "Game of Thrones" with imaginary excursions to the Seven Kingdoms.
Selecting a photo
The avatar is the face of your profile, and therefore the selection of photos must be approached responsibly. In our Service, you can upload photos in any format, it will automatically cut off at the required size.
Avatar option № 1. On the battlefield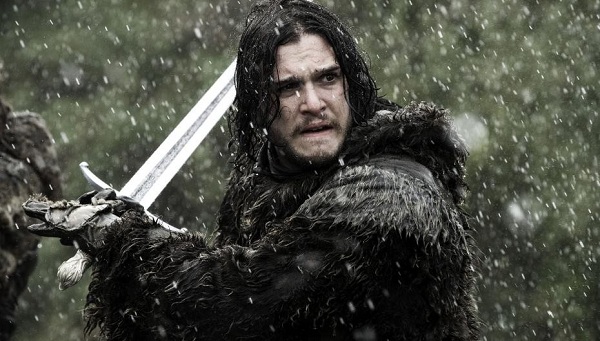 A photo where the tour guide is in the midst of their professional activities, climbing up a mountain, diving, or leading a group of travelers, would be a good option for an avatar.
It has a disadvantage, as it is unlikely will clearly appear in a small dimension. On the other hand, if your thoughts all are about diving, a scuba diver's face looks good as a profile photo.
Another disadvantage is that it's difficult to take a picture of this subject in good quality.
Avatar option № 2. Seriousness itself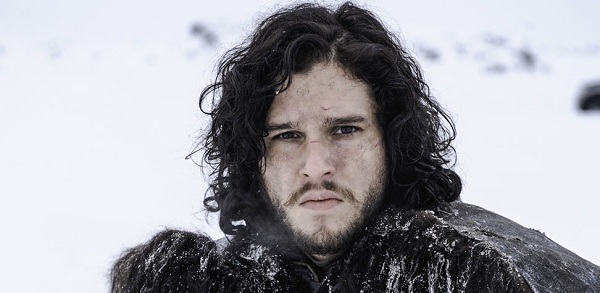 You shouldn't use a lot of pathos. Everyone understands that the tour guide's profession is dangerous and difficult, but still, ordinary people would like to see an open, sociable, and cheerful person.
Avatar where you see a glint of metal in the eyes and austere Nordic facial features with missing facial expressions may be interesting for your potential beloved, but not for a tourist.
Avatar option № 3. Magazine cover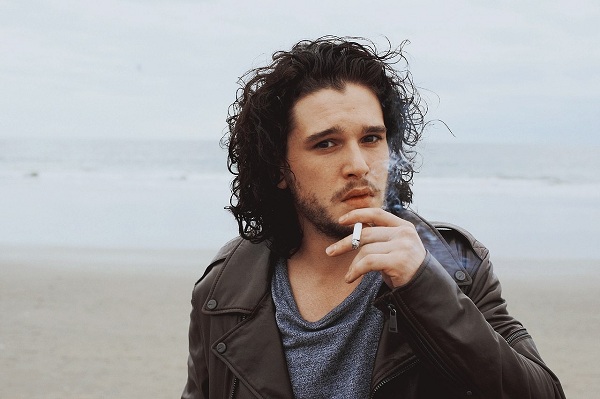 Another unsuitable option is when the tour guide is trying to sell its appearance, rather than services. Do not confuse our Service with a dating site. Remember in what conditions usually the communication takes place between a tourist and a tour guide, when you're sweaty, dirty, and tired, comes to the fore of the ability of the tour guide not to lose morale and feel the atmosphere in its mini-team. Fashion and pleasant facial features are important but not decisive.
Avatar option № 4. The right guy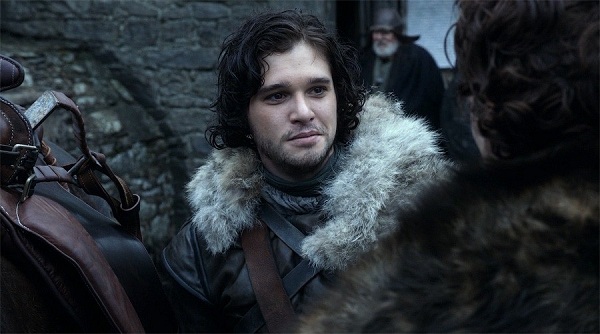 A perfect tour guide's avatar is one where you can see his nature. Looking at it a tourist has to understand he'd love to spend a few hours in heavy conditions with such a person. You do not need to pretend to be anybody, be open and welcoming.
How to make a profile description
In addition to photos, you must also fill out the information about yourself, so that tourists can learn more about your experiences and services.
Go to Edit Profile and note the following fields: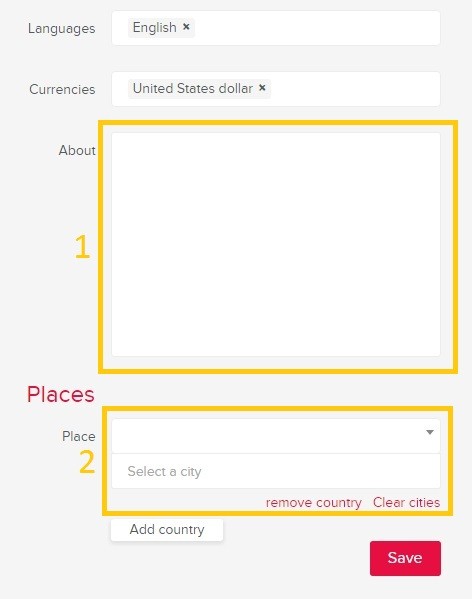 1 - Information about yourself.
2 - Cities and countries where you work.
In the «About» field you need to tell about yourself. Reading the information from this field the tourist should understand why he must contact you. Here you can:
Share your experience. Tell what kind of education and work experience you have, and why you began to work as a tour guide. What do you like about your profession? All of this will help not only see your competence but also will give an idea of ​​your personal qualities.
Tell about the features of your professional approach. What do you focus on in your excursions, and what do you consider a key component of an interesting tour?
Tell me about your specialization. Surely there is something that you understand better. If a tourist is looking for a tour guide for a mountain tour, he would rather choose the one who reported such travel as its specialization.
Also, pay attention to the field «Place». It is necessary to specify all of the cities where you can arrange a tour. If your activity applies to all cities in a country, enter it in this field. If tourists look for a tour guide for one of the cities that it includes, they will see your page.
Note! After making any changes to your profile, they are automatically submitted for moderation. All changes will take effect within a day.
Private and public information
All data in your profile is divided into private and public. Private can be seen only by you and the site administration, and the public one is displayed for all users.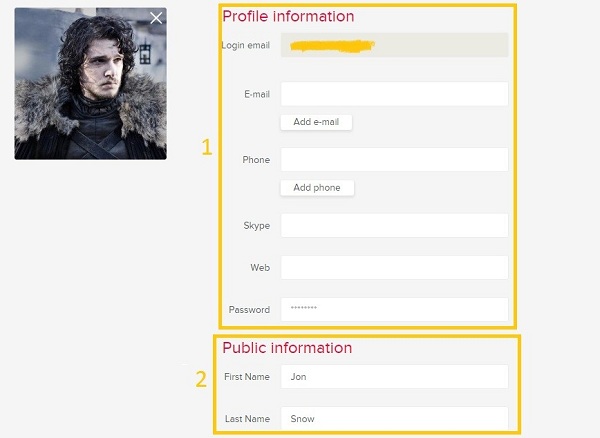 1 - Private information.
2 - Public Information.
From the second part of the article, you'll learn how to create a description for excursions.
Read our previous article Secrets of a successful organization of a wedding tour in Barcelona: private tour guides memo
Read our next article Game of tour guides: How to Create an Account, part 2