HWANGE NATIONAL PARK
This is a game reserve in Zimbabwe and is located in between a place called Bulawayo and the famed Victoria Falls. Founded in 1928, it is well known for its large population of elephants and has lots of the 'Big 5' animals – Lion, Elephant, Rhinoceros, Leopard and Buffalo - present in its surroundings. There are many beautiful things to view in this park. It also has over 400 species of bird more especially during the rainy, wet season. It is a place to visit.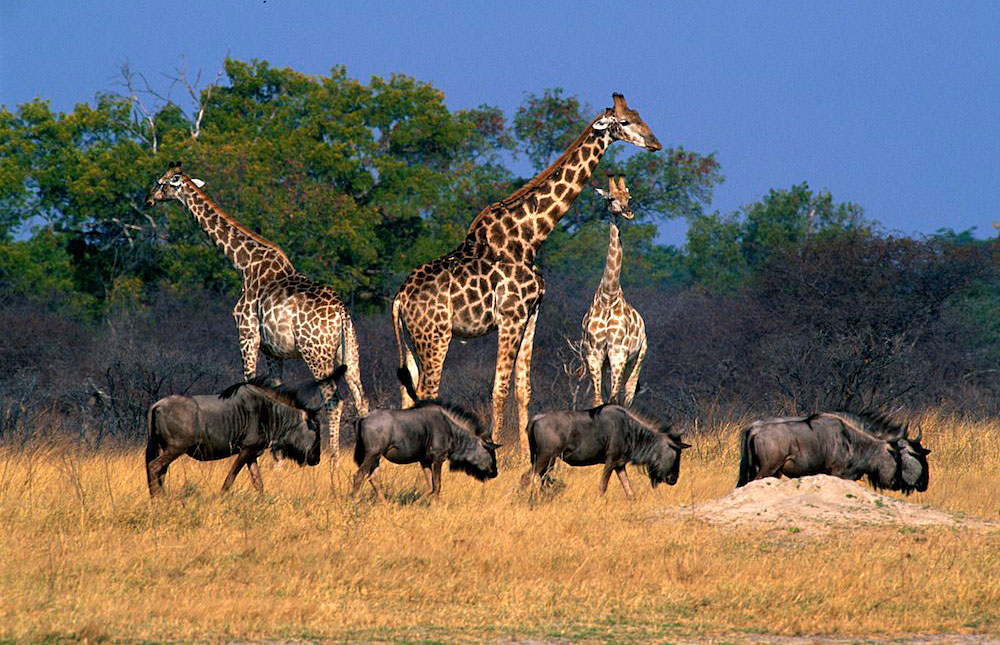 DUBA CAMP, BOTSWANA
This is a splendid camp that will thrill tourists especially during the evening dinners around beautiful camp fires. There are a lot of animals to see out there in the wild. Some say that Botswana's lions are the biggest in Africa. You should consider visiting this place whenever you are coming to Africa.
MAASAI MARA NATIONAL RESERVE, KENYA
This is one of the country's largest game reserves. It is well known because of its large population of African leopards, Masai lions and for the annual migration of a hosts of animals such as zebras, wildebeest and thompson's gazelles. This migration takes place every year from July to October and is named 'The Great Migration.' All of the 'Big 5' animals can also be found in large numbers in this area. It is a good place to be on your safari visit to Africa.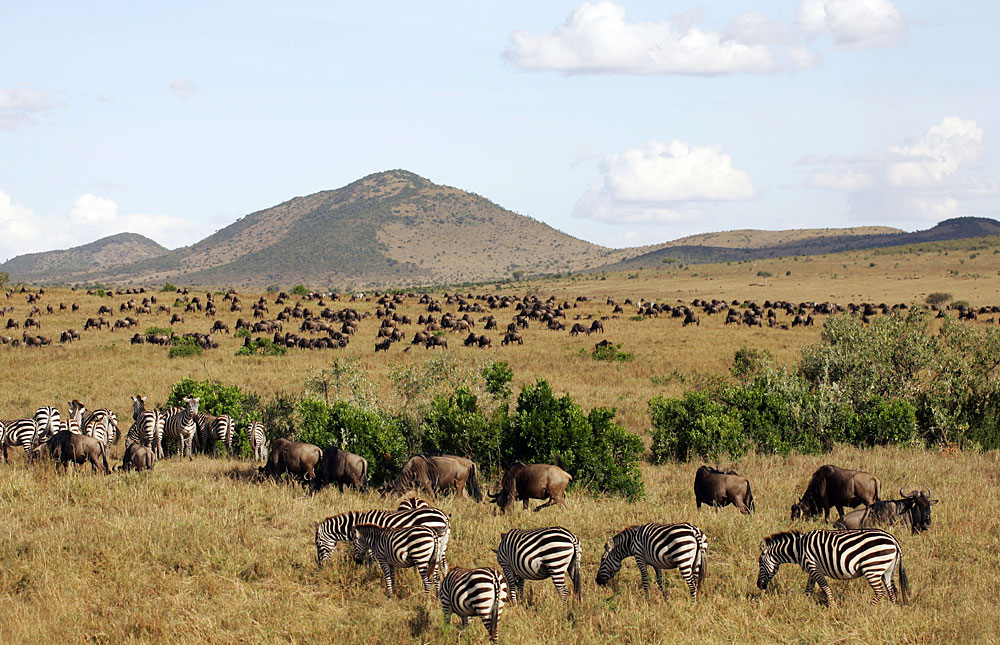 BWINDI IMPENETRABLE NATIONAL PARK, UGANDA
This park can be found in the south western part of the country. The hills on the sides leading to it are all covered with several rainforests and date back to over 25,000 years. It is home to at least 400 plant species.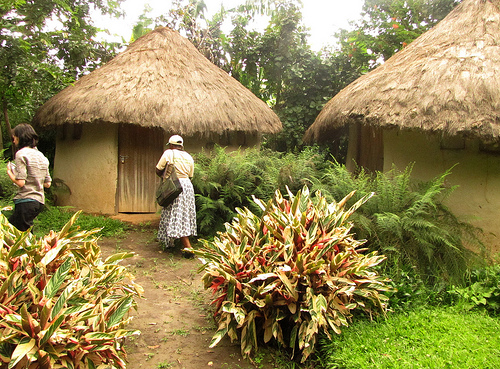 The park hosts a lot of animals which includes baboons, chimpanzees, elephants, antelopes and lots of species of birds. Highlights in the park also include the Mountain Gorillas and they have a population of about 350. There are several other places of interest in Uganda that have a variety of wildlife and will make your safari visit enjoyable.
Buhoma: This game reserve is located northwest of the park and it has three gorilla groups which can be tracked in the area. You can also enjoy other fun activities such as mountain biking, nature walks and see beautiful waterfalls.
Nyundo: This park has a lot of interesting things to experience. There are very beautiful waterfalls and great scenic views. There are also a lot of othert nice things to see in this area and tourists will have quite experience if they visit here.
Ruhija: This village is home to a lot of gorilla groups that walk around in groups. You will also see lots of elephants in this place.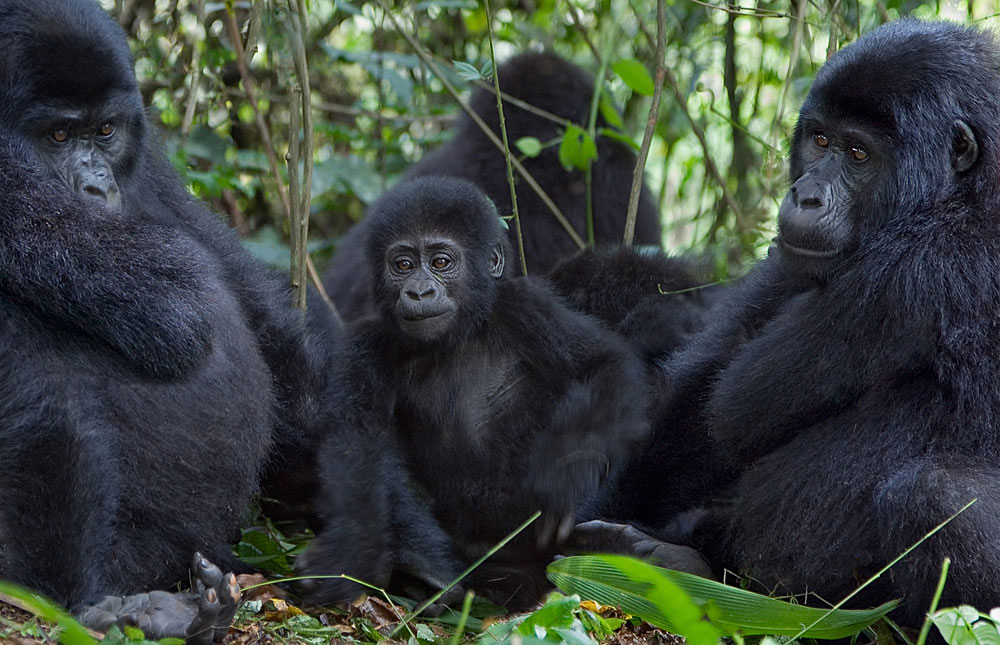 Rushaga: You can see at least three gorilla groups here. There are also a lot of birds in this area which all bird watchers can view and there are so many species present here.
Nkuringo: This is also another area where you can track gorillas and enjoy various performances by various dance groups in the area. You will be thrilled with cultural displays by the people of the community.
GORONGOSA NATIONAL PARK, MOZAMBIQUE
This park is described as one of the best wildlife restoration project in Africa. This is a partnership between a U.S. non profit, Gorongosa Restoration Project and the government of Mozambique.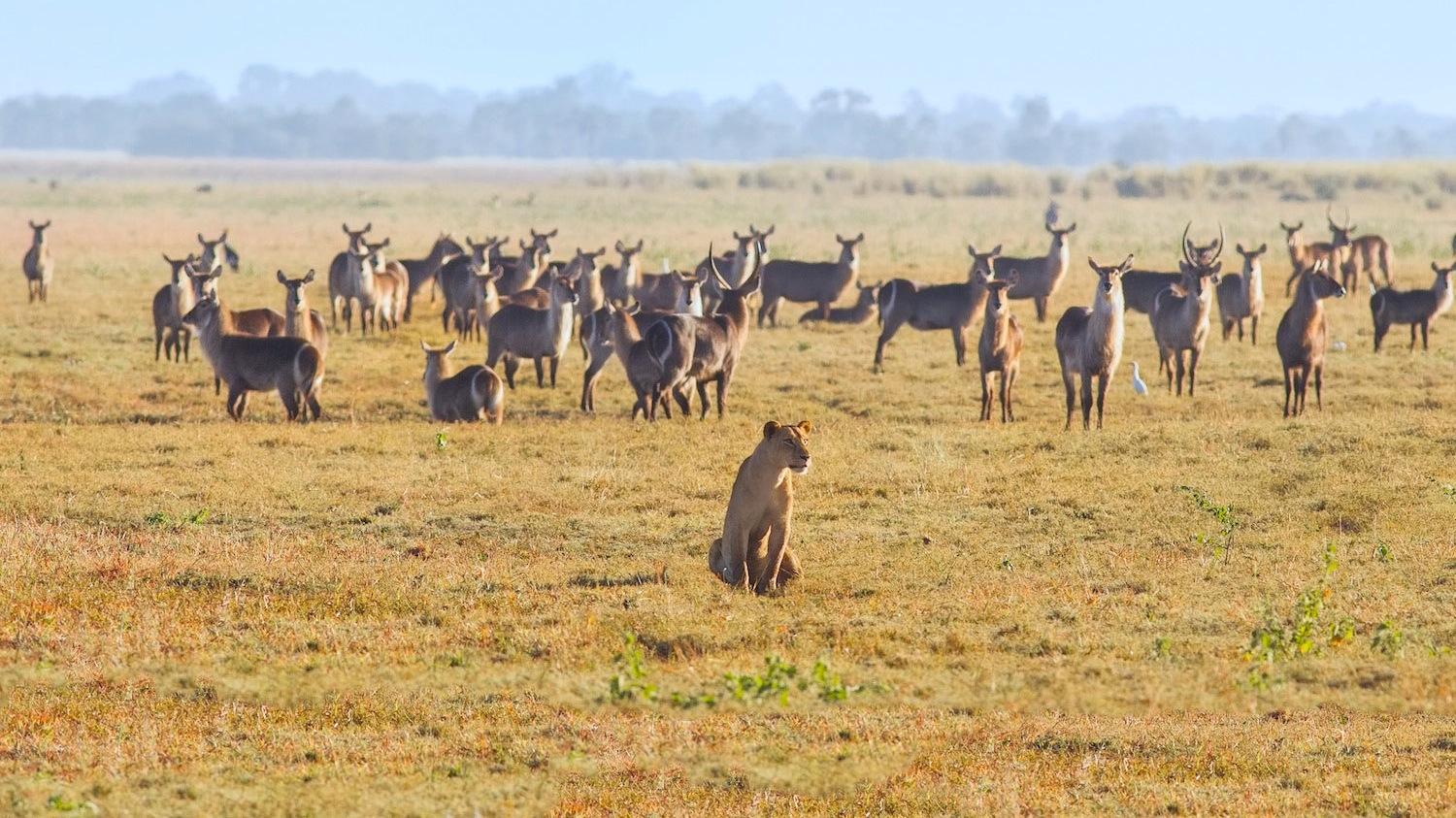 There are lots of animals present here in Gorongosa and there are lots of lions, elephants, crocodiles, birds, hippos, antelopes and other interesting wildlife. You will also see the beautiful Mount Gorongosa, the Great Rift, Lake Urema and its rivers. You and your family or group will really enjoy visiting this park as it is a place to be.
KRUGER NATIONAL PARK
This is one of the largest parks in Africa and covers an area of about 19,000 km. The park is located in the north-eastern part of South Africa and hosts several game reserves that have wildlife for visiting tourists to see. These include: Sabi Game Reserve, Timbavati Game Reserve, Kapama Game Reserve, Manyeleti Game Reserve, Thornybush Game Reserve and Balule Game Reserve.
- Balule Game Reserve
There are a lot of beautiful lodging available here and you will be able to see lots of wildlife here especially the 'Big 5'. There are points for excellent viewing of wild service and it is a place for relaxation and lots of fun. There are also provisions of hot balloon safaris if you want to view the area from above.
- Thornybush Game Reserve
Here, you are given all that you need to have an enjoyable holiday. There are a variety of wildlife to see in this area including lions and elephants. It is a beautiful
place to visit. You are drive round the various places where you can view them undisturbed. There are also hot balloon safaris that enable you view the plains from above.
- Kapama Game Reserve
This is one of the largest game reserves available and you will have a once-in-a-lifetime opportunity to ride on the back of elephants here. You will also see other wildlife like rhinos, giraffes and there are arrangements for guided bush walks. It will be fun for family and friends.
- Manyeleti Game Reserve
Tourists are given open vehicle drives round various hot spots to view wildlife and other animal species. Here, bird lovers have lots of birds to watch.
- Timbavati Game Reserve
It is famous for its white lions and an array of beautiful colonial styled lodging for tourists.
- Sabi Sands Private Reserve
Here, there are several spas where you can just relax and watch nature. There are a lot of birds to watch and wildlife to see in this park.
Read our previous article Ladakh – the Ideal Place for Experiencing Tranquility
Read our next article Argentinian Winery Tours: A Wine Trip