Japanese Food Excursion
Japanese cuisine is famous worldwide for its distinctive appearance and taste. Having an aesthetically pleasing serving of varied dishes was considered just as important as the food itself. The mood of the season can be felt in the dishes served and the food should be able to provide a sense of visual satisfaction. Each Japanese dish is arranged artfully in individual dishes, plates, and bowls for each person. Sometimes, all the courses are in one time and consumed in no particular order.
Japan consists of 4 main islands. The total size, population, and location of the country, all combined to demand much of the food come from the ocean, and the world's roving fishing fleets admirably supply that need. It's estimated that over 70 lbs of seafood every year is consumed by the Japanese people. Among the many different ways of preparing fish, the most popular ones are frying, and presenting them raw, as in sushi and sashimi. Possibly sushi, the bite-sized pieces of raw fish meat pressed onto a ball of vinegar-flavored rice and shrimp, tempura and vegetable coated with egg batter and deep fried, as the best known to the westerners. The meat dishes were only introduced in Japanese as a Western Cuisine.'
Japanese History Cooking Tours
Many years ago, before the influence of the westerners, each community in Japan has its own traditions. Similar to the traditions in other countries and continents, Japan is popularly known for its traditional food and culture. Restaurant owners, chefs, or any food lovers are familiar with Japanese cuisine. Some of the well-known Japanese cuisine locally and outside the country include sashimi, sushi, buckwheat noodles, and tempura. These foods are based mainly on the combination of staple food, usually with steamed rice, and a number of main and side dishes. Traditional Japanese cuisine also comes with clear miso soup and pickles. Another very unique characteristic of Japanese cuisine is the fact that some of their ingredients are used only by season, making it totally dependent on nature.
Japanese Gourmet Touring
When it comes to the serving of dishes, Japanese food is served in a way that greatly opposes other countries where pots, large saucepans, and plates were placed in the middle of the dining table. On the other hand, Japanese cuisine is served in a very unique style. The rice is solely served in one small bowl per person and the side dishes were served in separate bowls or plates.
Well, of course, everyone uses his or her own plates or bowls. According to their tradition, different dishes aren't supported to be mixed or in contact with each other and that is the reason why every dish in Japan is served in its own bowl or plate. Alternatively, dishes can be served in partition through the use of leave. One an example of this is in the tamagoyaki preparation, where the fish and eggs are carefully separated. During the olden days, every meal was brought in serving trays and it's very common to see the faldstool tray being used.
Traditional Japanese is characterized by the use of rare meat, fats and oils, and dairy products. Use of soy sauce leads to the high content of mineral salts in a lot of their traditional cuisines. The less meat consumption comes from the fact that the citizens are always taking great advantage of the abundance of seafood supply because the country is an island. The Japanese diet mainly consists of grains, seaweed and vegetables. On the other hand, red meat is rare in Japanese meals. When preparing Japanese meals, the fat and oil are used in very small amount and the foods were usually flavored through the use of additives such as mirin and sake, soy sauce, sugar, salt, and vinegar.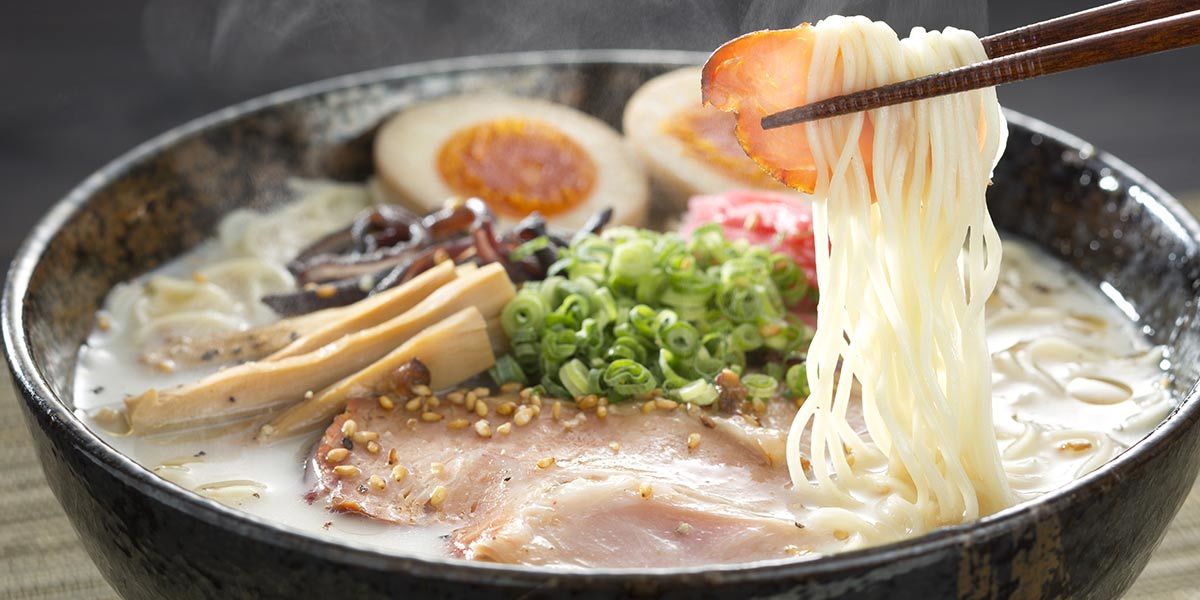 Japan Food Tasting Tours
Herbs and spices were also very popular additives in Japanese meals and are mostly used in order to clean or hide the sour taste of raw fish. The salads were also served as a common side dish. Japanese cuisine has incorporated many different food preparation methods, which include, simmering, grilling, deep frying, and steaming. There are many other ingredients that were eaten raw. One important thing to keep in mind is that the Japanese have attached a lot of importance to their cooking methods, with each dish having its own special way of preparation.
If you haven't yet tasted any Japanese cuisine, you should consider visiting the nearest Japanese restaurant to you. When you decide to do this, you will surely have a very unforgettable experience. If you plan on going on a vacation, consider going to Japan and you will competently love it.
Read our previous article Argentinian Winery Tours: A Wine Trip
Read our next article Hot safari destinations in Africa