Gaudi's Basilica and Expiatory Church of the Holy Family, Plaza de Catalunya, Santa Maria de Montserrat Abbey, Magic Fountain of Montjuïc... Even for the novice tourists is not difficult to find these famous attractions in Spain. But many travelers want to see the hidden nooks of the country even not knowing how to find these. Here a private guide comes to the aid having at least four or five offers of the most unusual places of this royal state.
Color river Rio Tinto
"Bloody" they call otherwise a waterway which originates in the mountains of Andalusia. Its deep red is due to the high saturation of acids and heavy metals. Of course, you shouldn't swim there, but if you want to explore it, or walk along the coast and capture it as a memento on your camera, here you go!
Foreigners unanimously note the strangeness of this place. A huge local Corta Atalaya open-pit mine with Red lake at the bottom is of their great interest too. There's no fish or other animals, there do not grow algae: the remaining mines continue to supply into the water toxic chemicals, and do not give any chance to develop a single organism but only the hordes of various bacteria.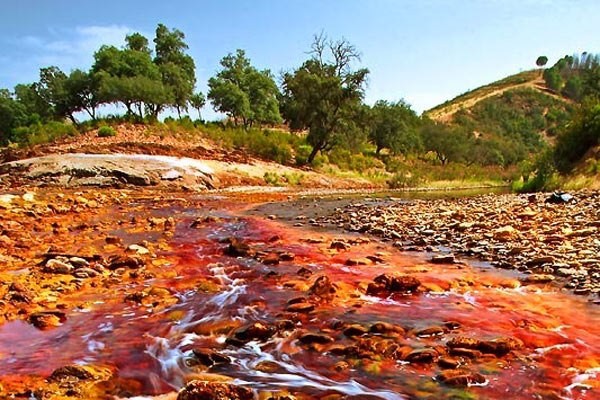 According to NASA, the area of the valleys of "red" river is similar to Mars surface
Small town of Segovia: the number of places is limited!
To have a stop in Segovia (autonomous community of Castile and León) for the night is not so simple: the town, stretching along the ridge, at 90 km northwest from Madrid, is small, but there are a lot of people willing to enjoy its beauty. A private guide can suggest two options: going on a tour back and forth renting a car or booking accommodation in advance and staying there overnight.
Why is it so attractive this area which isn't the most common?
Architectural works of Alcazar, the prototype of Disney's Magic Castle.
Roman aqueduct, built of granite blocks with no cement at all.
Graceful Castilian churches.
Picturesque places, Sierra de Guadarrama mountain range, green hills, Castilian villages.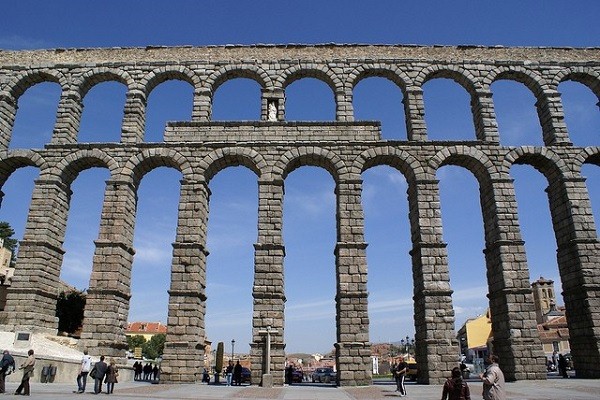 The arches in Segovia reach a height of 28 m
Kingdom of vineyards in La Rioja
If the tourist prefers hiking and is a pristine nature lover, ask him to go to the north of Spain in the province of La Rioja. This thriving wine-producing region is famous for its vast vineyards, located on the seven valleys. This holiday will be appreciated by the quiet atmosphere lovers who do not mind a tasting of the Spanish wine at lunchtime.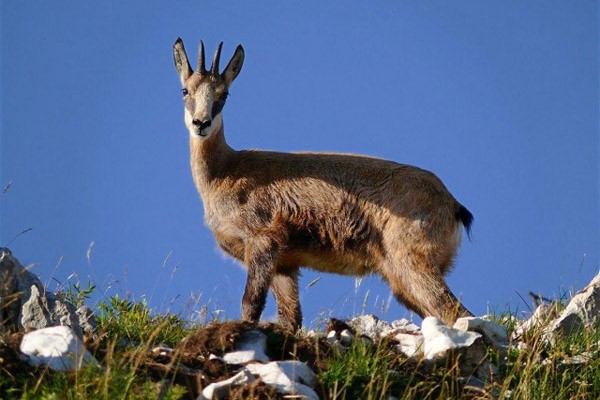 Among the local scenery you can find a chamois, or witness wild birds hunting small animals
Walking in an usual forest will seem boring to some people. However, if between the splendid trees the traveler "will fall across" an office with glass walls, is improbable he will remain indifferent. This masterpiece is located near Madrid and belongs to an architectural bureau, which comes to the organization of its employees workplaces in such an unusual way. This solution can be rightfully considered to be one of the most unique corners of the country.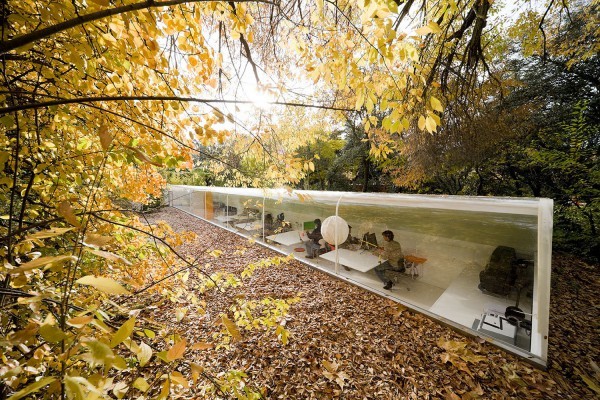 Architects combined urbanization and nature in such a non-standard solution
Extremadura for wildlife lovers
If a tourist asks you to send him "to the least visited but very beautiful place", safely offer him Extremadura. This small province is located on the western edge of Spain, bordering with Portugal. Lovers of wildlife will be delighted by rocky cliffs, green plains, vast forests and hovering over their heads eagles, falcons, vultures. When you reach the pastures, you will meet hundreds of Iberian pigs grazing wild and gaining weight for the future delicious jamón.
There is also the Monfragüe Nature Reserve, recognized as a national park. In between the "wild" nature walks you can offer a visit to the quarter of Caceres watchtowers, walk through the medieval cobbled streets and stop in Badajoz, a historic area with architecture monuments in the Arab style.
These places often become a discovery even for the Spaniards themselves: many of the native people not only haven't been there, but haven't even heard about. For newcomers such unusual attractions discover the country from the other unknown side.