Guide to Indian cuisine
India is famous for its culture, tradition, scenic beauty, linguistic diversity, and last but not the least, its food. The land of laureates boasts of a distinctive identity, where people belonging to different cultures and religions stay in harmony. Diversity is the only reason for giving birth to a large number of cuisines in India. Many of the recipes have earned an international reputation. Indian food is definitely one of the premier reasons that make people visit the country repeatedly.
It is indeed a challenging task to explain all the cuisines in the land of diverse tastes and delicacies. However, we are featuring three top cuisines of India because of their grandeur, rich taste, and popularity. Enjoy these recipes whenever you wish to satisfy your pallet.
Hyderabadi Biryani
Hyderabadi biryani is one of the popular Indian recipes. Visit any part of India, most of the restaurants serve this dish. The recipe comprises half-boiled rice garnished with mint, fried onions, and cooked mutton.
First, the meat is cleaned and transferred to a pan where it is mixed with salt, red chili powder, ginger garlic paste, cardamom powder, sautéed brown onion, cumin seeds, mace, cloves, lemon juice, and mint leaves.
Then, clarified butter, curd, saffron, oil, and water are added to the semi-cooked rice. Sticky dough is applied on the sides of the pan and the lid is put on the pan to seal the moisture. The mixture is cooked for around 25 minutes. Before serving, the biryani is garnished with sliced carrots, boiled eggs, and cucumber.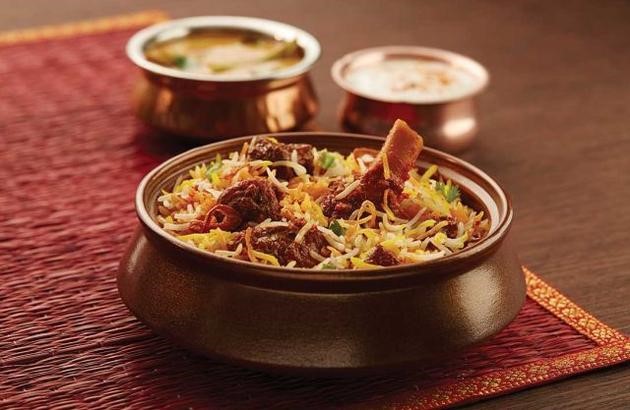 Kashmiri Rogan Josh
Kashmiri Rogan Josh is a hearty lamb stew infused with flavors. Some oil is heated in a pan with the application of medium heat. Then, black and green cardamom pods, black peppercorns, cinnamon, cloves, and mace are added and fried for around two minutes.
After that, chopped onions are added and fried for around ten minutes. When the chopped onions turn golden brown, lamb pieces are added and fired for four minutes approximately. Stirring is continued till the lamb pieces become golden brown.
Ginger and garlic cloves are blended in a food processor by adding one tablespoon of water. The garlic and ginger paste is added to the lamb mixture and stirred well. The mixture is cooked for three to four minutes in reduced flame.
Cumin, ground coriander, fennel seeds, red chili powder, garam masala, yogurt, and salt are stirred for taste. The sauce is heated on low flame for ten minutes to make it dry. Two to three tablespoons of water are added to the sauce, stirred, and simmered for around eight minutes.
Finally, enough water is added to cover the lamb and the mixture is cooked for around ten minutes. The hot Kashmiri Rogan Josh is served with freshly chopped cilantro.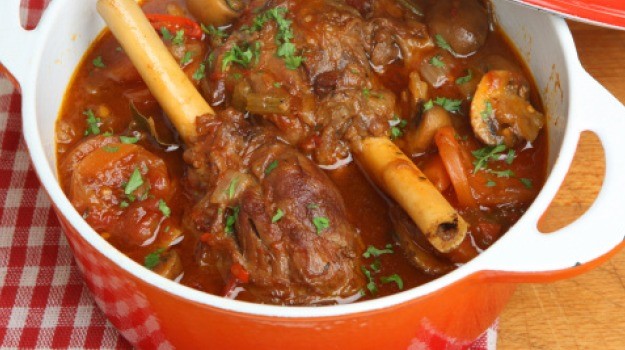 Ilish Fish Paturi
When you visit India during the monsoon, especially in Bengal, relishing Ilish Fish Paturi is a must. The main ingredient of cooking this recipe is mustard seeds that add pungent flavor.
English is widely available in Indian markets during monsoon. Bengalis maintain the tradition of eating Ilish during monsoon. It is also a tradition of bidding goodbye to Hilsa after Durga Puja and welcoming the fish again at the time of Saraswati Puja.
Ilish Fish Paturi is easy to prepare. First, the mustard is ground to form the paste. While preparing the paste, one green chili and a pinch of salt are added to avoid a bitter taste.
The steaks of Hilsa are marinated in coconut and mustard paste and after that salt, oil and turmeric are added and smeared well. The marinated fish is wrapped in banana leaf and pan-fried in a skillet.
The smoky flavor coming out from the pan-fried banana leaf refines the taste of the fish. The smoky flavor of pan-frying and the pungent taste of mustard paste make the recipe unique. The dish can be relished with steamed white rice.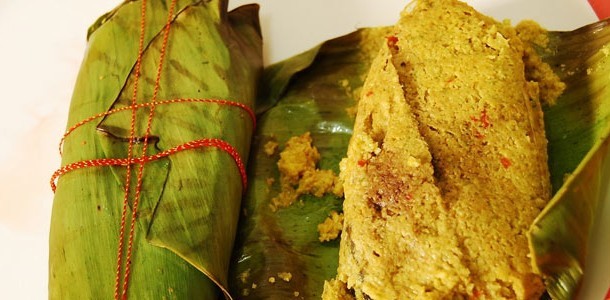 You might be feeling hungry by this time. Just pack up your baggage and land in India. Rest will be taken care of by your tour guide.
Read our previous article - Discovering Iceland's Idyllic Friðheimar Greenhouse
Read our next article - Wildlife to see in African Safaris