Travel to Czech Krumlov
To give you an idea of the avasallante that can do, nothing else in the old town you can see more than 300 protected historical monuments, among which stands out the second palace complex in the Czech Republic and one of the oldest and best preserved in the world Baroque theatres.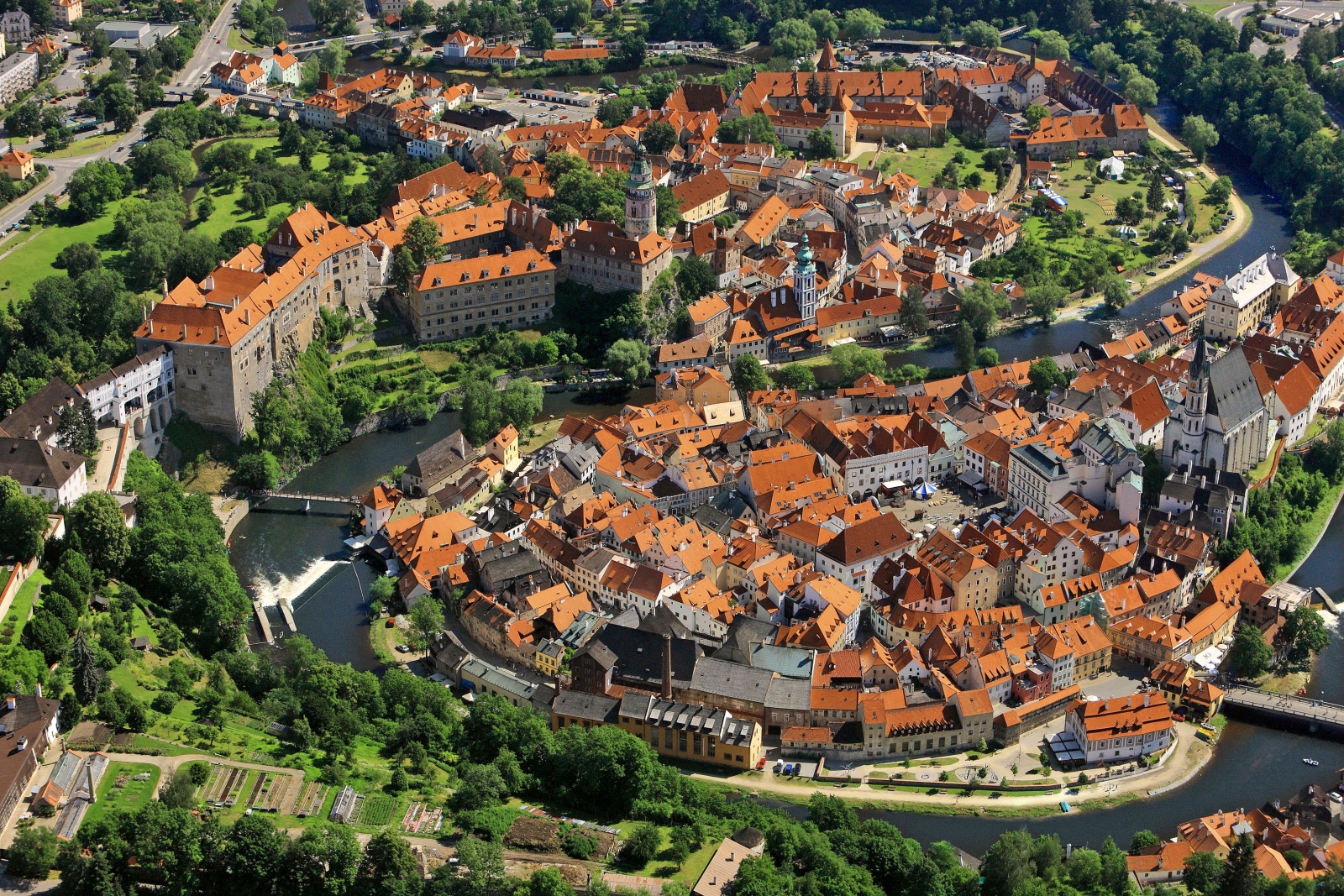 Your Castle size will leave you surprised disagrees with the dimensions of the village, it is the second largest nationwide and once inside, you walk through gardens in the rococo style, you'll see the St. Vitus Church and a museum. But the strange thing is that there are a breeding of bears in the moat and you can see how they live and interact.
Czech Marionettes Museum
A very striking site that may be funny or frightening is the puppet Museum, exhibiting in addition scenarios and dolls dating back to the second half of the 19th century. In addition to see its mechanism, you can buy a puppet crafted by contemporary Czech artists - jugglers and woodcarvers.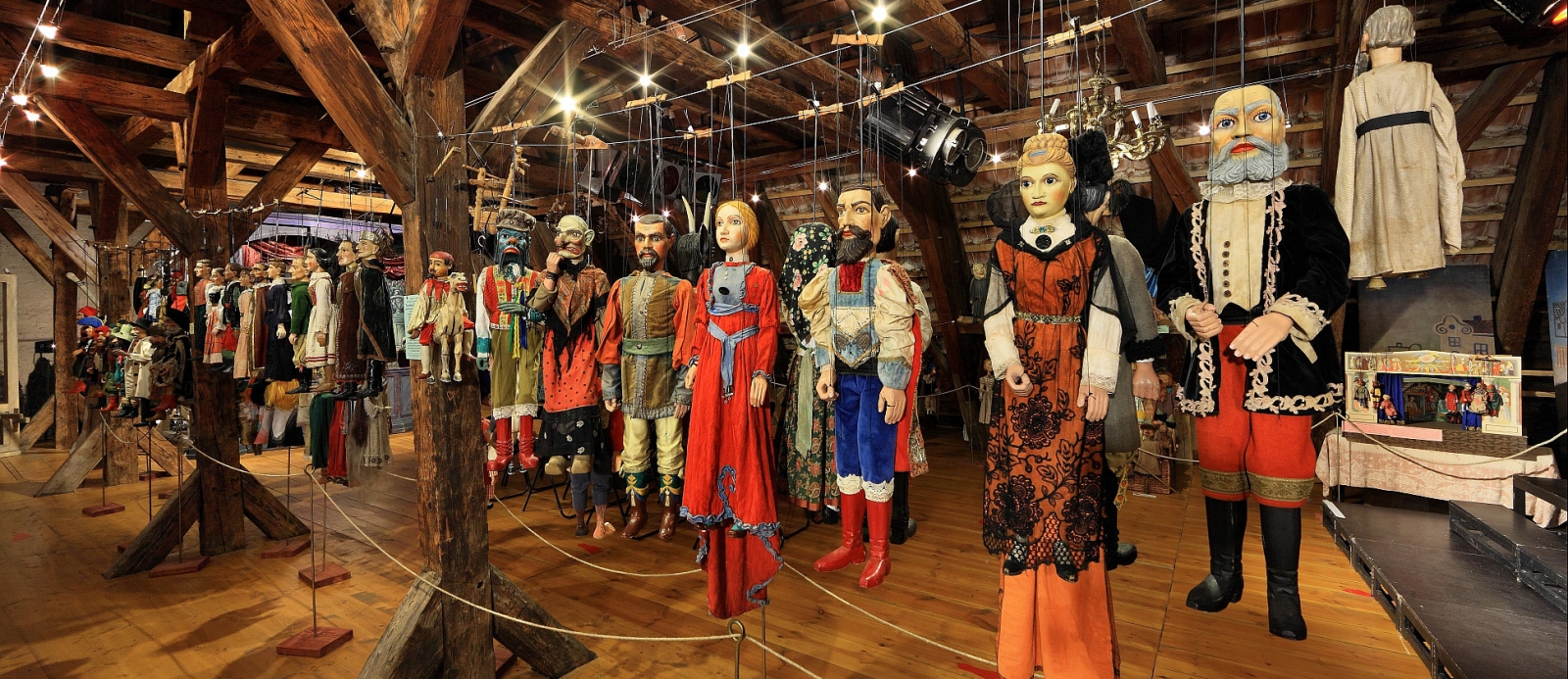 Another place that can be scary is the torture Museum, located in the basement of the town hall building, there are dozens of tools of the Middle Ages used to punish people, in this exhibition very real figures of how torture and stunning visuals were done.
In the Museum of historical motorcycles you can feel the history at every step. It is located in an old building where there was a factory and is currently a restaurant there also there are old furniture, watches, accessories and Czech paintings, part of the site is used for social events.
A ride on rafts of wood by the River Moldava is required, a different way of navigating and which will allow you to encircle the entire city, is a major attraction for everyone who lives in Cesky Krumlov, there are several points where you can rent a boat.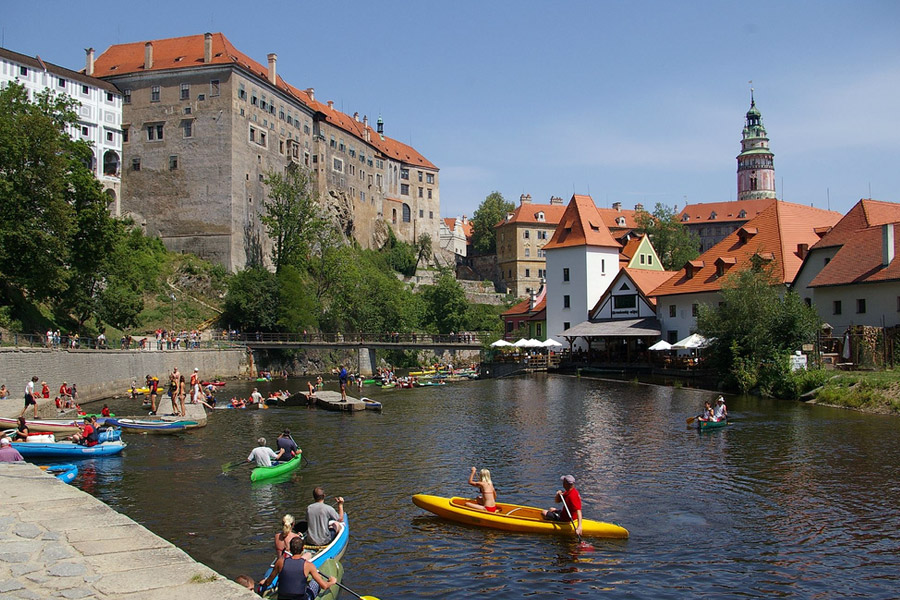 A place that can be amusing in family is to go to the mine of graphite, which opened its doors in 2007 and has become a museum on the mountain, in which you walk surrounded by beautiful scenery and large trees.
One of the oldest streets is Latrán, there are churches, houses converted into restaurants, a monastery and several shops, worth walking in the night and take advantage of taking some pictures, since the city has a blue light that makes it charming.
Despite being a village not very large, if you like sports there are adequate facilities to do some disciplines like: ice skating, swimming, activities in the snow (in winter time), ride a horse, bowling, hunting, cycling and hiking.
Another place that you will enjoy for sure is to visit the local brewery Eggenberg, with over 400 years of history, this place, they will explain you everything about its process of development and the important thing is for the city. Remember that you can not go without trying at least one bottle of this drink.
Festival of the rose
A celebration to which it is advisable to go is the Festival of the rose of five petals which are made in June, during the holidays everything is transformed for three days, they return to the Renaissance and carry out historical Cavalry, crafts fairs tournaments, banquets and medieval music, with a parade of historical costumes. No doubt an experience that few can enjoy.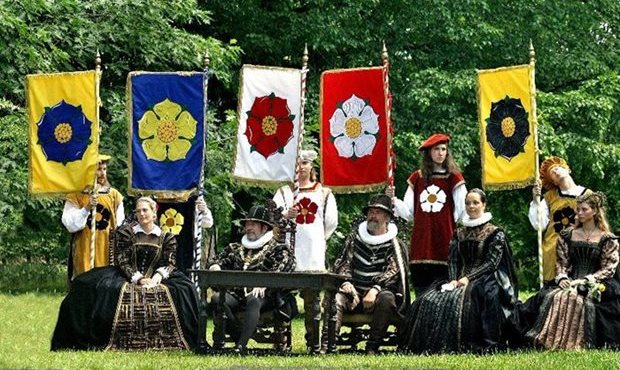 Regarding theatres, there are 2 very special in Cesky Krumlov, one is located in Castle, it is the best preserved Baroque Theatre in Europe, they have frames painted hands, wooden seats and very good rudimentary sound effects. The other is the rotating theatre which is in the garden of the Palace and in the summer months more than 600 spectators enjoy classics open.
It is a recommendation to the city can buy a card that will make you save money on each of your visits, meals, transportation and even lodging in the tourist offices.
Read our previous article Lonavala- Beautiful Hill Station in India
Read our next article Feast in Iceland