Shopping tours occupy a special niche in the travel industry. Those cannot be called business travels, but are used by tourists to solve practical problems. A trip to relax is not about those neither, but there is present some part of entertainment.
Is a private guide necessary?
Travels more often are made in group format: a travel agency gathers 10-40 people and takes them to a predefined route. Not all participants are satisfied: first, they visit only scheduled shops, the same for everyone, second, the time spent in each shop is limited. Small businesses owners who buy goods for their outlets, like this way of doing things. But people who want to renew their wardrobe and make it not only inexpensive, but stylish, are discouraged. Exactly these tourists become grateful clients of private guides.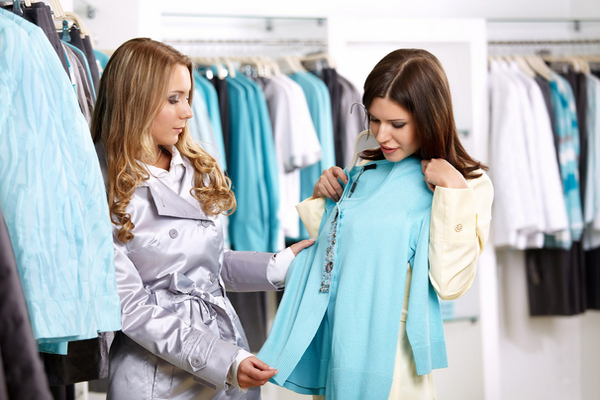 During individual shopping you can carefully examine each item
What should a guide be great on
To make such a tour you need to have knowledge about the world of fashion. First of all, where are located the shops in which you can dress stylishly and at a low price. All these conditions are combined in outlets, shopping establishments offering huge discounts.
These stores are mono and multibrand. Firstly, all the goods are only of a certain brand, and secondly, there are various "names". Also, retail stores are divided into categories like factory (the goods arrive there from the factories) and mall (stocks for boutiques). The tour guide should know these features to understand where to take the customer who wants to get designer clothes, and the one who wants to buy a conventional model.
What more needs a tour guide, is the skill to know well the fashion trends and understand for what age and lifestyle are designed some collections. It would be ridiculous to send a business woman where they offer youth clothes, and a creative profession person to the section of business suits.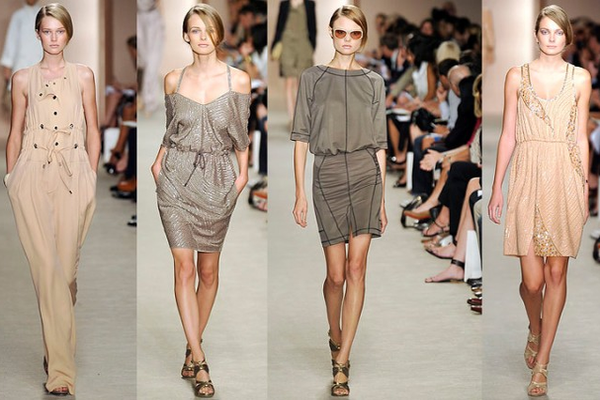 Follow modern fashion trends, and your advice will always be relevant
A shopping guide will have to learn the stylist profession. Of course, no one would require from him or her to create a wardrobe. But if choosing and fitting dresses, jeans, coats and shoes the accompanying person certainly will be asked to evaluate how this style, color and texture suit to a man and how one thing combines with another.
At home, the tourist could get some of the money spent on purchases in another country. It's called tax-free, the amount of value added tax. Those who went to the shopping tour for the first time, certainly need to be advised about this by the guide.
Making up a program
To make the shopping tour be a success, the organizers must take into account a variety of factors:
Time. Purchases are made when sales are going (otherwise it makes no sense to travel that far). In some countries, sales start in all stores at the same time, every year at the same date, for example, for summer collection of clothing. Or a network of commercial establishments holds promotions on certain days. You need to adjust the tours at these dates.
Route. You need to choose what outlets to include in the visit plan, "luxury" class or more simply, with everyday or business clothes, etc. And also you need to decide if limit it to one city or to make transfers.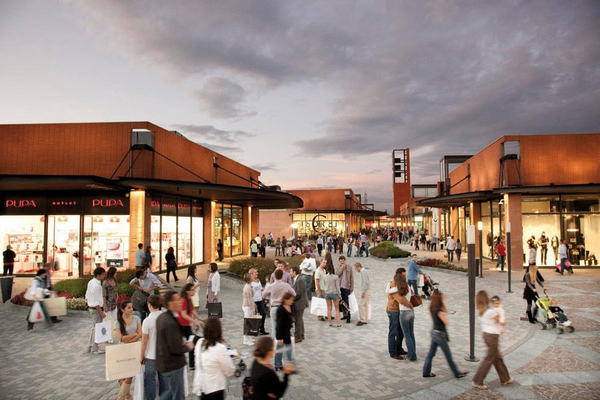 You can walk all day in such an outlet village
Transport. This question arises not only when traveling between cities. Outlets are usually located in the suburbs, you need to get there in some way. Yes, there can be a free shuttle going there from the central districts, but tourists, who paid a personal tour will certainly want comfortable trips. So the accompanying person should rent a car.
Making a shopping tour is different from a usual guided tour: here the guide not only tells and shows, but also gives advice on the acquisition of clothes. However, he still acts as an expert, if not of history, but of the world of fashion.
Read our previous article The unknown known: 3 honest facts of the history of London
Read our next article 4 guide weak points that are most annoying tourists