Gourmet & Cooking tour to Ukraine
Probably no other national cuisine of the world can boast such a variety, flavor combinations, and uniqueness as Ukrainian.
It is an open secret that Ukrainian cuisine is known far beyond the borders of its state and is very popular among Europeans, especially among the Slavs. Such dishes, known worldwide, as borscht, varenyky (filled dumplings), salted and smoked salo (bacon or lard), halušky (dumplings), and many others, allow no gourmet to stay indifferent. Another reason you should try Ukrainian cuisine in Ukraine within a private tour is that is exactly there where the cooks use unique recipes, which are often handed down from one generation to another, which guarantees a one-of-a-kind mouth-feel.
Gourmet & Cooking tourism to Ukraine
During private tours of the national cuisine restaurants, a private guide will surely tell you that the world success secret of Ukrainian cuisine is primarily due to its uniqueness, in contrast to the traditional menu of most nations of the world, its final formation refers to the beginning of the nineteenth century. Until that time, because of the difficult formation of its statehood and national identity, Ukrainian food did not fundamentally differ from Belarusian or Polish food. However, thanks to this fact Ukrainian cuisine received its unique characteristic features: the most popular dishes of other nationalities, which for a long time were used by the Ukrainians, were supplemented and improved in order to please the demands of time and society. In such a way, there were identified the main principles which distinguish Ukrainian cuisine up to now.
Of course, the greatest impact on the national Ukrainian cuisine had the culinary traditions of the Ancient Rus', but after a long period of domination by the Golden Horde, the growth of two originally sister nutritional systems went different ways: if in Russian cuisine due to the complexity of agriculture and animal husbandry, in northern regions main Tatar cuisine dishes were not assimilated, still, the Ukrainian cuisine interpreted those in its own way, and on their basis, other, absolutely unique recipes have been created. Within a private gastronomic tour, travelers are told that many researchers explain the differences in the same dishes from different regions of Ukraine by the very fact that the areas not so affected by the Mongol-Tatar invasion experienced the greater influence of European traditions, Hungarian, Greek, and German cuisines.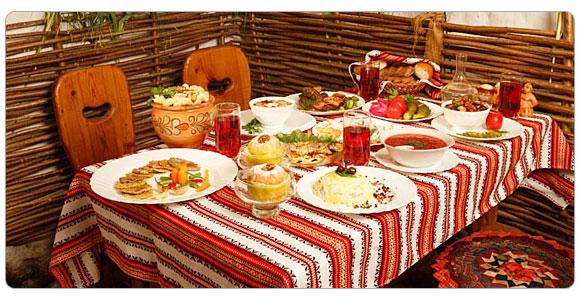 Ukrainian dishes
Despite some differences, the recipes of traditional Ukrainian cuisine include the same basic ingredients: root vegetables, in abundance growing in fertile soil (beets, carrots, and potatoes), and vegetables (pepper, cabbage, and onions), are often used mushrooms, berries, and fruits. The most common ingredient of meat dishes in Ukraine is pork, and the world-famous salo gains a rightful place as the main national dish. On the territory of Eastern Europe for many years there are widespread all sorts of jokes about the love of the Ukrainians for salo (every private guide can cite dozens of such jokes), but the Ukrainian people themselves do not take offense, and strongly support this tradition. In people's understanding salo is not just food, from ancient times this dish was a symbol of wealth, pride, and family prosperity. No less popular are the jokes about the Ukrainian national drink horilka, which on par with salo became a symbol of the traditional cuisine. Each family can boast its own recipes of horilka and nastoika (liqueur) of all kinds, which are stored and passed down over the years. If you are lucky, a private guide can hold for you a private tour in one of the family tiny restaurants where the owners continue to use not only the recipes of their ancestors but also cook using traditional techniques of past centuries.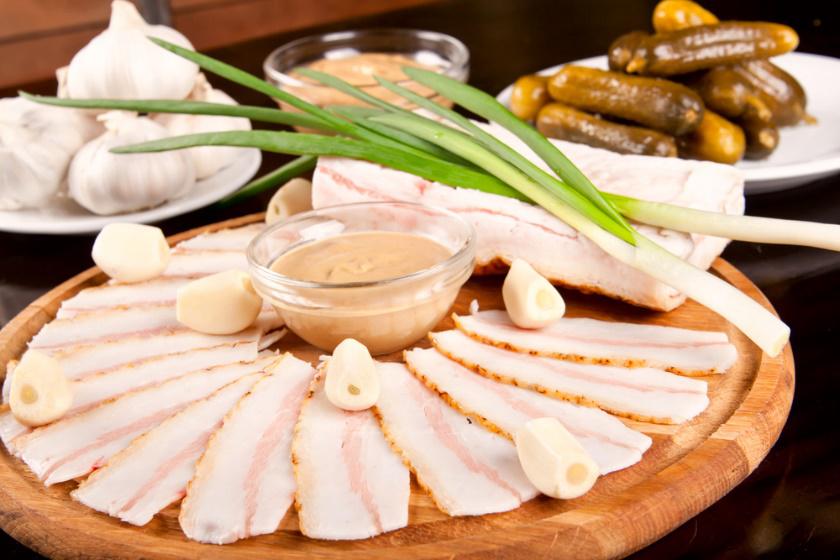 National Ukrainian cuisine
The cooking technology features in Ukraine are conditioned by the simple rural way of life, where the main requirement for the food was the ease of cooking and high food energy to support strength and working capacity. A very common dish in Ukrainian cuisine is all kinds of porridge: pumpkin and millet, cornmeal, and milk porridge. No less important is pastry, prepared by women every day, because the workers every day took with them into the field bread, bread roll, and pampushki (garlic donuts).
No private tour, not a single story of a private guide will overlook the king of traditional cuisine, national Ukrainian borscht. In all regions of Ukraine, borscht recipes are somewhat different, but the basic components remain the same: beets, carrots, tomatoes, and onions give the ready dish its rich color; cabbage, parsley, potatoes, beans, and summer squash provide the necessary density, and sour apples emphasize and complement the sweetness of vegetables. The result is a thick rich soup with a delicate texture and a rich mix of indescribable flavors. For members of private tours, it will be interesting to see that real Ukrainian borscht must infuse for at least a day to ensure that all ingredients fully disclosed their maximum flavor and aroma, and every private guide will tell you that for a properly cooked borscht a spoon must stand upright in it.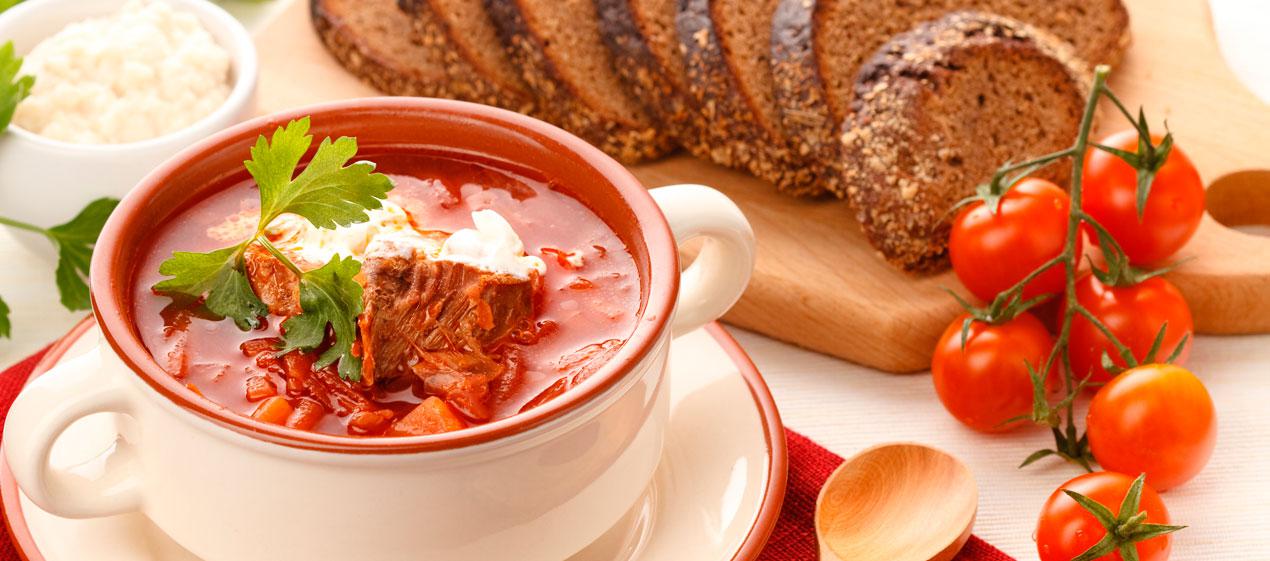 Ukrainian traditional cuisine
The culinary throne of Ukrainian cuisine on par with borscht is shared by another traditional Ukrainian dish varenyky. Small semi-circular but triangular boiled cakes with different fillings are highly prized by gourmets around the world. The ease of preparation, the possibility to experiment with different fillings, made varenyky not only one of the symbols of Ukrainian cuisine but also allowed them to take a strong place in national folklore and literature.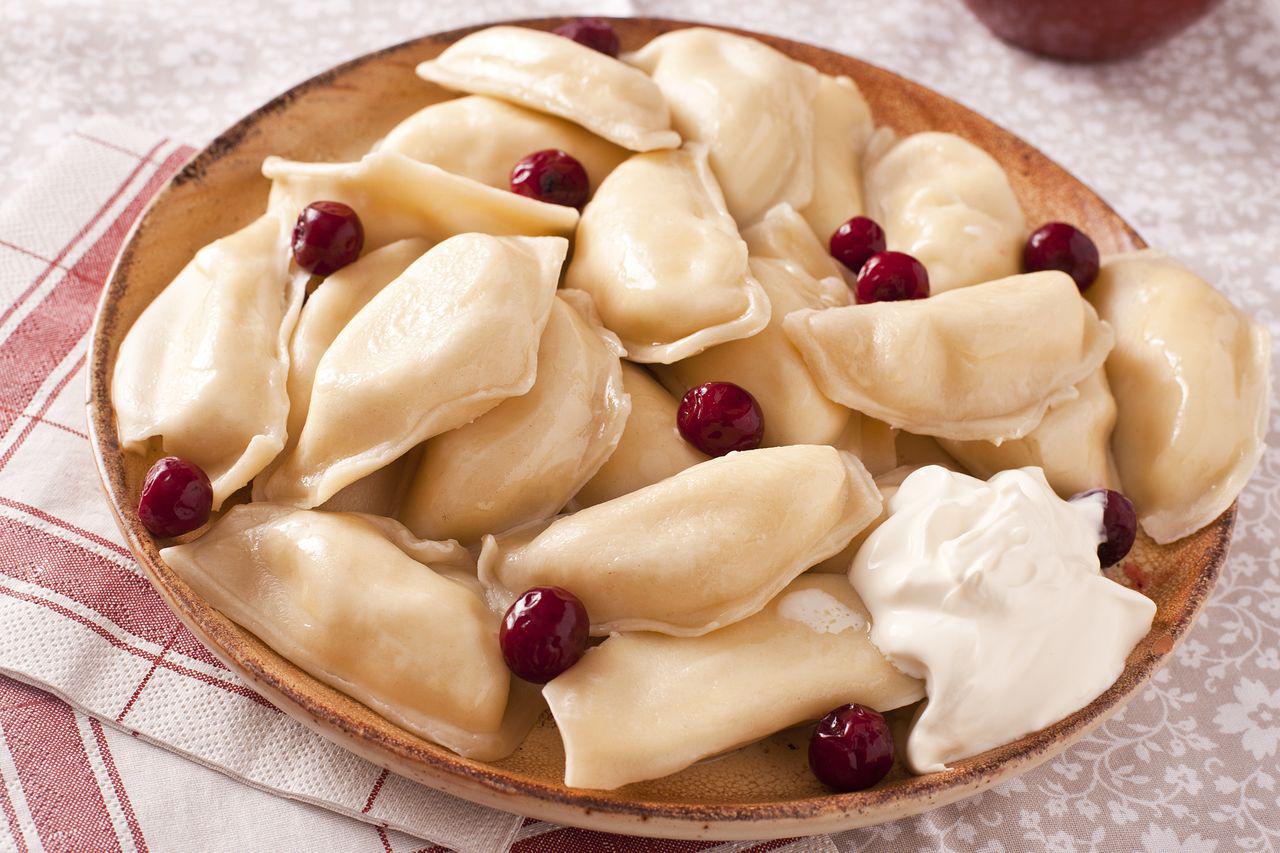 Traditional Ukrainian cuisine drinks are all sorts of kvass and kompot (fruit drink), made by traditional recipes these perfectly quench thirst, and thus are very useful for health.
Surely no traveler will remain indifferent if he tries Ukrainian cuisine at least once: filling pampushki with garlic, halušky in cream sauce, roast meat with potatoes, meat kruchenyky, succulent holubtsi (cabbage roll), buzhenina (baked ham) larded with garlic, salo, borscht, and varenyky may not be so refined as the famous French haute cuisine, but for their rich taste and aroma, combining ingredients and cooking characteristics can compete with any other national cuisine. Many private guides are sure that the main secret of the such incredible success of these seemingly simple dishes can be a genuine love of Ukrainians to eat. This is where the food is prepared always with pleasure, and guests are treated with joy. Culinary traditions of Ukrainians today have become a symbol of national hospitality, as the cultural heritage of a nation consists not only of monuments, architectural buildings, and folklore, just as its national cuisine allows one to understand the mentality of the people, to follow the stages of their historical development, and to learn more about their past.
Read our previous article Success story: How I became a sought-after tour guide
Read our next article Bangladeshi Cuisine: Treat yourself to the Best Food on the Planet